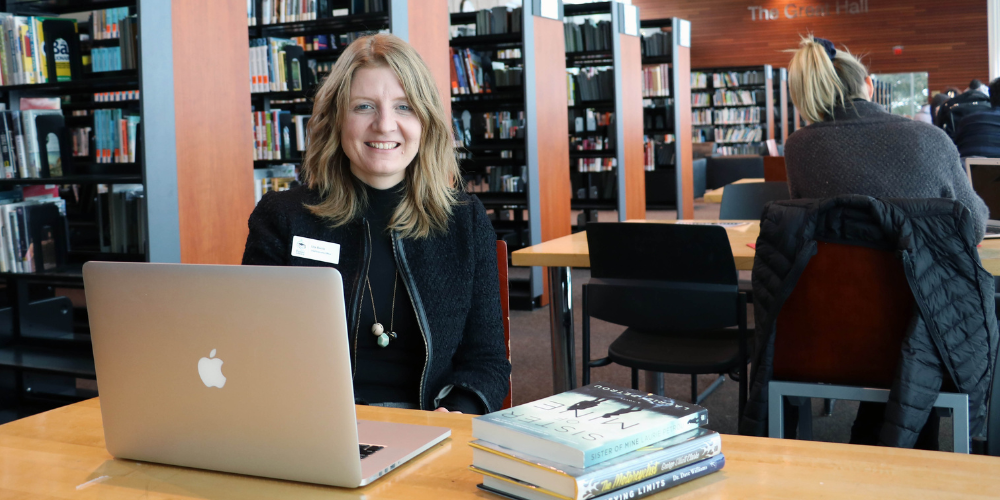 The CEO's Corner – Farewell 2022
It's hard to believe we are approaching the end of 2022 already. It was such a joy to revisit this year through BPL's Your Library Wrapped 2022 video and recap! I'm grateful to each of you who helped us make the most of our 150th year by attending our celebrations, participating in our contests, or making the library part of your routine.
Burlington is a city of readers: you borrowed 1.1 million items in 2022! We were also able to resume in-person programming and offered 620 hours of storytime. Celebrating a love of reading for all ages is at the core of our mission. I, personally, enjoyed some exceptional reads AND had the pleasure of interviewing a couple of the authors on my top picks of 2022 list.
I've made a list of some of the books I savoured this year.
Library Board
A tremendous thank you to BPL's 2019-2022 Trustees for your dedication and service to the library and the community as you complete this term.
The Library Board is mandated by the Ontario Public Library Act to govern and ensure library services are delivered efficiently and effectively, meeting the needs of residents with an eye to the future. Over the course of this term, the Library Board has had many accomplishments. They championed the increase to BPL hours of service, helped BPL become fines free, ensured library service through the COVID-19 pandemic, and developed BPL's current 2021-2025 Strategic Plan.
Board Trustees are volunteers from the community who are appointed by City Council after a competitive selection process. The City of Burlington's Office of the City Clerk is currently receiving applications for the next four year term. The deadline for submissions has been extended to January 9, 2023.
Looking ahead
Thank you for your feedback! We received more than 3200 submissions to our recent Customer Satisfaction Survey. Thank you for helping to ensure BPL is on the right track. We are currently reviewing themes and areas for improvement. We are excited for 2023 as we continue advance our Strategic Priorities to:
Enhance community well-being.
Inspire discovery with diverse collections, services, and spaces.
Create a workforce culture driven by other organizational values.
Our survey is an important way to gather meaningful data and make informed decisions about our goals. For 2023, we're focusing on sustainability, digital inclusion, increasing use and reach of our materials, and investing in our team. We want to provide Burlington with inclusive library services that are responsive to emerging needs and population growth.
I look forward to continuing to serve our incredible community in 2023.
Best wishes for the New Year,
Lita