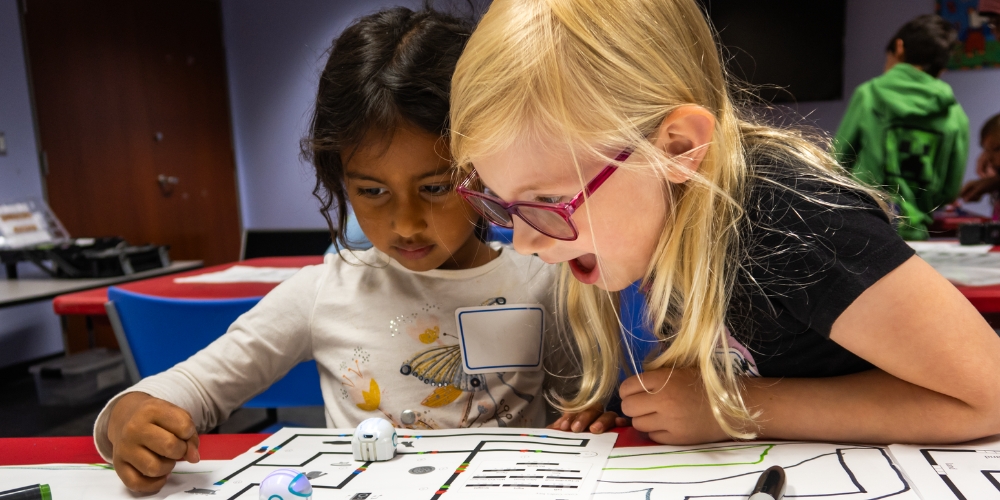 Libraries for Life with BPL
Help us celebrate libraries! October is Canadian Library Month, and October 16 to 20 is Ontario Public Library Week. This is a wonderful opportunity to celebrate public libraries and their important role in our communities.
The theme for this year's Ontario Public Library Week is "Libraries for Life." At BPL, this is a chance to explore all the ways you can brighten your life with your local library. We're here to help you learn, grow, make social connections, and have fun while taking advantage of all the free resources we have to offer!
How Can You Use BPL for Life?
Did you know that libraries offer much more than books? We provide a broad range of services and programs available for customers ages 0 to 100+! Check out some of our favourites below.
Programs
We offer a mix of FREE in-person and virtual programs. From Storytime to STEAM, Book Clubs to Author Events, and everything in between. Our programs are a mix of learning and recreation and offer something for everyone.
MakerSpace
This do-it-yourself maker studio at Central Branch will help you turn your ideas and designs into reality. Create designs and use our equipment to complete your projects with guidance from our staff. Equipment includes a 3D printer, laser cutter, vinyl printer, embroidery machine, and more.
Local History Services
Burlington Public Library is your go-to resource for local history. We offer a robust digital archive of historic materials like maps, photographs, records and more, plus a complimentary physical collection of local history items. You can connect with our expert staff for research help to find just what you're looking for.
Online Magazines & Newspapers
Let us help you stay informed and entertained! Your library card gives you access to hundreds of magazines and newspapers that you can read online! Make us part of your daily routine and log in to PressReader or the Libby App while you enjoy your morning coffee.
Show Your Library Pride
Are you "Library People"? We aren't one to toot our own horn, but libraries are a vital community service. And you can throw your support behind us just by having and using your library card. Every time you visit a branch, borrow a book, attend a program, or log in to a digital resource, you are reinforcing the value of public libraries. This helps us continue to grow and evolve with our community.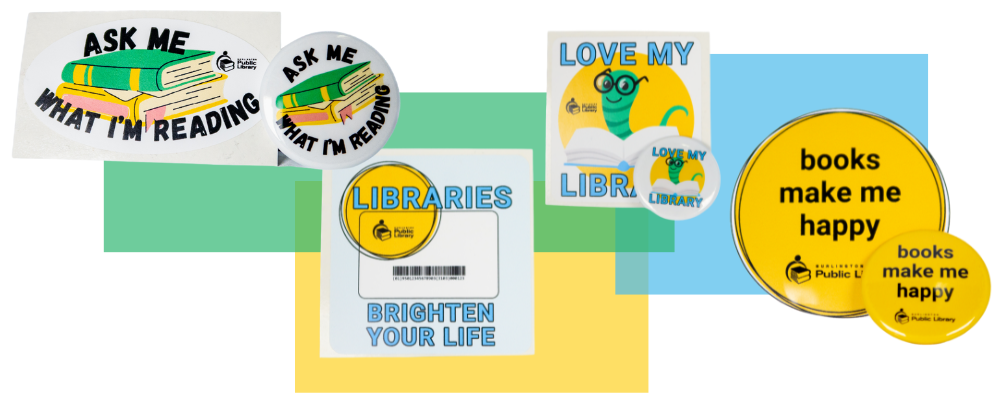 Stop by your local BPL branch during Ontario Public Library Week (October 16 to 20) to pick up some special library-love swag made just for you in the BPL MakerSpace. Each location will have a stock of pins, magnets, and stickers available first-come, first-served.
PLUS, you can tote your library love everywhere you go by purchasing a BPL book bag. They are available for sale at all branches for $10-$12.
Looking For More?
Check out these booklists curated by BPL staff for great library-related reads!
Starring Libraries & Librarians
'Library' Books & Movies for Adults
'Library' Books & Movies for Kids