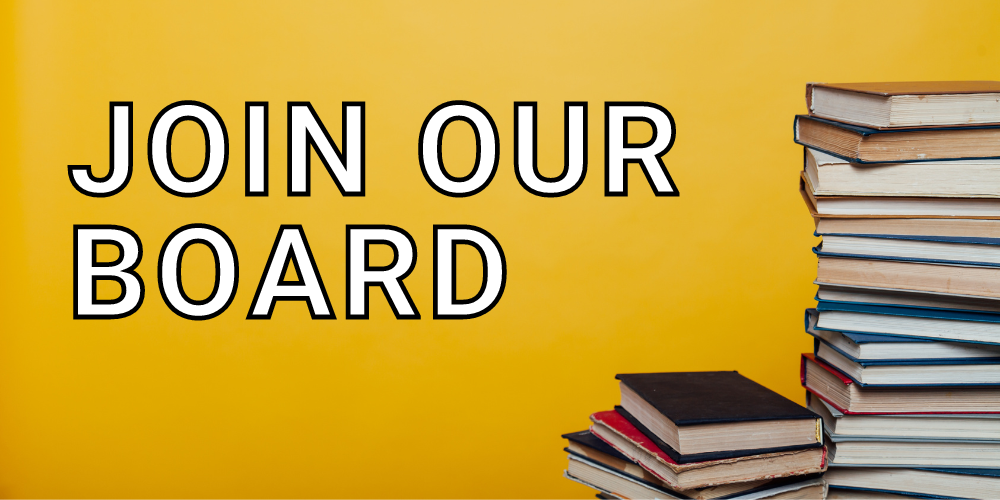 Be a Library Board Trustee
Help shape the future of public library service in our community as a Library Board Trustee.
City of Burlington is now accepting applications for a four-year term on the Library Board, to start in January 2023. The Office of the City Clerk receives applications for the Library Board and other City advisory committees and boards.
What Library Board Members Do
The Library Board makes sure that library services are delivered efficiently and effectively – with an eye to the future. Trustees must be able to work towards a vision and think in broad, future-oriented terms while maintaining a commitment to move vision to reality.

Under the Public Libraries Act, the Board:
provides a comprehensive and efficient public library service that reflects the community's needs
employs and evaluates the ongoing performance of the Chief Executive Officer
determines and adopts written policies to govern the operation and programs of the library
establishes and monitors long range goals and objectives for Burlington Public Library
understands the library's programs and needs of the community in relation to the library
works with the CEO to prepare a budget to carry out the library's goals and objectives and presents this to City Council
is aware of local and other laws that affect libraries and play a role in initiating and supporting beneficial library legislation
adheres to the Public Libraries Act, its regulations, and legislation
members attend all Board meetings, and committee meetings as assigned, along with public meetings and events
ensures accurate public records concerning finances, property, and annual reports are on file at the library
may interact with provincial library agencies. Reports regularly to governing officials and the general public.
promotes and advocates the value of public libraries in the Burlington community.
What You Need to Know About Applying
You can learn more about the Library Board Trustee and other City committee and board opportunities, and how to apply, at a virtual information session on Wednesday, December 7 at 6.30pm, hosted by the City Clerk. To register to attend this session, please email clerks@burlington.ca.
Remember:
The Library does not accept applications for the Library Board. Applications are submitted to the City.
You can apply online until January 9, 2023