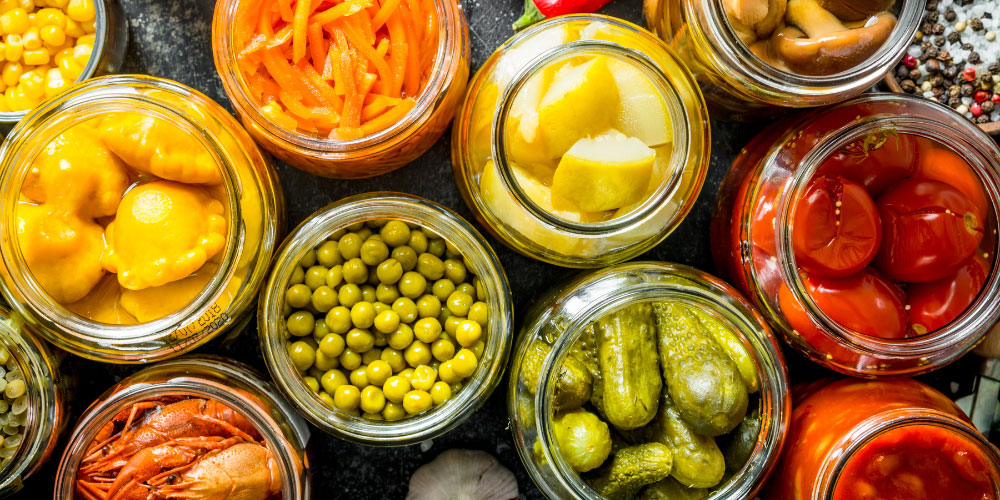 Learn to Preserve the Harvest
Late summer is a season of abundance. Fresh, local fruits and vegetables are in their prime. Make this delicious bounty last all year round with simple preserving techniques.
Yes, preserving food can be intimidating. It is a science and requires the correct ingredients and recipe to ensure harmful bacteria doesn't form on your food. That's why it is important to reference trusted materials when you are new to these techniques. But with reliable resources, you too can master preserving!
Try your hand at canning, drying, pickling and more. These books will walk you through the basics of preserving and provide simple recipes to get you started.
Books and Resources on Preserving
Time to get cooking!
Whether you're just starting out with preserving, or looking to level up your skills, a great book can both educate and inspire. Flip through pages of beautiful photos and dream about all the delectable ways you can preserve the harvest. Then try out one or two new recipes!
Find more fantastic books on preserving of all types in our catalogue.