Borrow seeds to grow your own healthy food and contribute to a sustainable community—it's 1-2-3 easy with your Burlington Public Library card. Limited availability. Seed Library is located at Central Branch, 1st floor. Here's how our seed library works:
Browse & Borrow... select what plants you'd like to grow—you can select up to three "try-it" sample-size seed packets per family. Please see a staff member to check out your seeds.
Sow & Grow... plant, tend, and enjoy your crop
Reap & Return... if you are able, harvest new seeds and return them to the library, packaged (we explain how!) to be borrowed by local gardeners next growing season.
Seed Types Available Year-Round
While most seeds are available only at the start of the current outdoor growing season, we have a small selection of seeds that you can borrow year-round as supplies last.
Chives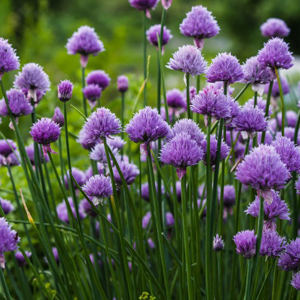 The green stalks add a mild onion flavour to salads, soups, and more. You can eat the purple flowers too.
Chives are a perennial member of the onion family that sport beautiful edible flowers. This herb is cold-tolerant and best planted in early to mid-spring. It can also be grown indoors in containers.
How to grow: 60 days to harvest; plant 1/2" deep, create a small trench and disperse seeds, lightly cover; full sun
Lettuce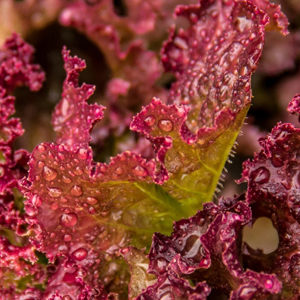 Lettuce is a cool-season crop that grows well in the spring and fall in most regions.
Our seed library offers three varieties. Baby Market Blend is a mix of premium traditional lettuce varieties. Lola has full frilly leaves that are clear dark red from edge to base. Buttercrunch is a popular and time-proven variety with thick green outer leaves and a sweet, creamy-coloured compact head.
How to grow: 75 days to harvest; plant 1/8" deep, create small trench and disperse seeds, lightly cover; full sun
Oregano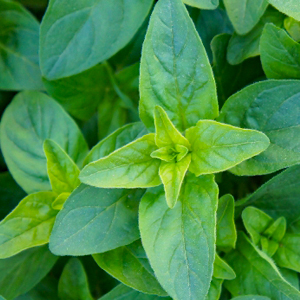 Sometimes called wild marjoram, oregano is a woody perennial culinary herb and a fragrant and pollinator-friendly ornamental plant. It's easy to grow in containers or as ground cover. Oregano is self-seeding and spreads easily. An excellent companion plant for tomatoes and peppers.
How to grow: plant 1/4" deep, create a small trench and disperse seeds, but don't cover them as they need light to germinate; full sun; thin plants to 12 inches apart; harvest just before the flowers form for the best flavour.
Parsley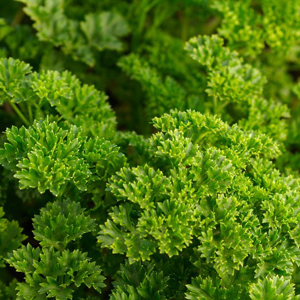 Curly leaf parsley adds a clean and earthy flavour to salads and other culinary dishes. Use as a garnish and in salads and cooking. It performs well in containers and the field, allowing for multiple cuttings per season from one planting. Upright leaves make harvesting easy. Tolerates light frost.
How to grow: 80 days to harvest; plant 1/8" deep, create a small trench and disperse seeds, lightly cover; full sun
Along with the year-round seeds that you can borrow, we offer seasonal seed types in the early spring on a first-come, first-served basis until our supply runs out. The selection of seed types changes every year.
Basil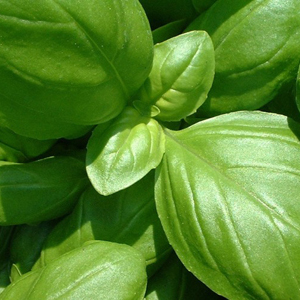 A fragrant and tasty herb, basil thrives in rich, moist, well-drained soil with full sun. Perfect for containers.
Dolce Fresca basil produces sweet, tender leaves that outshone the comparison varieties while maintaining an attractive, compact shape that's both versatile and beautiful. Use the leaves as you would any Genovese basil. We hear it makes an excellent pesto!
How to grow: 75 days to harvest; plant 1/2" deep, 12" apart, lightly cover; full sun
Beans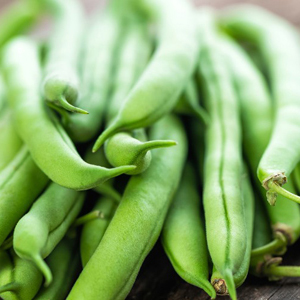 Green bush beans are an excellent source of vitamins A & C and dietary fibre. This bush-type plant produces excellent yields of 8" long by ½" wide green beans. Beans have excellent flavour and are tender. Used fresh, canning, and freezing.
How to grow: 55 days to harvest; plant 1" deep in warm soil, 4" apart, cover lightly with soil; full sun
Bird & Butterfly Wildflower Mix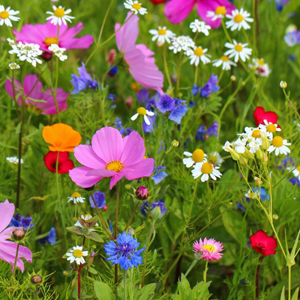 This annual and perennial mixture is perfect for creating a backyard habitat to attract your favourite winged friends. The mix may contain Black-Eyed Susan, Blanketflower, Butterfly Milkweed, California Poppy, Candytuft, China Aster, Dwarf Cornflower, Dwarf Godetia, Dwarf Plains Coreopsis, Dwarf Red Coneflower, Gayfeather, Indian Blanket, Lance-Leaved Coreopsis, Lemon Mint, Perennial Lupine, Purple Coneflower, Rocket Larkspur, Scarlet Sage, Wallflower and Sweet Alyssum.
How to grow: Sow the seed-and-sand mix directly on warm soil and very lightly rake in.
Butternut Squash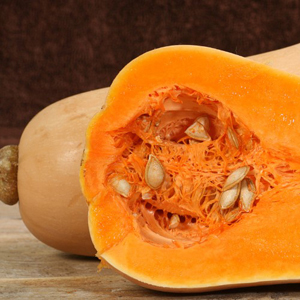 Also called winter squash. Botanically a berry, it is a good source of fibre, vitamins A and C, and minerals.
This vine-type plant produces fruits that start out with a light green skin that turns beige when the squash is ready to be harvested in the fall. The plant grows quickly and requires room to grow.
How to grow: 75 days to harvest; plant 1"deep, 1 1/2 feet apart, cover lightly; full sun
Cucumber
For many years cucumbers have been a main item in many home gardens. High in purified water, they contain numerous minerals, particularly magnesium and phosphorus, and vitamins A & C.
Straight Eight cucumbers have cool, firm flesh and a bright taste. For peak flavour and texture, pick when 8" long. Best grown on a fence or trellis. These plants are prolific and dependable.
How to grow: 68 days to harvest; plant 1/2" deep, 8" apart, lightly cover; full sun
Kale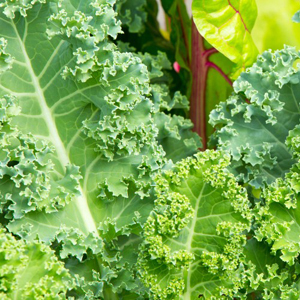 Kale greens are rich in vitamin C and other minerals. It has a long growing season, even after frost.
With rich green and ruffled leaves, these 18 to 24-inch plants stand upright in the garden and hold well for an extended harvest. Easy to grow and ideal for late summer and fall harvest.
How to grow: 75 days to harvest; plant 1/2" deep, 12" apart, lightly cover; full sun
Melon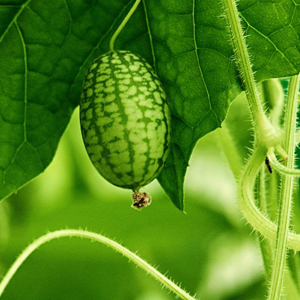 Cucamelons (also known as mouse melon and Mexican sour cucumbers) can be eaten raw, stir-fried, or pickled. Very versatile.
These fruits look like tiny watermelons with a tart cucumber flavour. These plants grow quickly and produce fruit for a long period throughout the summer season. These plants are perfect for container gardening with trellises.
How to grow: 75 days to harvest; plant 1/2" deep, 5" apart, lightly cover; full sun
Peas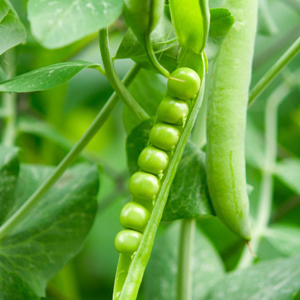 Two varieties are available. Peas are relatively easy to grow with few diseases or bug problems.
Tender Sweet snap peas are like candy off the vine. These peas have dark green and slightly curved edible pods and have a longer picking window than most.
Lincoln peas quickly became a favourite with American gardeners thanks to their high yields and sweet, tender flavour. Heat- and wilt-tolerant, the 18-30" plants require staking with a small pea fence for proper support.
How to grow both varieties: 65 days to harvest; plant 1 1/2" deep, 1" apart, cover lightly with soil; full sun
Peppers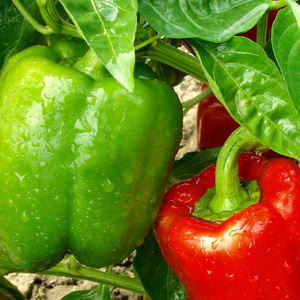 Ace Hybrid is one of the best bell peppers for areas with short or cool summers. The plants produce early and heavily, even when nights are cool.
How to grow: 55 days to harvest; plant 1/4" deep, 12" apart, lightly cover; full sun
The Jalapeño is a medium-sized chili pepper (2-4 in) long and hangs down with a round, firm, smooth flesh. It can have a range of pungency.
How to grow: 70 days to harvest; plant 1/4" deep, 12" apart, lightly cove; full sun
The Hungarian wax pepper is a medium variety with a wide Scoville Scale range. This pepper is usually harvested before maturity when still yellow.
How to grow: 70 days to harvest; plant 1/4" deep, 12" apart, lightly cover; full sun
Pumpkin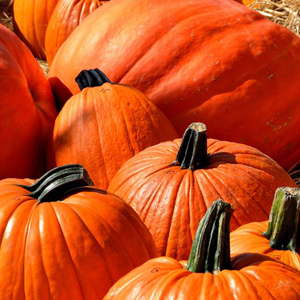 Grow your own Halloween pumpkin this year! The Aspen Hybrid variety is an ideal Halloween pumpkin, growing large with thick stems and burnt orange skin. This semi-bush plant grows 10-20 lb pumpkins.
How to grow: 95 days to harvest; plant 1"deep, 5" apart, cover lightly; full sun
Sunflower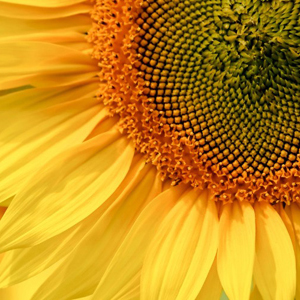 This cheery plant was first cultivated in North America thousands of years ago for food, medicine, oil, and dye.
Sunrich Orange summer sunflowers are the quintessential sunflower, producing a ruffled ring of perfectly placed, deep golden petals that surround a dark chocolate-coloured, tightly woven centre.
How to grow: 60 days to harvest; plant 1" deep, 6" apart, lightly cover; full sun
Tomatoes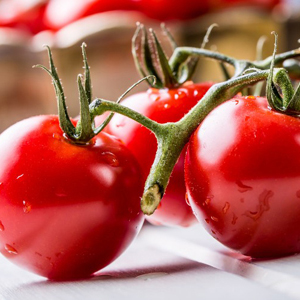 With their fast growth, high yields, and sugary fruits, Super Sweet 100 hybrid cherry tomatoes are a true favourite. This indeterminate plant produces large clusters of fruit that should be supported by stakes or cages.
How to grow: 60 days to harvest, plant 1/2" deep, 24" apart, lightly cover, full sun
Looking for a great sandwich or hamburger tomato? Look no further than the Big Beef tomato. Support is required with a tomato cage, stake, or trellis.
How to grow: 73 days to harvest; plant 1/4" deep, 24 inches apart, lightly cover; full sun
Zucchini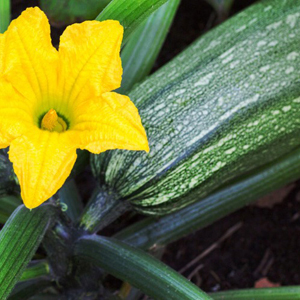 Also known as summer squash and courgette.
Raven hybrid green zucchini have dark green cylindrical fruits that are smooth-skinned and glossy, with a delicious flavour.
How to grow: 43 days to harvest, plant 1" deep, 2 feet apart, cover lightly, full sun
Golden Delight hybrid zucchini produce yellow fruit 7-8" in length. Plants demand lots of heat and water but are easy to grow and quite productive.
How to grow: 43 days to harvest; plant 3/4" deep, 2 feet apart, cover lightly; full sun
Collecting & Donating Seeds
Returning seeds is not a requirement for borrowing seeds—but seeds returned from successful plants will grow our collection and help cultivate seed stocks best suited to our local climate. How you collect seeds depends on the types of plants you are growing. Generally:
Harvest mature seeds from your healthiest plants.
Pick fruits and vegetables a bit riper than you normally would. Remove the seeds, rinse them, and let them fully air dry.
Leave your flowers to dry on their stems, then carefully snip them and shake the seed into a container.
We recommend reviewing a seed-saving resource, such as the Community Seed Network, if you are new to harvesting seeds. Or, explore the library's seed-saving collection to help you get started.
How to Package Seed Donations
Make sure your seeds are completely dry.
Put each type of seed into a different bag or envelope. Make sure your packages are well-sealed!
Label each bag or envelope with the seed name, variety, and harvest year. Library staff can provide labels.
Drop off donations to a staff member at any of our branches during open hours. Do not put seeds in our drop boxes, please.
Q: Do I have to return the seeds?
The beauty of a seed library is the ability to engage in the complete growing cycle—sowing, growing, harvesting, and seed saving. We encourage all seed borrowers to try their best to save seeds and return some to the library.
However, we understand this is a challenging task. So, during the growing season, we'll share more information about seed saving and instructions on donating harvested seeds to our Seed Library. And watch for seed-saving programs to help build your skills so you can confidently harvest seeds from your crops.
Q: May I donate seeds?
We want to build our seed collection from the healthiest vegetables and herbs in your garden. We appreciate that you might like to donate extra seeds from store-bought packages—instead, please pass those seeds along to your friends and family to grow, harvest, and then give to our seed library!
Q: What seeds do you have?
We order a selection of vegetable seeds you would traditionally see in a home garden, as well as herbs. We attempt to order a few varieties in each category. All seeds are non-hybrid and organic where possible. Most of our seeds are supplied by William Dam Seeds and Stokes.
Q: How many seeds can I check out?
You are now part of a community of gardeners, and we ask that you respect that the Seed Library is a shared public resource. You may borrow up to three seed packets on one library card per family.
Q: Are seeds available year-round?
The seed library will have materials available throughout the year, though not all seeds can be planted year-round. More information about when to plant various seeds can be found in our seed library catalogue.
Q: What do I do if I can't find the kind of seed I'm looking for?
If there is something that you would like to see next growing season, let us know. Or, if you choose to purchase heirloom seeds instead this year, you can choose to save those seeds and donate some to the library to help us grow next year. 
Q: How do I properly save seeds after harvest?
The methods for saving seeds will depend on the variety of plants. Some seeds are quite easy to save. The seeds in this collection have little risk of cross-pollination, so when you plant seeds next year, you'll get the same fruits or vegetables that you got last year. These seeds also require fewer steps to successfully save seeds. Some seeds, like those in the squash and pumpkin family, require a bit more work to successfully save. These seeds easily cross-pollinate and need plenty of space between plants; they also may need to be hand-pollinated.
We encourage home gardeners to save seeds from the "easy" plants: tomatoes, lettuce, beans, peas, and peppers. (Some extra know-how is needed for peppers.)
Q: Are the seeds from BPL's Seed Library all organic?
The start-up collection of seeds in the library were heirloom varieties (saved and passed down for generations) and bought from a vendor that is certified organic by an independent certifier, Pro-Cert Organic Systems Ltd. BPL Grows Seed Library encourages seed donors to practice organic growing methods and to be honest when providing information on their seed donations. However, there is no guarantee that the seeds donated by community members are organic. As long as you use organic growing methods, your vegetables will be essentially organic, just unable to be certified by an independent certifier until you have been growing them organically for a minimum of three years.
Q: Is there supporting information for the seed library?
BPL Grows Seed Library provides access to information to support our gardeners in growing their own food. As well as information sheets on basic gardening and seed saving, the library may offer workshops of interest to gardeners throughout the year. Burlington Public Library also has a wide variety of resources of interest to gardeners.
Q: Who do I contact for more information?
For more information, please call our Digital Resources & Collections Librarian.