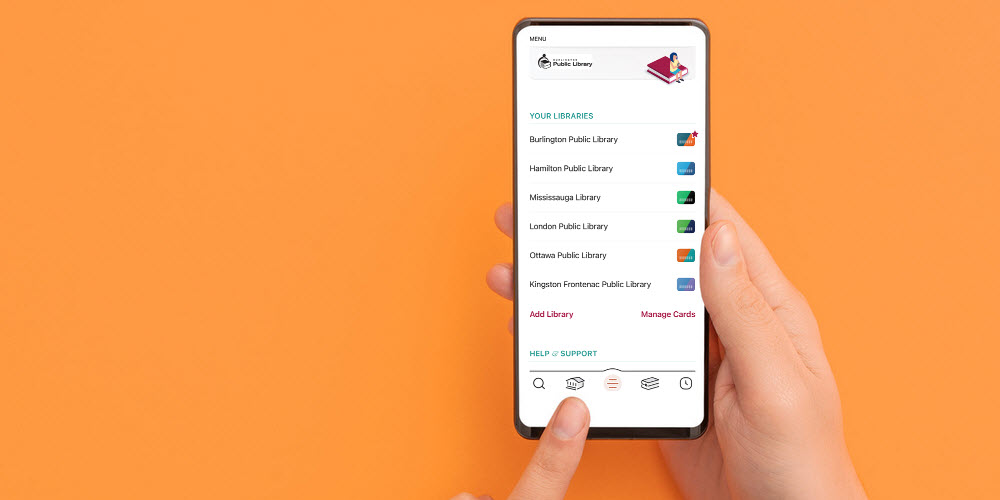 Here We Grow Again (Digitally)!
We're excited to share with Burlington readers that starting today, March 1, you can access over 360,000 digital titles through OverDrive and its app, Libby.
Back in 2020, during our first COVID-19 lockdown, the public libraries in Burlington, Hamilton, and Mississauga agreed to link our digital book collections available through OverDrive. This expanded partnership couldn't have come at a better time, as more readers increasingly relied on eBooks and eAudiobooks to meet their growing recreational reading needs during the public health crisis. Since then, London and Ottawa joined the partnership—and now we are six with the recent addition of Kingston Frontenac Public Library.
It's a Win-Win-Win-Win-Win-Win Deal
In addition to the online books they can borrow from their home public library, residents of these six municipalities can borrow 10-20 and reserve 10-20 books from each partner library, limits vary by library system. This means BPL members can borrow a total of 75 digital books and reserve up to 100 titles at any one time using their BPL card at all six libraries. That's a lot of reading! And best of all, these books are free to read with your free library card.
And although the linked OverDrive collections are available to the participating communities, members of each system do not compete with non-residents for books in their home library collection. Each library system gives first priority to its own members if there is a queue for a book in their digital collection. The libraries also continue to select and purchase titles independently, according to the needs and preferences of their members.
More Books – More Choices – More Readers
The OverDrive partnership allows Burlington residents to borrow from a huge collection of popular and bestselling titles at their convenience. Whether browsing, borrowing, and reading on a desktop computer or on a mobile device using the Libby app, digital books and magazines are handy, convenient, and in high demand. In the past month, BPL members borrowed 35,566 digital titles from our OverDrive collection and 9,989 titles from our partner collections. And 6,718 digital titles were borrowed from BPL by partner library members.
Learn how you can borrow from the OverDrive partner libraries as a BPL member.