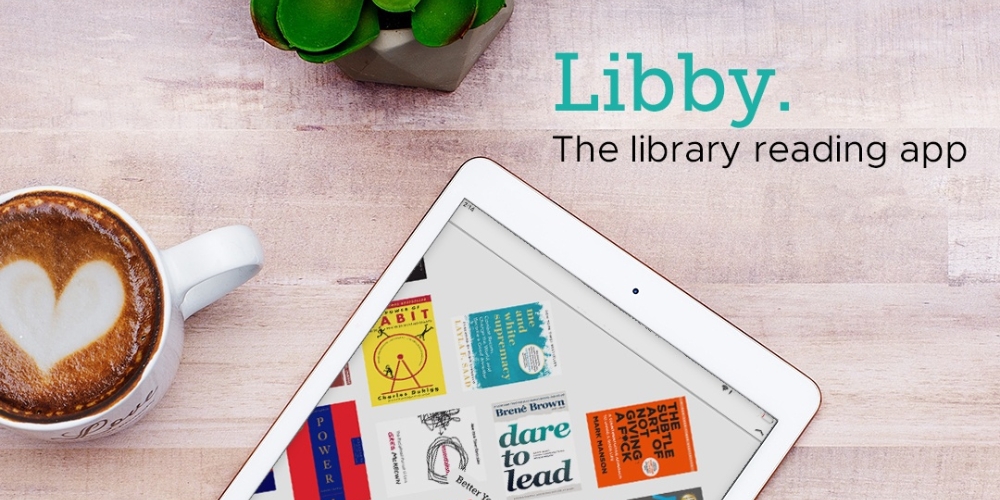 Get Started with OverDrive's Libby App
Do you love to read eBooks? Then read on because this news might be important to you! The original OverDrive app is retiring in early 2023. Soon, it will no longer allow you to download and read eBooks on your mobile device. Don't worry, though—OverDrive's other app, Libby, is here to save the day. Now is the perfect time to get started using the Libby app to read digital books from BPL's OverDrive collection.
Feeling confused? You're not alone. Let us get you up to speed. OverDrive is the leading supplier of the library's digital book collection. In early eBook days, they developed an app of the same name so users could download and read eBooks on a mobile device.
As technology evolved, OverDrive launched an improved reading app—Libby—to keep pace with the rapid changes in digital reading. Libby is now the OverDrive app of choice with users for its easy-to-use design and modern look. So, while the OverDrive app served readers well in the past, it's time for retirement! Starting January 2023, the OverDrive app will be discontinued.
Meet Your New Friend, Libby
Now is the perfect time to meet Libby if you currently use the OverDrive app to read eBooks on your tablet or smartphone.
Libby provides access to the same great content plus a few new features you'll love. OverDrive's website offers a handy overview of the Libby app and instructions to install the app on your device. If you're pressed for time, start with this 90-second video.
Readers who prefer to read eBooks, eAudiobooks, and eMagazines on a laptop or desktop computer don't need to worry about this change. Apps are specifically designed for reading digital books on a mobile device, not a computer. So, if you use a desktop or laptop computer to read a digital book from the OverDrive collection, you can continue to do that on your Internet browser.
Perks of the Libby App
Here are a few of features that will make your digital reading experience outstanding.
Browsing Books is Easy
Libby offers more ways to browse the thousands of digital books in BPL's OverDrive collection. You can explore the collection through catalogue guides, subjects, featured titles, and curated lists.
And now, with a recent upgrade to Libby's search capability, you can join the shortest waitlist on over 300,000 books in the shared collections of our OverDrive partner libraries.;
Customize Your Reading Experience to Suit You!
With Libby, you can:
Adjust an eBook's font size, layout, and lighting.
Add bookmarks, create notes and highlights, and define words—all while you're reading.
Audiobook Listening Made Simple
With Libby, you can:
Swipe on the book cover to skip backward or forward in the book.
Change the playback speed from 0.6x slower to 3x faster.
Manage your listening time, so you never miss a word (even if you nod off): set a sleep timer from 5 to 120 minutes or to stop at the end of the chapter.
Are You Ready to Make the Switch to Libby?
Change can be scary, and we're here to help you. The good news: there's nothing you can do to break Libby, so there's zero risk involved. OverDrive provides an excellent online Help page to walk you through the switch to the Libby app from the OverDrive app. And, of course, our library staff are always happy to answer your questions when you contact us online, call or drop by a branch. So, get started with Libby today. We know you'll be glad you did!
Important reminder
The OverDrive app discontinues in January 2023. With no firm date at this time, please prepare early for access to the app to end by mid-January.