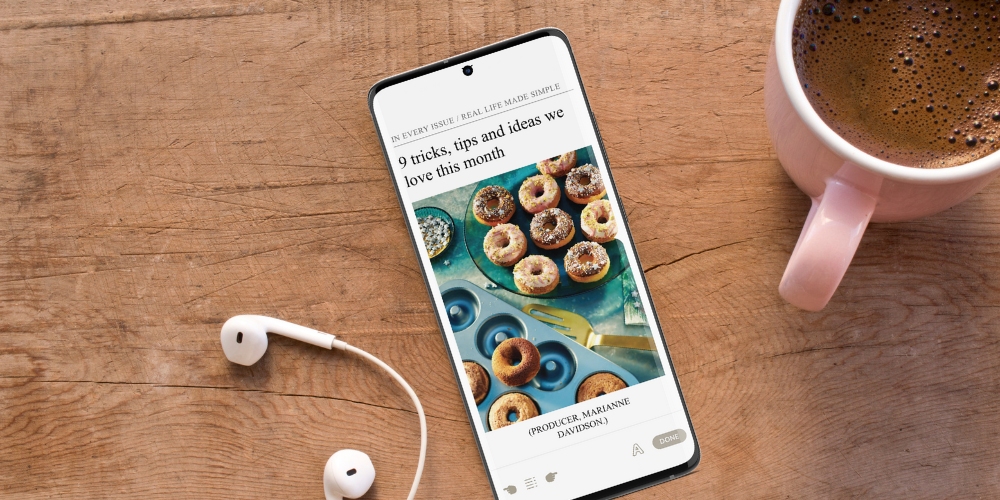 Skip the Wait for Magazines
You'll always be first in line for the most popular magazines from the library when you borrow the online edition. And here's a bonus: digital magazines are instantly available to stream online or download to read offline, so they're always up-to-date!
Select from thousands of popular titles to stream or download—there's no limit to how many you can borrow at the same time. Read current and back issues of your favourite magazines through the Libby app powered by OverDrive and newspapers and magazines from around the world on PressReader digital resource.
How to Find a Digital Magazine to Borrow
One quick way to find your favourite magazine is to search the library's catalogue using a magazine's title. For example, you can search the catalogue using the keyword "The Economist." Then, filter your search by selecting the Online Magazine checkbox. You'll receive a link to our digital version of The Economist. You can also browse the library's complete collection of over 8,800 digital magazines using our catalogue by using "magazines" as the keyword before selecting the Online Magazine filter.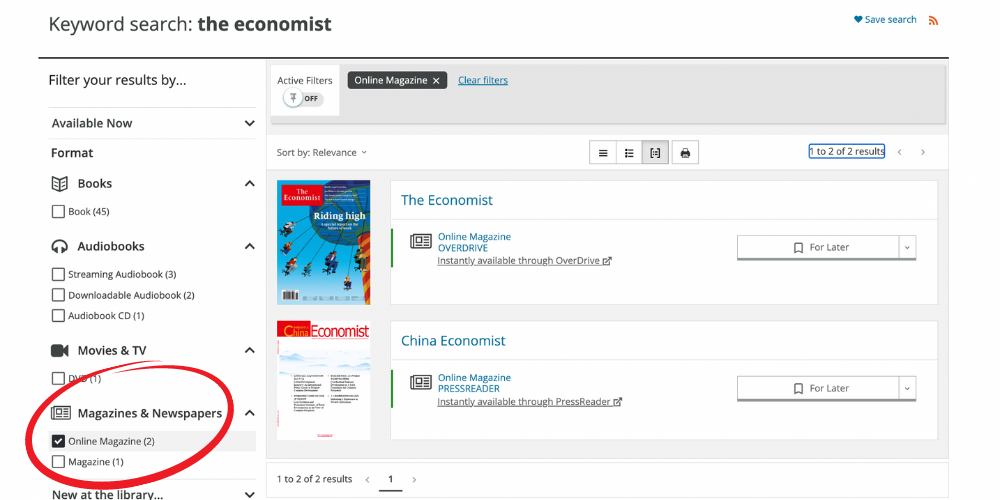 Or, if you already use the Libby app to borrow eBooks or the PressReader app to read online newspapers, you can simply search the digital magazine collections through the apps. Most of the digital magazines we carry are in our OverDrive collection.
How to Borrow a Digital Magazine
Our catalogue makes it easy to borrow these titles. Once you have found the magazine you want in the online catalogue, click "Instantly available through OverDrive or Pressreader." First, you'll need to sign in through "Library or Group" and select "Burlington Public Library" from the list of libraries.
When prompted by OverDrive or PressReader, enter your BPL card number and 4-digit PIN. It's the same PIN you use when signing into your online library account. Then, you can immediately borrow and stream the latest edition of the magazine! The digital magazine loan period is 21 days, but you can always return it early. Downloaded digital magazines will disappear after the due date.
Portable & Convenient
Chockful of short and breezy articles, magazines are the perfect fit for reading on the go through the Libby and PressReader apps. These apps are optimized for viewing on your mobile phone or tablet. They make it a snap to download the most recent edition, flip through the content, and customize your reading preferences, such as text size or language.
No device? No worries! If you don't have a device or prefer to read magazines on your desktop/laptop computer, you can stream digital magazines whenever you are connected to the Internet.
Our Top Tips
Make sure you install the Libby and PressReader apps for the best reading experience.
Download the magazine when connected to Wi-Fi instead of using your cellular data to avoid any charges.
Be patient when downloading. Magazines have large files and may take a few minutes to download.
Sign up to get notifications when the latest edition is ready to borrow.
Did You Know…
The most popular print magazines borrowed by BPL customers are also available online through OverDrive and PressReader. Take a look!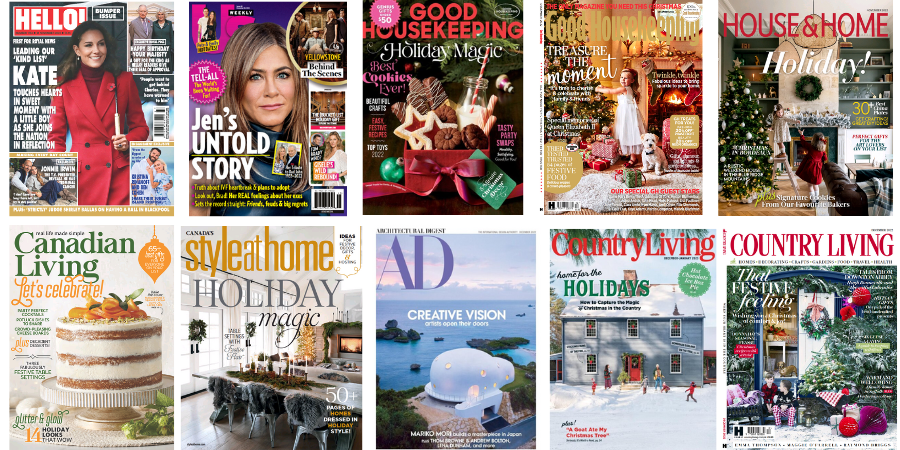 Need Help Getting Started?
If installing an app or borrowing digital magazines (and books and newspapers, too) is new to you, library staff are always happy to help you get started. An excellent way to learn how to use the Libby app to download free digital books and magazines is through our 90-minute class, Intro to eBooks. You can also watch a short OverDrive & Libby tutorial and PressReader tutorial.