eBooks versus Print Books
Have you jumped on the eBook train yet? Are you sold on print books? Is there a reason why you prefer one over the other? At Burlington Public Library, we see the value in reading both digital and print books for different reasons. The most important thing to remember is that both are FREE with your Burlington Public Library card.
Why You Should Read eBooks
There are so many different ways to read an eBook. You can read it in your browser, on your phone, on your iPad, tablet, or an eReader. How you choose to read an eBook influences the overall experience.
Comfortable & Convenient
Besides supplying the story, eBooks provide settings to adjust to make reading comfortable, such as line and margin spacing, type size and style, and speed (for audiobooks). And eBooks are versatile too. You can read a digital book on a device that's ideal for you—whether it's a lightweight eReader that's easy to hold or a computer that meets your accessibility needs. It's much easier to travel with several books loaded onto a single device than carrying heavy hardcover books. It makes for a happier luggage weigh-in too! And with a handy automatic return date, you never need to worry about returning your digital books on time.
eReaders are explicitly designed to read eBooks and are a great option. They have built-in lighting features that make the eBook look and feel more like a print book. Since you can adjust the screen brightness and lighting based on the time of day, you can prevent eye strain. And because it's not a technology you'd use for work, eReaders are less distracting than other devices (no emails or calls coming in!)—you can just relax with a good story.
There may be an upfront cost to purchasing an eReader or any device you plan to read on. But if you already have a computer or a tablet, then you're simply using the technology you have—and that's a terrific cost-saving. eReaders are an investment, but it's well worth it for the quality of the digital read.
A Huge Selection
And added to all the other great things about eBooks is that your BPL card gives you free access to a continuously growing selection of over 360,000 books, thanks to our OverDrive partnership with several public libraries—Hamilton, Mississauga, Ottawa, London, and Kingston Frontenac (starting February 14). So, if you have yet to check out our OverDrive digital book collection or add our partner libraries in the Libby app, try it today. It's a wonderful way to access eBooks from different library systems and dive into some titles BPL doesn't own.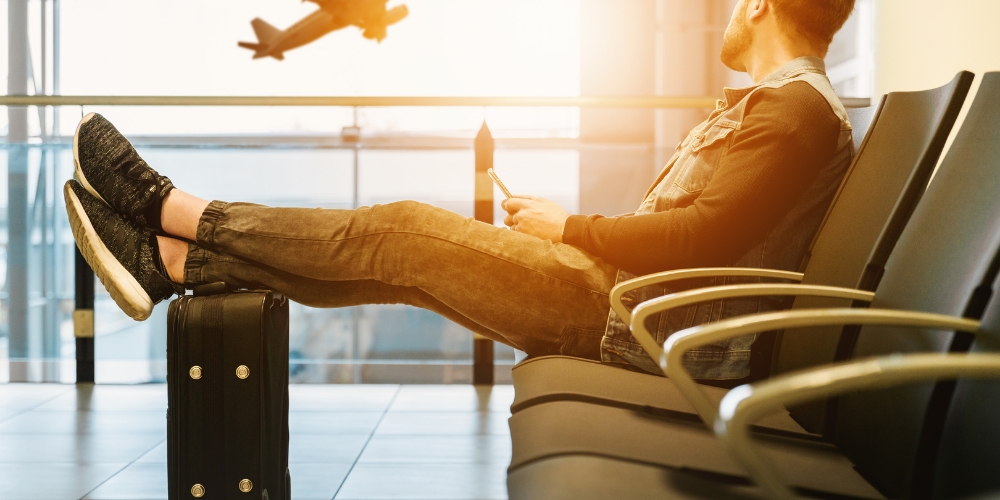 Why You Should Read Print Books
Who doesn't love a physical book? It's a classic choice and a unique tactile experience compared to reading an eBook. You can hold it, feel the pages, smell it, dog-ear your pages, and see your progress in a tangible way. Print books are also lovely to give as gifts—you can't quite gift the same with an eBook. There's nothing quite like browsing the aisles of your local library or bookstore or owning a special collection of books signed by the author!
Cozy & Familiar
While an eBook shows your reading progress through page numbers and the percentage of the book you have read, it is not quite the same as seeing where your bookmark marks the spot after a long reading session on the couch. You also don't need the Internet to download your next book; you can reach for it. And a print book's battery will never run out because there isn't one!
Some downsides to reading physical books are that they vary in size and weight, making them less accessible and portable. The smaller and lighter the book, the more challenging it can be for your eyes. Water, food and drink stains, missing pages and defacement, and enthusiastic pets can destroy print books. They are not the best option for the beach or humid weather, and there is no built-in lighting, text size, or other accessibility features. On the up-side, reading print books is better for your eyes than reading digitally.
And while there may be a certain comfort and nostalgia that accompanies reading a print book that a digital edition can't replace, eBooks seem to have far fewer disadvantages than print books. But, of course, the choice is personal, and we support whatever that choice may be.
Why You Should Read Both
Variety! We read for different reasons, in different situations and seasons, so try to include both, as it suits you. eBooks are great for travel, lightweight reading, and accessibility, while print books are easier on the eyes, tangible, and never run out of battery. Print books are not going away anytime soon, and it's great to have options to help satisfy individual needs.
Read—Any Way You Can
Whether you're sold on eBooks or print books or enjoy the variety of both, you can get them all for free as a Burlington Public Library member.  
Even if you prefer reading physical books now, we suggest you try reading an eBook. Start by browsing the most popular books in our OverDrive collection and borrowing a title. You may be pleasantly surprised once you get familiar with how an eBook works.  
We are also always happy to help you get started with an eBook at the library, so visit us anytime in a branch. Make sure you bring your portable device if you have one. Happy Reading!
Related articles