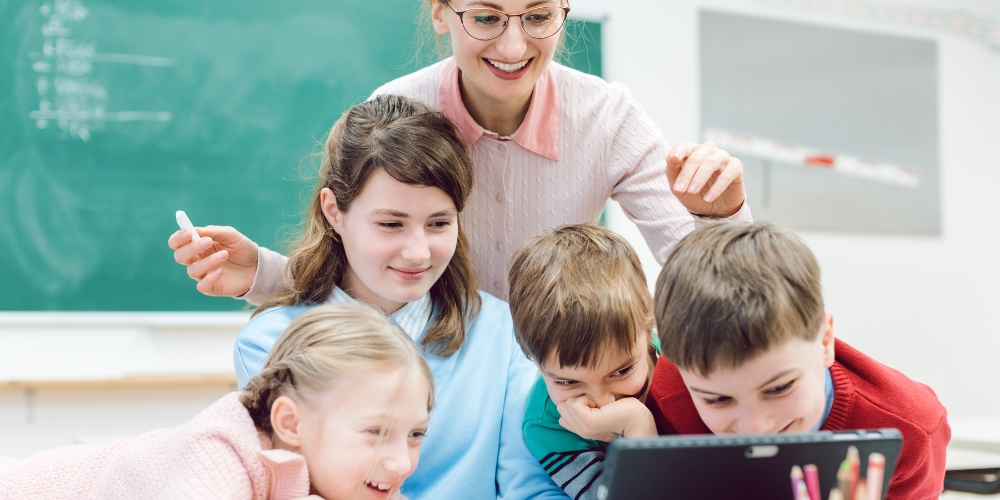 Get Set For A Great School Year
It's back-to-school time! Set yourself up for success this school year with resources to support learning in the classroom and at home. We'd love to help! 
The library has much more than books to offer. We have a variety of subscription services you can access with your library card. And many of them are specifically geared to students, parents, and teachers looking for learning resources. From children just starting their school years to adults extending their academic journey, we have support for every age and stage.
Our Five Favourite FREE Learning Tools
From children just starting their school years to adults extending their academic journey, we have support for every age and stage.
Brainfuse
Need homework help? Brainfuse has live virtual tutoring sessions every day where students from kindergarten to grade 12 can get help in every subject. Need someone to look over an essay? You can submit a document to the Writing Lab any time of the day, and someone will provide writing assistance and feedback within 24 hours. Students can benefit from built-in resources to help them study for a test, learn a language, and prepare for post-secondary school. And there's a collaborative workplace where students can meet virtually to work on assignments. It is a fantastic, well-rounded resource and FREE to access with your BPL card.
LinkedIn Learning
Unlock thousands of hours of high-quality video learning with LinkedIn Learning. Want to brush up on your teaching skills? Take a break from teaching and become a student for a while. This online platform has courses to help you become a better teacher. There are 3,500+ courses, which include more than 144,000 video tutorials. Courses are taught by experts you can access for free with your library card. There are courses about student engagement, incorporating technology, blended learning, and so much more.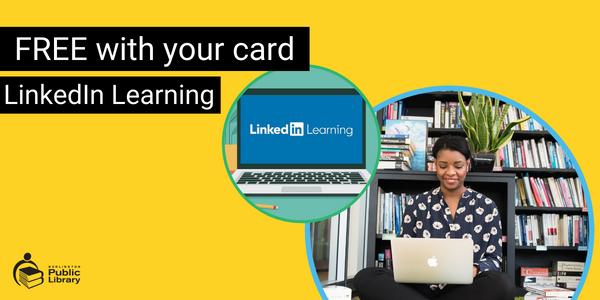 Kanopy
If you are looking for a good documentary to watch with your students, check out Kanopy. This streaming platform has a broad selection of documentaries on topics like mathematics, history, and science, as well as informative lectures offered through The Great Courses. And, after a long day of school, unwind with a good movie or TV series!
TumbleBooks & TeenBookCloud
TeenBookCloud has a bunch of great middle-grade and young-adult novels and graphic novels to choose from. This online collection of streaming titles includes graphic novels, enhanced novels, eBooks and audiobooks, classics, and National Geographic videos. It is a great resource to use for group novel studies because unlimited users can access these books at the same time, so everyone can read the book together online.
TumbleBooks is a great resource to find online picture books for kindergarten to grade 2. It is a great resource for group read-aloud and storytimes.
BPL Staff Picks Booklists
Visit our Books web page for staff-curated booklists on timely topics for lessons and student projects: diversity and inclusion, racism and discrimination, Indigenous issues, healthy living, and the environment and nature. And check out our back-to-school booklists, too!
How to Access Online Resources
The first step to accessing our digital resource subscriptions is to get a library card. Don't have one? No problem! You can visit a branch to get a card if you live, work, or study in Burlington. You can also sign up for a membership online.
View the Resources page on our website to see the library's complete collection of digital resources. Click the links to visit their websites and enter your BPL card number and password when prompted. It's that simple! Some subscriptions will remember your login information, and others will ask you to enter it each time you visit. Bonus! Some of these services also offer apps so you can access them easily on your smartphone or tablet.
If you want to know more about these resources or need help accessing them, please contact us with your question. We'd be more than happy to help you add to your learning toolkit.