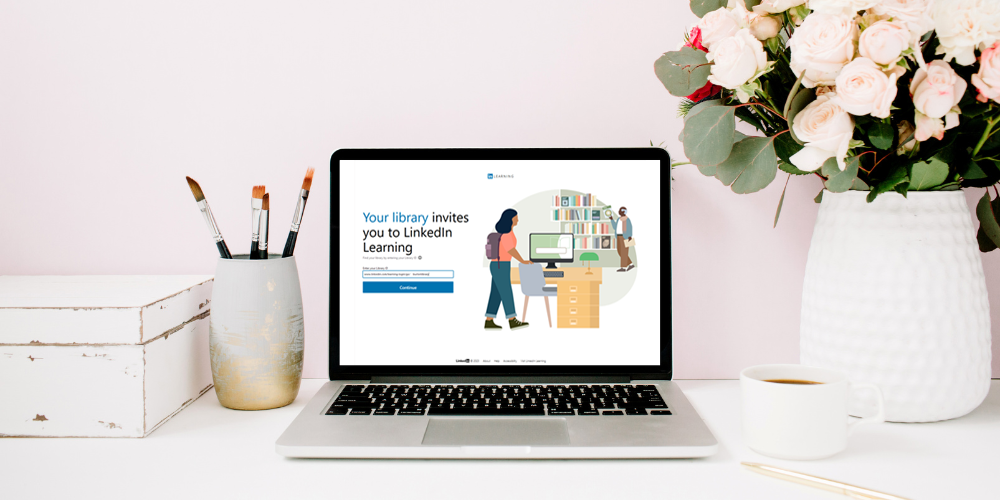 Learn Skills that Matter to You
Are you preparing to enter the job market? Are you looking to take on a leadership role at your company? Maybe you want to build your empathy and resilience or learn a new technology tool. The opportunity to learn new skills and tools is endless with just a click or tap through LinkedIn Learning. You can access over 3,500 courses taught by leading experts. All you need is your Burlington Public Library card number—and your curiosity!
LinkedIn Learning is an online learning platform owned by, you guessed it...LinkedIn. The online networking powerhouse curates a collection of video training modules based on the most sought-after skills in today's job market. LinkedIn uses insights from hiring trends to offer courses that will help you develop the most in-demand skills in your field.
Learning On the Go
Wherever you are, LinkedIn Learning is right there, too. You can use your 14-digit BPL card number and PIN (the last four digits of your telephone number unless you changed it) to log in to LinkedIn Learning for FREE in three different ways.
The Burlington Public Library website. Select RESOURCES in our main menu, then click "Learning & Research" to find LinkedIn Learning.
Download the LinkedIn Learning app through your device's app store.
Visit LinkedIn.com, then select Learning from the main menu. Ignore "Start free trial" and select the "Sign in" option. And then select "Sign in with your library card."

If you're already logged into your main LinkedIn profile, you can find LinkedIn Learning under the For Business menu
If prompted to add a Library ID, please use "burlonlibrary" to get to the login page for Burlington Public Library members.
Once you've signed in, make the most of your LinkedIn Learning experience by watching How to Use LinkedIn Learning, an 80-minute video. With this small investment of your time, you'll discover the best ways to navigate and use LinkedIn Learning. You will also learn how you can stand out from the competition with the skills and knowledge you've earned through LinkedIn Learning's professional certificates, academic credits, and continuing education credits to keep your professional certifications current.
Something for Everyone
With such a broad selection of classes, there's truly something for everyone. Get instant access to more than 144,000 high-quality instructional videos covering a vast array of business, creative, and technology topics, such as:
web design & social media
entrepreneurship
team building
creativity
graphic design, animation & illustration
software development
information technology
photography & video production
leadership & management
communication & public speaking
diversity, equity, and inclusion
LinkedIn Learning's simple interface makes it easy to get started and get learning. Every closed caption video provides:
a course description and an overview of what you'll learn
course skill level: appropriate for all, beginner through intermediate
course length
exercise files
a full-text transcript of the video
No Wi-Fi? Not a problem! You can download each course for offline viewing at your own pace, at your convenience.
Log in & learn with LinkedIn Learning—FREE with your Burlington Public Library card.