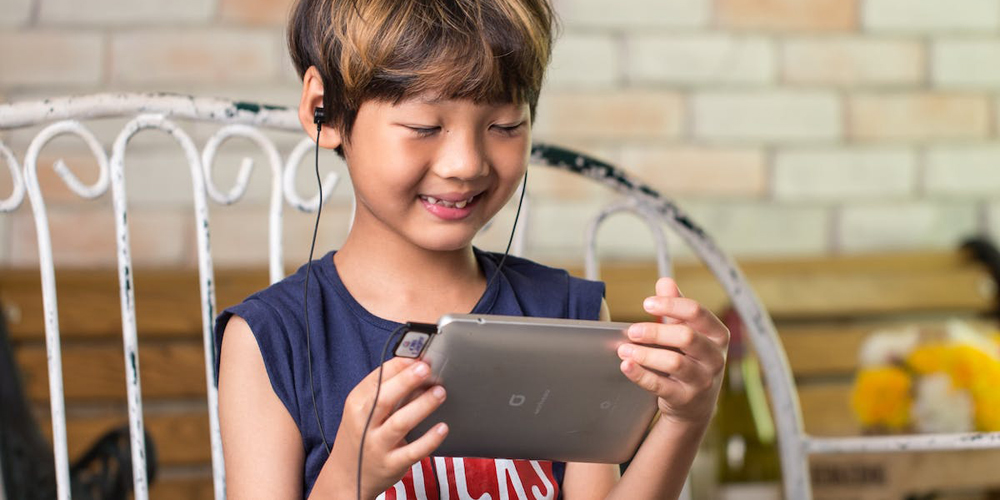 Books virtually come alive in TumbleBook™ Library! This popular digital resource is a collection of children's books with interactive audio. It can be used on a desktop, laptop, tablet, or smartphone for FREE. TumbleBook Library offers a treasure trove of read-along picture books—with animated characters, music, and sound effects—graphic novels, award-winning chapter eBooks, and digital books for early to advanced-level readers.
It's an excellent resource for parents and caregivers looking for an engaging and interactive way to complement storytime at home. TumbleBooks can also help develop your child's reading skills and feed their reading habits. And they are a perfect way to introduce kids to reading digital books independently—an essential 21st-century literacy skill. Kids will love flipping through the pages at the click of a button and hearing their favourite characters come alive. You can even create a custom playlist to keep your little ones occupied during a long car ride.
And while most of the books are written and narrated in English, TumbleBook Library has books in French and Spanish. Because you and your child can read and listen along with the storyteller, sharing a book written in a language not usually spoken at home is a great way to build language skills.
Along with digital books to read or stream online—including beloved stories by Robert Munsch, John Lithgow, and Kate DiCamillo—you can find educational videos, games and puzzles, and ready-made playlists when you need a quick pick to soothe a restless audience. We can see calm car trips in your future!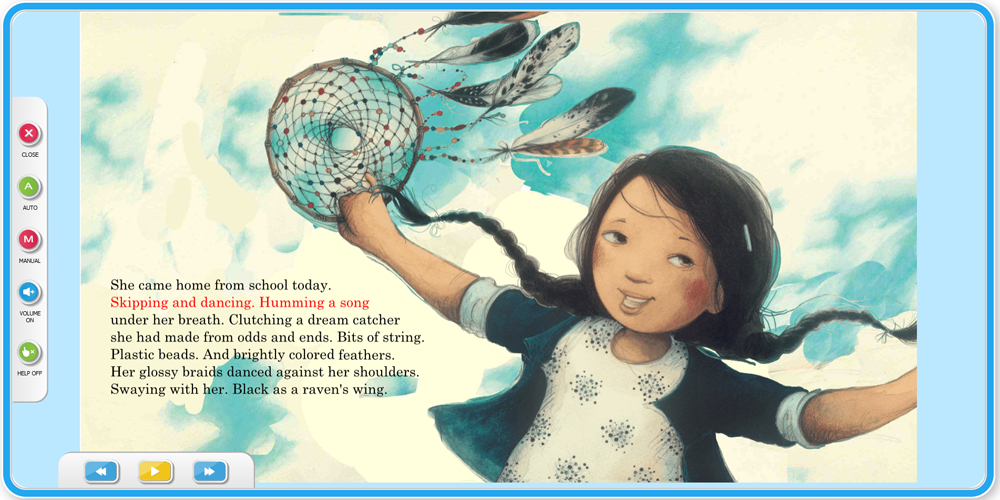 Easy to Use
All Burlington Public Library customers have unlimited access to this fantastic collection. You can find a link to TumbleBook Library on our RESOURCES page. You do not need to log in with a library card number when you access TumbleBook Library through BPL's website.
For the best reading and streaming experience when using a mobile device, download the free TumbleBook Library app from your app store. The app also allows you to create an account, an option unavailable in the desktop version. With an account, you can bookmark your place, add books to your favourites list, create themed playlists, and track your reading progress.
Meet TumbleBook's Older Sibling
When middle graders are ready to tackle more complex stories, we're ready for them! The TeenBookCloud (from the same parent company as TumbleBook Library) collection is geared to young adult and teen readers and includes digital graphic novels, eBooks and eAudiobooks, classic literature, and National Geographic videos.
Like the read-along books for younger readers, TeenBookCloud's enhanced eBooks feature adjustable online text and complete audio narration highlighting sentences as they are read. Enhanced eBooks are a fantastic option for students who prefer spoken language to reading print. These read-along books also can help English as Second Language (ESL) students develop their language skills.
Try TumbleBook Library for younger kids and TeenBookCloud