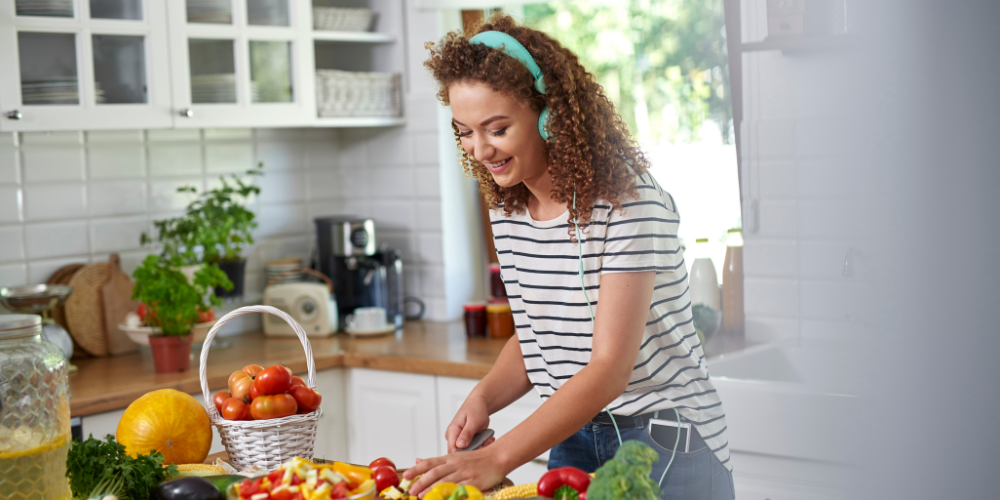 Listening to audiobooks is a wonderful way to get more reading in. Before we get started with some audiobook basics, we'll settle the age-old debate. Audiobooks—both digital versions and CDs—are books. Listening to a book still counts as reading, and this format is no less valid than print or eBooks. With that settled, let's dig in!
Perks of Audiobooks
Unlike eBooks and print, you can adjust the pace of digital audiobooks by speeding up or slowing down the narration. Do you want to savour a book? Change your settings to reduce the reading speed. Trying to cram in a title before your book club meeting? Speed read at 1.5x the pace.
Narration by the author is also a delightful feature of audiobooks. This option is becoming more popular, and some audiobook enthusiasts purposefully select titles that are voiced by their authors. This gives you a more intimate connection to the author and provides a glimpse into how they envisioned their character sounding.
Love to multitask? Listening to an audiobook while cooking dinner or taking the dog for a walk is a lovely way to unwind. Just pop on your headphones, and voila, you're reading!
Worried about falling asleep while listening? We often hear that people are afraid to try audiobooks because they enjoy reading before bed and don't want to drift off and lose their place. There's a solution for this. You can turn on a sleep timer on your audiobook and it will automatically turn off when you finish a chapter or hit your reading limit.
Where to Find Audiobooks
Subscriptions to paid digital audiobook services can get pricey! And you generally only get access to one "FREE" book each month. Might we suggest taking advantage of all the listening you can unlock with your library card?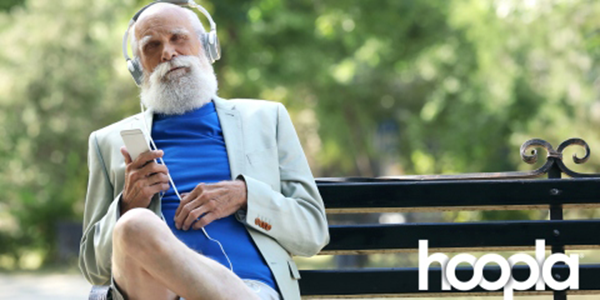 Hoopla
Hoopla is one of our most popular digital resources for a reason. You can download the Hoopla app to your phone (or browse on the web) and access hundreds of thousands of eBooks, comics, movies, TV shows, albums, and YES, audiobooks.
Hoopla offers more than 10,000 digital audiobooks available for instant download or streaming—no wait!
Some highlights include hits like The Sleeping Car Porter, children's books (perfect for car trips) like the classic Boxcar Children series, and self-help titles from the likes of Eckhart Tolle and others. You can search for these in our catalogue, but the most reliable way to find what you're looking for is by searching directly on the Hoopla platform.
To use Hoopla, you can download the free app to your tablet or smartphone, or stream on the web. Both options require you to create an account using your library card number. Your account is entitled to ten borrows each month.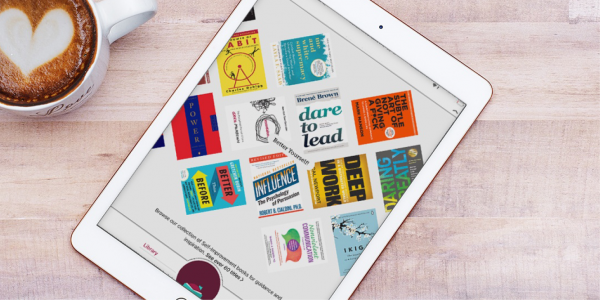 OverDrive and Libby
Our OverDrive digital collection, and its sister app, Libby, also offer an excellent selection of thousands of digital audiobooks. They are categorized for easy browsing, though you may have to place a hold and wait for popular titles. Check out the Express Audiobook collection for popular titles you can borrow immediately for one week only.
You can download the user-friendly Libby app to your smartphone or tablet and sign in using your library card number. If you prefer, you can also stick to OverDrive's website if you like to listen in your web browser. Search directly on the platform to find new additions, top hits, and available titles.
Analogue Audiobooks
Kick it old school with audiobooks on CD. This format continues to be popular, and we are still adding titles to our collection. We have about 8,000 audiobooks on CD including many recent hits. You can search for these in our catalogue or browse the selection at your local branch.
Audiobooks for Kids and Teens
Your library card also grants you access to two digital services for younger readers. TumbleBook Library is geared towards preschool and primary school readers and their caregivers and features interactive eBooks with read-along voiceovers. TeenBookCloud is geared towards middle grades and high school students and includes graphic novels, digital audiobooks, and chapter books with audio narration.
DAISY Talking Books (Digital Accessible Information System)
For readers who are blind or have print disabilities, we offer DAISY readers and DAISY disks. Together, these tools provide an interactive audio experience. The reader can toggle through pages, chapters, and more while the device plays an audiobook. An accessible library card is required to borrow these.
No Need to Choose Sides
Some readers listen exclusively to audiobooks, but we don't think it's necessary to choose sides. Different formats work well for different circumstances. Give audiobooks a try and see if you'd like to add them into your routine.
Happy listening!