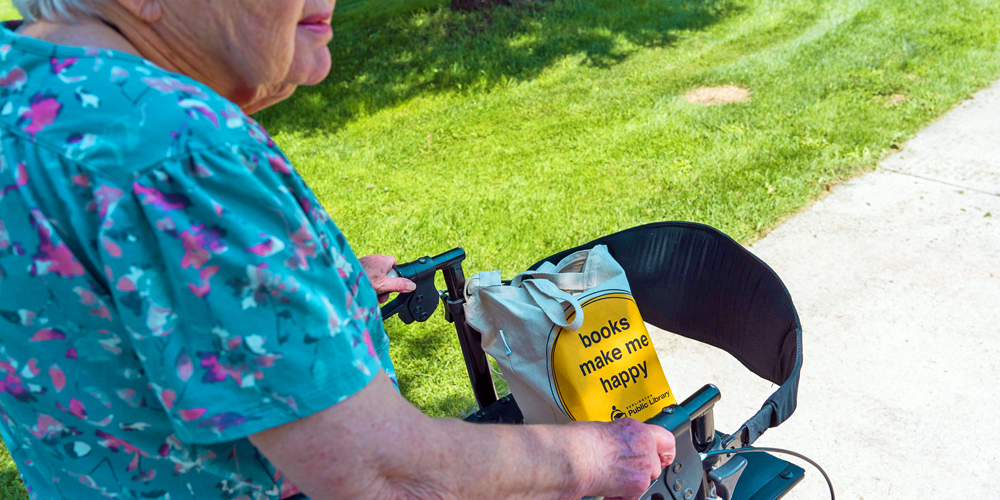 Accessibility Accommodation Feature Added for Programs
We want all our visitors to have a comfortable and enjoyable library experience. To help make sure we are ready to meet your accessibility needs when you attend library programs, we've added a small step in our program registration process. In mid-August, you'll see a minor addition to our listings for programs starting on or after September 1.
For programs that require registration, we have added a yes or no question where you can self-identify if you have an accommodation need. If you select yes, our programming staff will follow up with you by phone or email before the program. For programs that don't require registration, we have updated descriptions to include contact information for our Equity, Diversity, & Inclusion Team so they can help you arrange an accessibility accommodation with our program staff.
This is a new process for us. During the first few months of this change, we'll be making adjustments to ensure it works well for you. Please don't hesitate to share your feedback!
"This is a transition phase for us and we will be tracking the types of requests we get and how many," says David Quezada, Manager of Equity, Diversity, and Inclusion. "As we learn more about our customers' needs, we will adjust the process to make it as smooth as possible."
Options for Program Accommodation
We will continue to have a variety of accommodation types available during our programs and will do our very best to meet your needs.
Centennial Hall at Central Branch has a Hearing Assist System. We also have a portable system for use in other spaces.
If you are attending a registered program with a support person, please add your support worker as a guest when you sign up.
If you would like an ASL language interpreter, please let us know at least two working weekdays before the program date.
We know that accessibility needs can change, and we want to ensure that BPL continues to be a welcoming space for everyone. We hope that by adding this simple step in our registration process, we can make it easier for you to connect with us and create an inviting program experience.
Accessibility at Burlington Public Library
A person with a disability has the right to expect the full spectrum of services offered by Burlington Public Library. We will make every reasonable effort to ensure our services, programs, resources, and spaces are accessible. We have been making a variety of improvements to accessibility at BPL as part of our Multi-Year Accessibility Plan.
Last year, we added rollators for use in each branch and installed accessible door openers for program rooms and washrooms that did not already have them. We also added signage to our exterior doors listing the accessible features available at that location and upgraded our website to improve digital accessibility.
These small steps are part of a larger plan to make using the library a seamless experience, no matter your ability.
Who to Contact for Accessible Services
We strive to make sure that everyone in our community can access library services in person, by telephone, by email, in the community, and remotely through technology such as the website. If you have questions, comments, or requests about accessibility at Burlington Public Library, please email our Equity, Diversity, and Inclusion team or call us at 905.639.3611 extension 1211.
To learn more about assistive devices, technology, and diverse reading formats available for use in our branches or to borrow, explore the Accessibility page on our website.