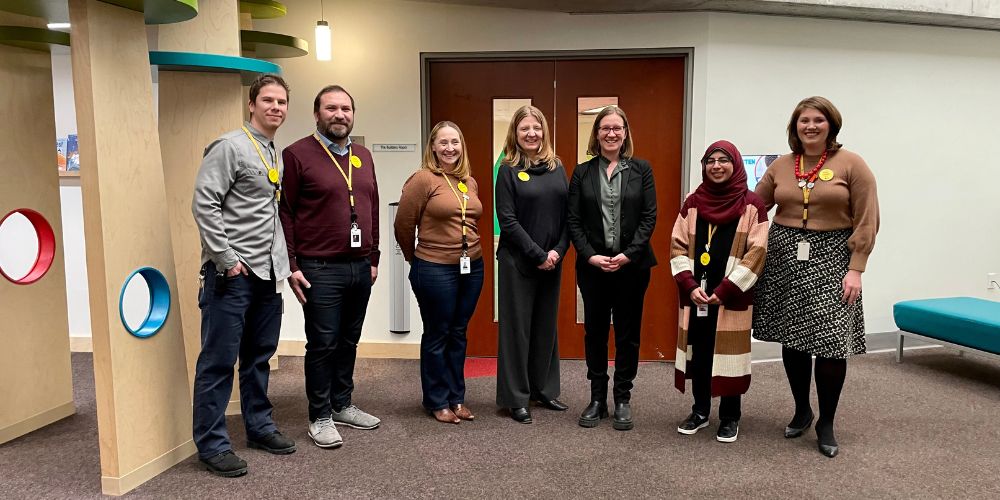 Improving Accessibility at the Library 
Burlington Public Library (BPL) has added seventeen new automatic door openers at its branches thanks to a generous federal grant from the Enabling Accessibility Fund (EAF). The completion of the project was showcased during a visit by the Honourable Karina Gould, Member of Parliament for Burlington, on behalf of Minister of Employment, Workforce Development and Disability Inclusion, Carla Qualtrough.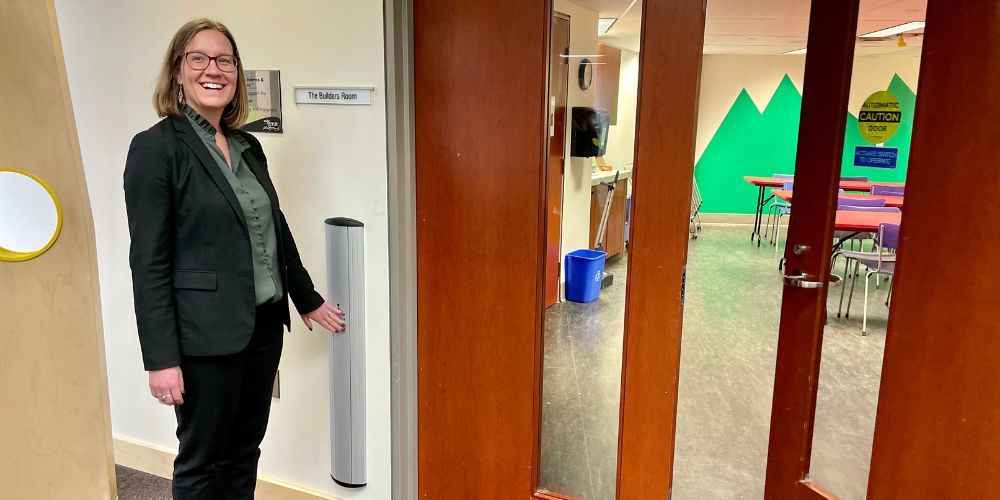 The $77,969 in funding enabled BPL to make all of its program rooms accessible, along with washrooms and meeting rooms that were not already equipped with door openers.
"This may seem like a small improvement, but for people who were previously unable to enter our program rooms independently, it is a big enhancement," says Lita Barrie, CEO of Burlington Public Library. "We want everyone to be able to take full advantage of the breadth of services the library offers, and installing these accessible door openers pushed us a bit closer to that goal. We're so grateful for the funding that enabled us to upgrade accessibility at our branches."
The library should be a welcoming place for everyone, and we are committed to future enhancements that will remove barriers to access in branches and online. Funding sources like the EAF are critical to these improvements.
"Public libraries are important hubs in our communities, and spaces where everyone should feel welcome," says the Honourable Karina Gould, Minister of Families, Children and Social Development and Member of Parliament for Burlington. "Building a more inclusive Canada takes a lot of work, but it's important work that must be done. Thanks to the Enabling Accessibility Fund, the Government of Canada has been able to support the Burlington Public Library. Together, we are working hard to make our community more accessible for persons with disabilities, because improving accessibility benefits all Canadians."