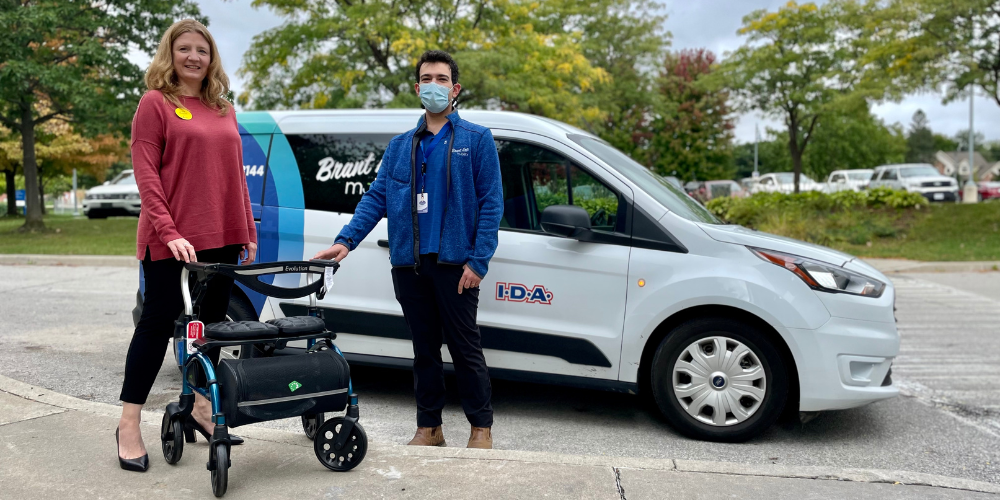 Library Receives Rollator Donation
Brant Arts Mobility has donated six rollators, also known as "walkers with wheels" to Burlington Public Library (BPL). The devices will be available for use in the library's branches so customers with mobility needs can browse more easily.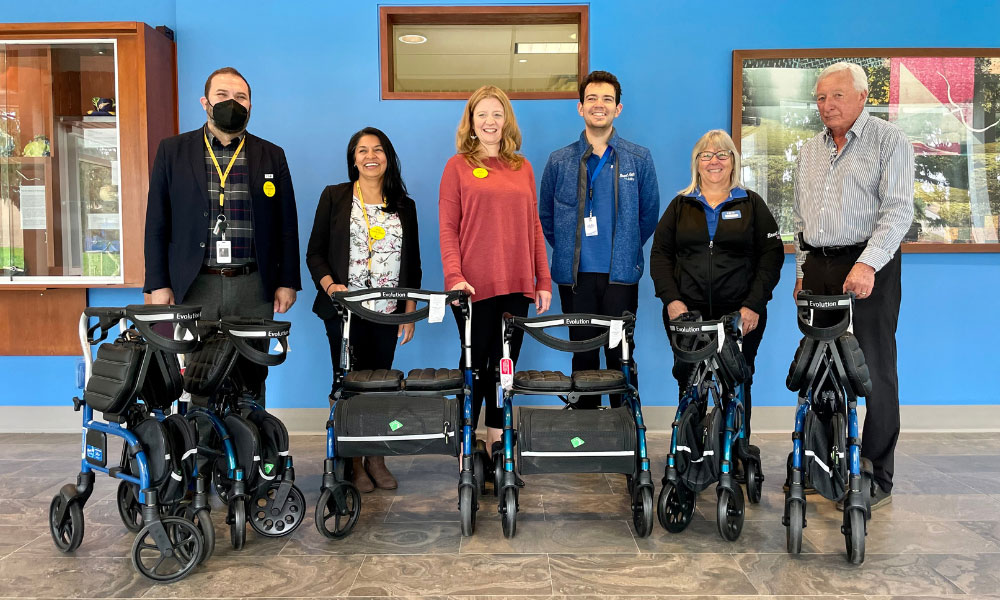 "We are so grateful for this donation," says Meg Uttangi Matsos, Director of Customer Experience at BPL. "Some customers can get to the library, but don't have their own mobility device and need extra support to move around the space. These rollators will allow them to browse more comfortably and confidently."
The donation was supported by the device manufacturer, Evolution. The rollators feature a cushioned seat, and a basket so customers can store their books and other materials until they check them out. They will be located at Alton, New Appleby, Brant Hills, Tansley Woods, and on the first two floors of Central. Aldershot Branch already has a rollator for customer use.
Staff will be trained on the devices so they can help customers find the brakes, and other important features. The rollators will then be available on a first-come, first-served basis inside the branches.
Improving Accessibility at the Library
"We don't want mobility to be a barrier to visiting the library," says David Quezada, Manager of Equity, Diversity, and Inclusion at BPL. "We're excited to add these devices to our branches thanks to this donation and are working on additional accessibility initiatives to make our spaces even more inclusive."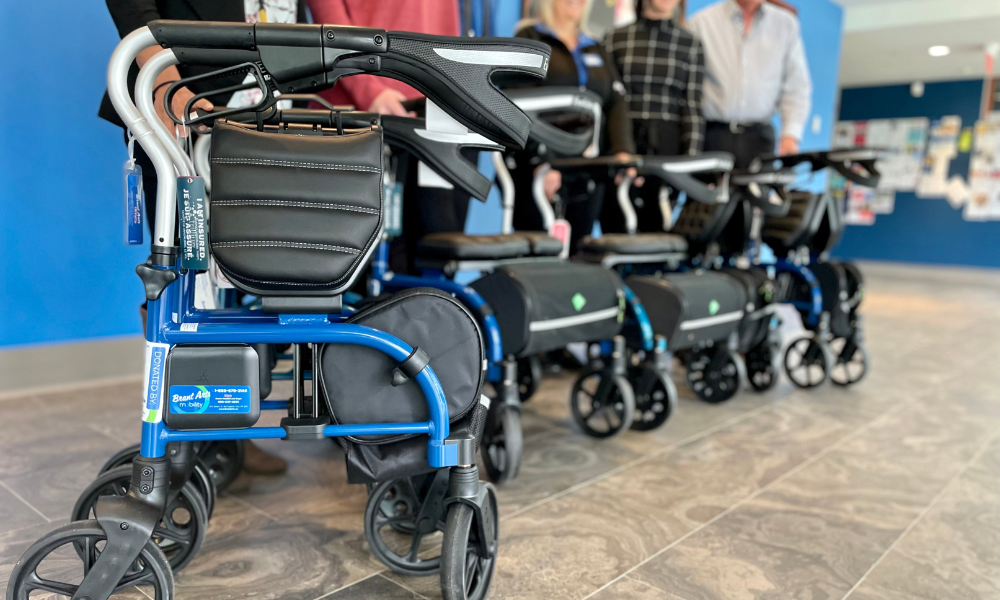 New automatic door openers are being installed on program rooms, meeting rooms, and washrooms next month. This is one step in a multi-year accessibility plan that is moving into its next phase. Improving our standards for inclusive and accessible customer service is a core aspect of the plan.