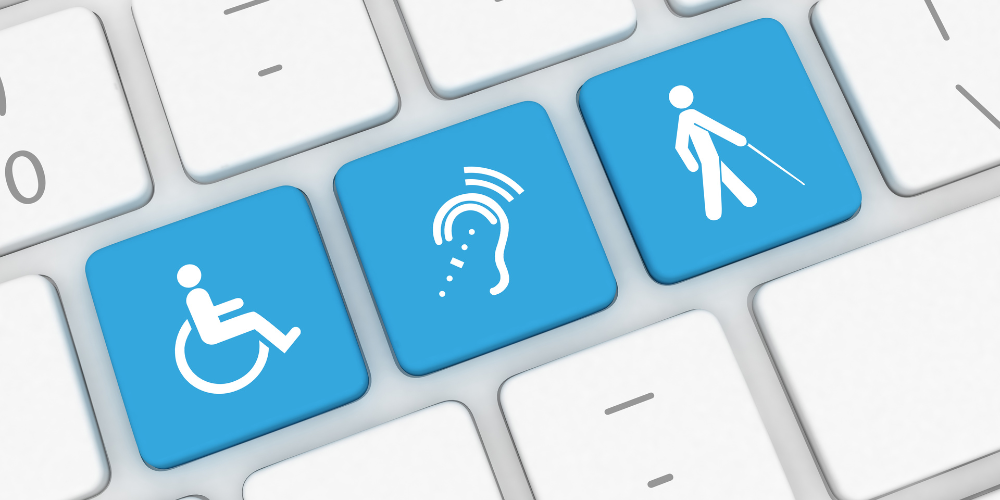 Improving Access for Everyone
It's National AccessABILITY Week. From May 28 to June 3, we raise awareness about accessibility issues, celebrate the contributions and leadership of people with disabilities, and encourage more people to make accessibility a priority.
Burlington Public Library belongs to everyone in the community, and how we serve Burlington's diverse communities is vitally important to us. We always aim to keep improving our services, programs, resources, and spaces to support accessibility so more community members can use and benefit from them.
Defining Our Goals to Improve Access
BPL has an Accessibility Policy in place and has developed accessibility initiatives along with a Multi-Year Accessibility Plan (MYAP), which supplies a reflection point and roadmap to enhance the accessibility of our services, programs, spaces, and employment practices.
Our Accessibility Advisory Committee keeps the Library's multi-year plan on target. This team plays a crucial role in identifying and addressing barriers—systemic, social, communication, and physical—that may hinder the inclusion of individuals with disabilities. The committee works towards removing and preventing barriers by developing and implementing plans, policies, and best practices and training staff to enhance accessibility throughout our organization.
And crucial to our efforts are building relationships with leaders in the disability community, community partners, and local residents, who provide insights and expertise to guide us in our continuous improvement.
Library Resources, Programs & Spaces
Being an accessible library means having collections, programs, and spaces that allow all people to participate fully, regardless of their ability. We have supports you can use in our branches and at home to make your library experience more enjoyable.
Diverse Collections
We thoughtfully curate our collection to reflect the diverse needs of individuals with varying abilities and learning styles while serving their cultural, recreation, education, and information needs.
BPL offers books in multiple formats to accommodate different preferences. For example, for those who need larger print, we provide a selection of large print books tailored to various age groups. And our Hi-Low books, for individuals with reading disabilities or learning English as a second language, offer high-interest titles at lower reading levels.
Our physical collection also includes Braille books, DAISY discs, and DAISY readers. DAISY (Digital Accessible Information System) books are similar to traditional CD audiobooks but with enhanced functions to make them easier to use; they are available to CNIB-registered BPL cardholders. Members can access an even wider range of accessible formats by signing up for CELA (Centre for Equitable Library Access)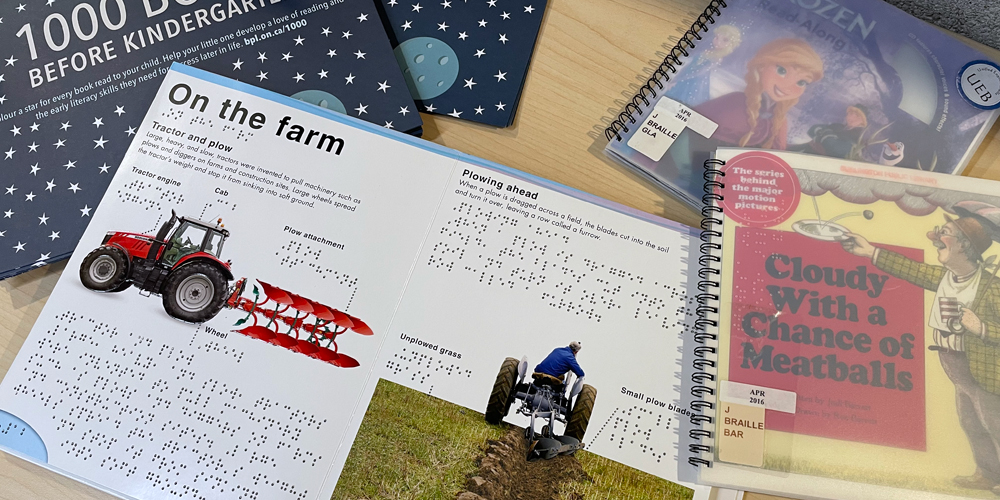 And our collection goes beyond books. Alongside books and magazines, you can borrow Launchpad tablets and other resources like various early literacy kits, cognitive care kits for people with dementia, sensory support kits, and sensory books. As well, library members can use various digital technologies to access our digital learning sites, eBooks, magazines, newspapers, and online databases. These platforms offer text-to-speech capabilities and various accessibility features, making information more accessible.
Assistive Technologies
Assistive technology refers to the equipment and systems that enable or enhance reading, learning, working, and daily living for persons with disabilities. We offer an extensive selection of accessibility aids and devices to enhance accessibility for all visitors. Some notable offerings include public computers with Zoom Text software that magnifies and reads aloud everything on the screen,  and SARA CE, a scanning and reading appliance that quickly converts printed text into spoken words in various languages.
BPL's website uses ReachDeck, an accessibility tool that helps people who need online reading support and those who prefer to listen to information instead of reading it. This remarkable tool boasts many features to aid individuals with dyslexia, literacy difficulties, and visual impairments. And online users with English as their second language can translate web pages and have them read aloud in various languages, facilitating an inclusive reading experience for all.
Library Programs
We design our programs to appeal to a diverse audience with varying interests and support the participation of all people. We try to have something for everyone: engaging book clubs, inclusive sensory-friendly films and storytimes, family-oriented programs, interactive drop-in gaming sessions, and enriching summer reading programs. And all our programs are free!
Support staff, caregivers, and service animals are always welcome to accompany individuals with disabilities to our programs. We want to help make your program experience comfortable and enjoyable, so please tell us how we can accommodate your needs, ideally a few days before your visit.
Navigating Physical Spaces
All our locations have accessible washrooms and free parking, and we're improving our signs and notices to be easily readable. And thanks to a federal Enabling Accessibility Fund grant in 2022, all branches have automatic door openers in program rooms, meeting rooms, and washrooms. As well, a generous gift from our friends at Brant Arts Mobility last year outfitted every branch with at least one rollator to help visitors who need mobility support.
And When You Can't Come to the Library
We're here to help keep you reading, watching, and listening to all your favourites with our new Handpicked for You service. With your input, we select items for you to borrow and bundle them for pickup by a friend or family member. Eligible customers can also sign up with Acclaim Health's Friendly Visiting Service to have their volunteers deliver library items to your home.
Contact Us for Accessible Services
If you plan to visit the library and have questions about our facilities, spaces, and parking or to arrange help using the library, David Quezada, our Equity, Diversity & Inclusion Manager, is always happy to assist you and can be reached at 905.639.3611 extension 1211.
We also invite you to help us help you. If there is something that we can do to improve accessibility at the library, we'd love to know. Please never hesitate to get in touch with us!
Check out our Staff Picks booklists:
Read more about National AccessABILITY Week 2023