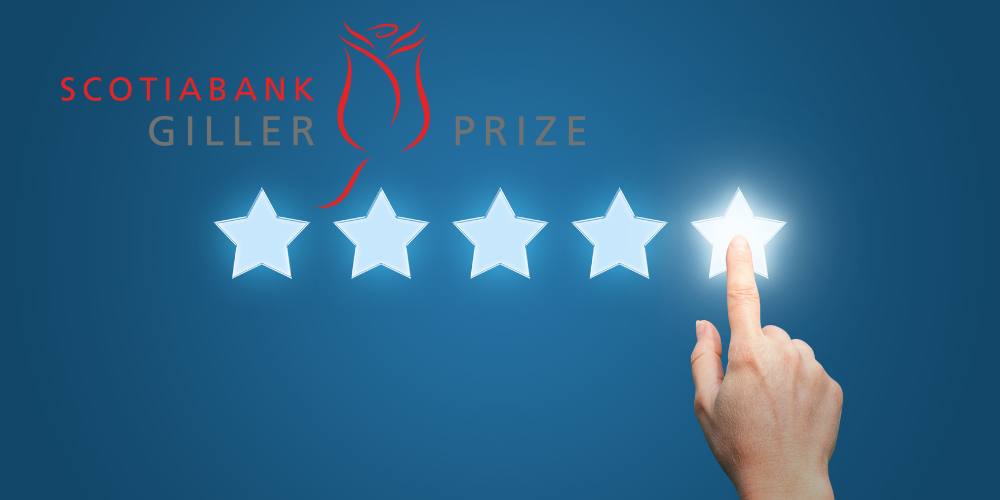 The 2022 Scotiabank Giller Prize Five
The five finalists for the richest annual literary award for excellence in Canadian fiction, the Scotiabank Giller Prize, were recently announced on September 27. The prize—$100,000—will be awarded at a live gala on Monday, November 7.
This year, 138 works of literature were submitted for consideration by publishers across Canada. The longlist of 14 titles was shortlisted by an all-star literary panel that included award-winning Canadian authors Kaie Kellough, Casey Plett, and Waubgeshig Rice, and American authors Katie Kitamura and Scott Spencer.
The Giller Prize was founded in 1994 by philanthropist Jack Rabinovitch in memory of his late wife, Doris Giller, who was a literary columnist for the Toronto Star. Scotiabank teamed up with The Giller Prize in 2005 to create the Scotiabank Giller Prize.
Read the 5 Shortlisted Books for 2022
If you're looking for a great story to delve into this fall, check out these prize-worthy titles.
Stay Tuned
If you're already on the waitlist for some of these books, you can find related reading using the online resource Novelist. Once you've logged in using your BPL card number, you can search for "readalikes" for any of these titles.
The Scotiabank Giller Prize Gala airs on Monday, November 7th at 9 p.m. on CBC and CBC Gem.