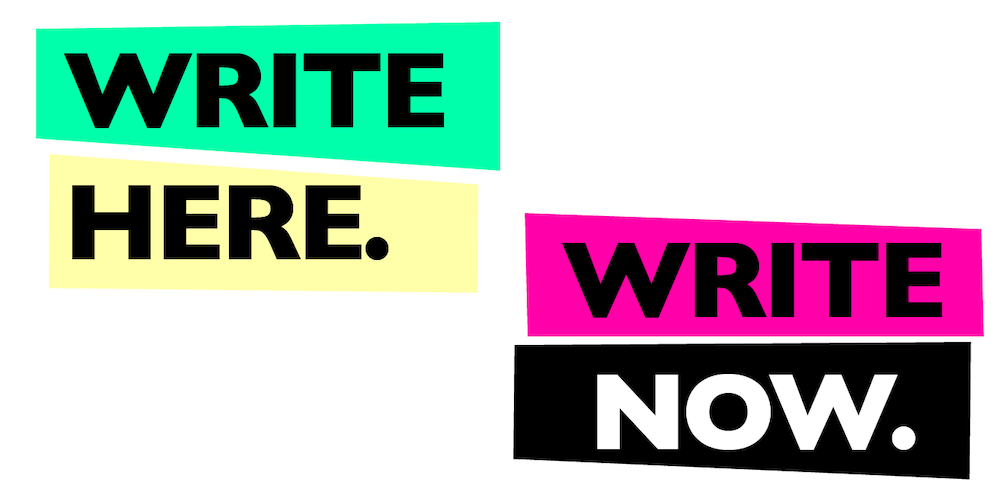 Winners of WriteHere. WriteNow. 2023 Announced
Drumroll, please...we're ready to announce the winners of WriteHere. WriteNow. 2023.
It's no secret we have a wealth of writing talent in Burlington. Our community is brimming with creativity and loves to celebrate it with others. Our annual WriteHere. WriteNow. contest received an incredible number of entries this year—we doubled last year's total! And our creators ranged in age from 10 all the way up to 93, showing that writing truly is a lifelong passion.
We received nearly 200 entries across all categories and enjoyed reading each and every one of them. A panel of BPL staff reviewed all submissions. We were blown away by the talent in every category! Your short stories were so spectacular we had to choose two winners in our 18+ category.
Announcing our Winners!
We received 197 entries across three categories.
Poetry
13-17: Griffin Dekker, Beginning of an End
18+: Denny Williams, Reflections on pet ownership
Short Stories
10-12: Avery Parkes, Ali in Winterland
13-17: Mia Greene, Nefelibata
18+: Jennifer Filipowicz, The Swan and Gregory Blount, Cooper Falls
Comics
10-12: Brody Hanks, Muffinhead and Bagel-Brain
13-17: Ali Thompson, The Duck
18+: Dominique Bowler-Brown, Elephant Bones
Thank You, Burlington!
Thank you so much to everyone who entered WriteHere. WriteNow. Sharing your creative work requires bravery and we are proud of all of you. Another big thank you to our judges for helping us make some very difficult decisions.
We had an incredible selection of submissions this year, and want to acknowledge our runners-up: Julie Sparkes, Lila Grant, Taylor Da Silva, Patricia Collison, Hannah Menhel, Akash Dhanjal, Sandra Clark, Arushi Phadte, and Max Gardner.
We highly recommend you take the time to read some of these fantastic entries. The time and talent that went into these submissions are admirable. Interested in taking part in the future? Hone your writing chops this November during BurlLitFest, where we will once again be offering a range of; writing workshops for all ages.