Jan 31, 2023
Love to Learn
Black History Month at BPL
Throughout the month of February, we recognize and honour the history, heritage, and important contributions of Black Canadians and the Black community.
The changes brought about by Black activists shape and form the social and political structures of Canada and the United States for everyone, not just those of African origin. By learning about Black history, we gain insight into all of Canadian and American history.
Programs & Activities
Plan to join us for in-person events with special guests, and Black History Month special editions of a few of our popular monthly programs for adults and kids.
And mark February 18 in your calendar to attend the premiere screening of a Canadian-made documentary film, What We Deserve – Restorative Justice and Reparation. This film examines over 400 years of the trans-Atlantic slave trade, the major roles played by European powers, and the centuries of unaddressed harm faced by the victims of the slave trade and their descendants.
Read – Watch – Listen
Early Black activists have had a tremendous impact on creating a more just and equal society for everyone. And, by reading the ideas and works of contemporary Black voices, we see that the fight for equality and justice continues to this day, calling on all of us to work together to create a better, more just world for everyone.
Here are some noteworthy and groundbreaking works in our collection by and about Black activists that have changed—and continue to change—the course of history.
Narrative Life of Frederick Douglass, An American Slave
Written in 1845, Frederick Douglass' memoir of his life as a slave and eventual escape to freedom is still eminently readable. Douglass learned to read and write in secret while bound in slavery. This narrative of his life is powerful and gripping and remains one of the most influential works in American History.
Borrow Narrative Life of Frederick Douglass, An American Slave
The Souls of Black Folk
In this 1903 collection of essays, W. E. B. Du Bois revealed that slavery wasn't just a moral deficiency of a nation but a social and economic structure that benefitted those with status and money. The Souls of Black Folk is considered one of the very first works of social science, and it reads like a collection of short stories.
Borrow The Souls of Black Folk
Why We Can't Wait
This book by Martin Luther King Jr. describes the pivotal events of the 1963 Birmingham Campaign. It includes King's landmark "Letter from Birmingham Jail," the basis of the title and theme of why African American's can't wait for change but assert change. King also describes the 1963 March on Washington where he delivered his famous "I Have a Dream" speech.
Borrow Why We Can't Wait
Stream on Kanopy The Authorized Biography of Dr. Martin Luther King Jr.: An Historical Perspective
The Autobiography of Malcolm X
In the searing pages of this classic autobiography, Malcolm X tells the extraordinary story of his life from his childhood in Omaha, his involvement in organized crime in New York during his youth, and his contributions to the growth of the Black Muslim movement and race relations in America. Written in collaboration with Alex Haley, author of Roots.
Borrow The Autobiography of Malcolm X
Borrow the DVD Malcolm X starring Denzel Washington
Voice of Freedom: Fannie Lou Hamer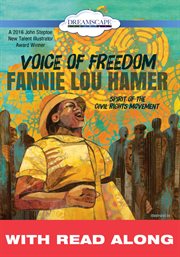 Fannie Lou Hamer was a champion of civil rights from the 1950s until her death in 1977.
Threatened, harassed and assaulted while trying to exercise her right to vote, Hamer helped thousands of African-Americans become registered voters. She co-founded the National Women's Political Caucus, which recruited, trained, and supported women of all races who wanted to get elected, and changed the political landscape in the United States.
Stream on Hoopla Voice of Freedom, Fannie Lou Hamer
Stream on Kanopy Fannie Lou Hamer: Voting Rights Activist
Policing Black Lives
In a unique contribution to the history of Black lives in Canada, Robyn Maynard details the truth of anti-blackness in Canada. She covers four centuries of state-sanctioned punishment against Black lives including the perpetration of Black poverty, racial profiling, law enforcement violence, immigration detention, exploitative migrant labour practices and disproportionate child removal.
Policing Black Lives urges readers to dismantle structures of racial domination and re-imagine a more just society.
Borrow Policing Black Lives
The Skin We're in A Year of Black Resistance and Power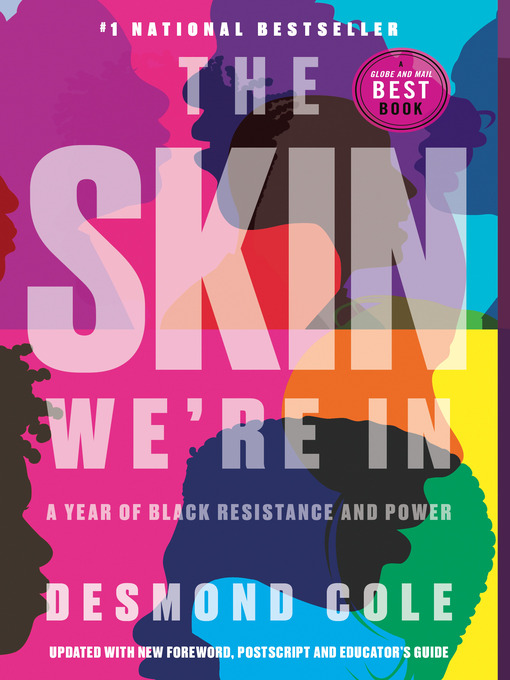 Desmond Cole, a journalist and an activist, describes the struggle against racism in Canada by detailing both personal and public events during 2017. The Skin We're In looks at policing, schooling, the welfare system, immigration, and politics as places where the fight for justice needs to happen.
Prohibited from participating in activism by his employer The Toronto Star, Desmond Cole chose to resign and dedicate himself to the fight for anti-racism and social justice issues. He continues to be an important voice for equality and justice in the GTA and in Canada.
Borrow The Skin We're In
Looking for More?
We invite you to check out these booklists curated by BPL staff for more Black History Month-related books and resources.
Celebrating Black Activists for Kids
Celebrating Black History Month
Celebrating Black Authors and Illustrators (for Kids 0-5)
Talking to Kids About Race & Racism