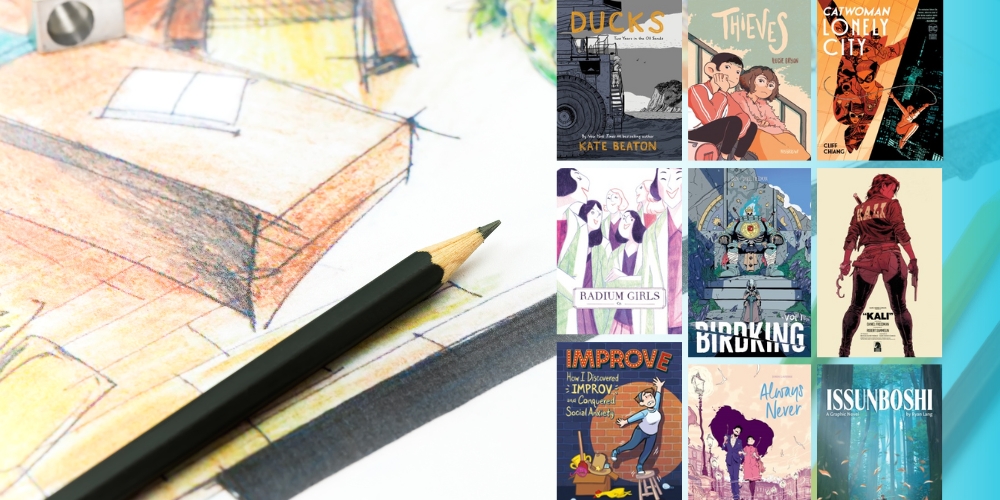 Graphic Novels Are for Everyone
Isn't 'graphic novel' just a fancy name for a comic book? Unfortunately for graphic novels, a few misconceptions surround their literary value. So, let's debunk some myths and shed light on why we recommend graphic novels for all readers.
Graphic novels are precisely that: novel-length literary works that use images in a particular order to tell the story. These works can be fiction, non-fiction, Manga (Japanese-style comics), personal narratives—anything goes! And while graphic novels and comic books tell stories with pictures and words, they are not exactly the same.
Myth #1 Graphic Novels Are Not Real Books
We often hear parents or educators telling their kids or students to choose a real book rather than a comic book or graphic novel. Graphic novels are fun to read, but that's not all. They also help to improve reading, comprehension, and visual literacy skills. And images that support text in a graphic novel or comic format also encourage some readers to read above their reading level and grow their vocabulary. We always recommend graphic novels to reluctant readers or readers with learning differences because they are engaging. Reading for pleasure grows a lifelong love of reading—which is why it's so important to encourage and support young people's book choices.
Myth #2 All Graphic Novels Are About Superheroes
A common opinion about graphic novels is that they are all about superheroes. Of course, some popular graphic novels have superhero characters, but this is based more on the fact that superhero fiction, an exciting and fantastical genre, is often best told through pictures. Instead, when we view graphic novels as a format instead of a genre, we can find them in every genre, such as horror, science fiction, memoir, romance, mystery, and fantasy, to name a few. Imagine a biography of your favourite musician or celebrity told in vibrant colour—or  Shakespeare's plays or Jane Austen's novels? Graphic novels of classic literature are an excellent way for teens and adults to discover some of the most loved and noteworthy literary works of all time.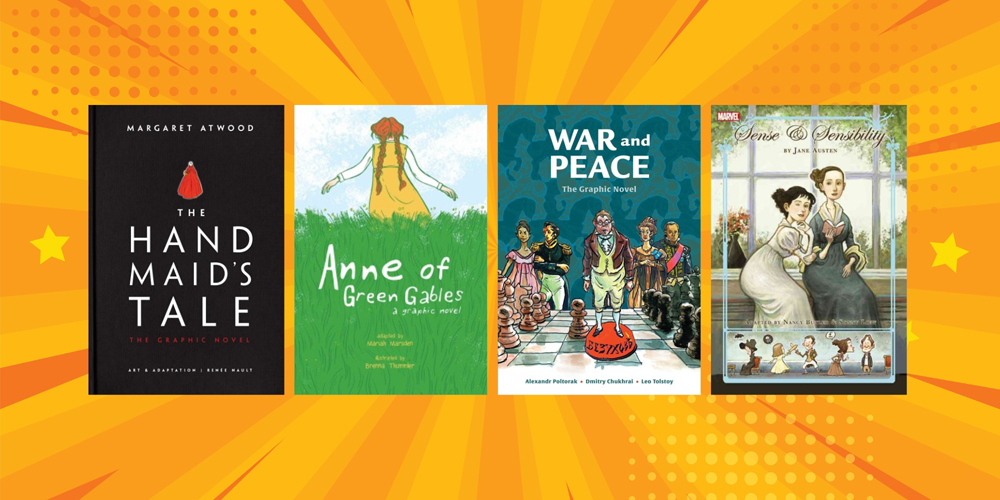 Myth #3 Graphic Novels Are Only for Kids
Since graphic novels pair text with artwork to tell a story, it might seem logical to equate them with children's picture books. Not at all! Many classic literary works—To Kill a Mockingbird by Harper Lee, The Great Gatsby by F. Scott Fitzgerald, and The Handmaid's Tale by Margaret Atwood, for example—have been adapted into graphic novel format. When thinking of graphic novels as a format, it's easy to see that this can include a broad range of content suitable for all ages and reading levels. From award-winning Smile by Raina Telgemeier to Pulitzer Prize winner Maus by Art Spiegelman, there's a graphic novel for everyone!
Try One Today
Have we tickled your curiosity enough to try reading a graphic novel? The possibilities are endless when it comes to style and genre, so let our knowledgeable staff help you find a graphic novel to enjoy. You can ask us at any library location—or try our new Handpicked For You service. You can also get started here with these Staff Picks lists of recommended graphic novels and comic books.
If you want to learn more about graphic novels, please join us on Free Comic Book Day, Saturday, May 6, 2-3.30pm, for an engaging talk on the history and fascinating world of graphic novels led by BPL's resident graphic novel expert and local cartoonist, Chris Howard.