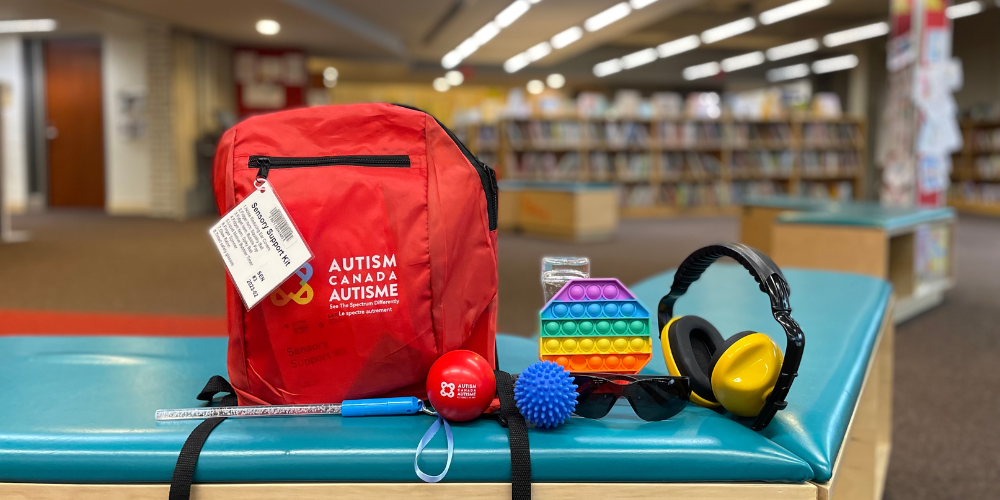 Sensory Kits Now Available in Branches
Sensory kits are not just for home or school anymore! Burlington Public Library is responding to the special needs of our neuro-diverse customers and beginning to offer sensory kits for use in each of our branches. The library collaborated with Autism Canada to create these sensory kits filled with tools customers of any age can borrow and explore inside the library – for free!
What's Included in the Sensory Kits
Each of our sensory kits is filled with a variety of sensory tools, including:
noise cancelling headphones
sunglasses
a fidget spinner
a pop-its
spiky ball and squishy ball
a light-up wand
a lava drip "hourglass"
These tools help all BPL customers make the most of their visit to the library, while celebrating their unique identities. Autism Canada notes, "offering sensory supports to those [with neuro-diverse challenges] when they are experiencing stress can help them avoid a sensory meltdown or a shutdown."
Our kits are designed to provide comfort to neuro-diverse people through self-soothing tactile items that can help reduce anxiety and stress in unfamiliar environments. We hope these kits help people connect with the library environment in a positive way and remind customers that we are open and welcoming to all community members.
How to Borrow a Sensory Kit
Six of our seven branches have one kit available to borrow in-branch. These are not available to take home.
To borrow a sensory kit, customers can come to an information desk with their library card. A staff member will check out the kit to the card for a maximum of three hours. When you are done with the kit, you can return it to the information desk, where it will be organized for the next person. Our staff use sanitizing wipes to make sure the items in the kit are clean.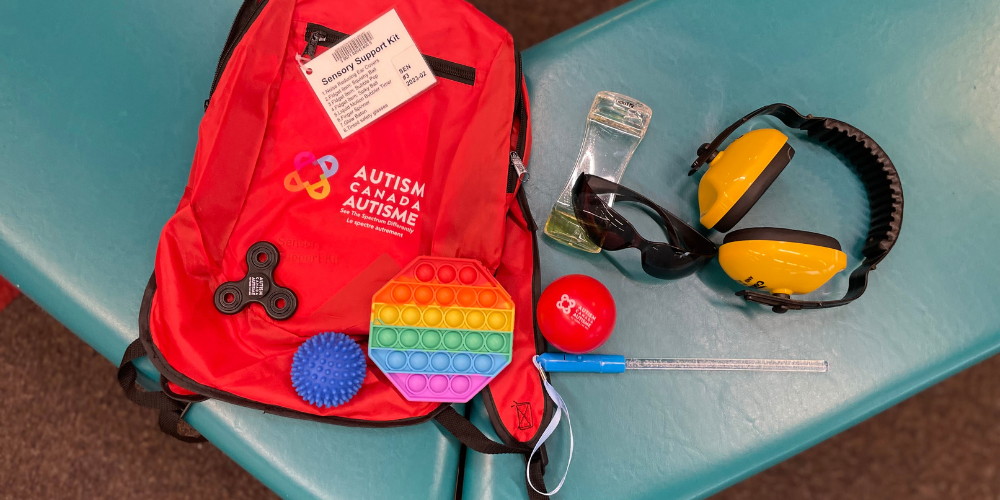 Fostering Inclusion at the Library
As a public library, we aim to meet the needs of all Burlington community members and ensure our spaces are welcoming to all.
The introduction of sensory kits is a small step towards making neuro-diverse community members feel more comfortable in our spaces. We hope continue to grow our collection of sensory-friendly materials as we learn and grow ourselves.