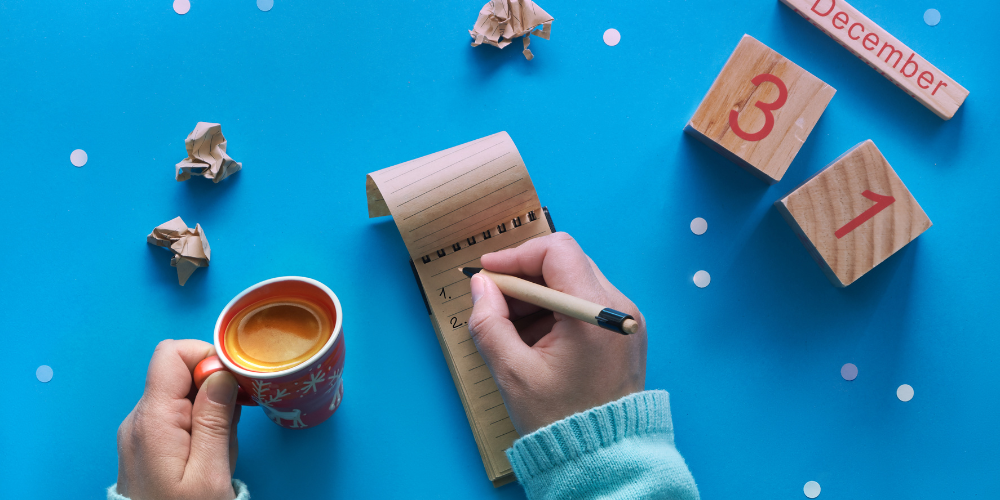 Your 2023 Reading Resolutions
The start of a new year is a chance to pause, reflect, and think about what you want to achieve in the next twelve months. In the spirit of turning over a new leaf, why not try a book-related resolution (or two)? A reading resolution can compliment your other goals for the year ahead—listen to an audiobook to get you hooked on taking daily walks or cut down on your screen time by picking up a book instead of scrolling through your phone before bed!
Whether you're into making resolutions or not, check out our tips to help you incorporate more reading into your life in 2023.
Set Realistic Goals
It's great to be optimistic and ambitious, but resolving to read, say, a book a week if you've usually only read one a month is just setting yourself up for failure. Reflect on how much reading you did in 2022, consider how much time you'll have for reading in 2023, and then make your goal something that's both motivating AND attainable. Or, instead of focusing on the number of books, challenge yourself to cultivate a reading habit by resolving to read a certain number of pages or chapters every day.
The term "TBR" refers to a To-Be-Read list, and this is a popular way for book lovers to plan their reading for the upcoming year. You can use an app or plain old paper and pencil to create a list of every book and author you want to read in the year ahead. It can be a great way to get inspired to read a variety of books you have your sights on. But don't let yourself get caught up in a fad at the expense of fun. If you choose to create a list of books you want to tackle in 2023, make sure it is realistic. And don't beat yourself up if you don't finish every title you start.
Any Format Counts
Graphic novels, audiobooks, poetry, eBooks...there's no need to limit yourself when there are so many options. If you loved comic books as a kid but haven't picked one up in years, give graphic novels a try. Graphic novels for adults combine art with literature to produce something that is often deeply thought-provoking. Or make 2023 the year you try audiobooks—they're a great way incorporate more reading into your life as you can listen while you're driving, exercising, or cooking dinner.
Try Something New
Shake things up and read outside of your comfort zone! if you find yourself falling into a reading rut, set a goal this year to pick books from different genres. Start with our staff-picked lists to find solid options, like romance, mystery, fantasy, or non-fiction. If you're feeling risk-averse, check out this list of short story recommendations from all different genres and just dip your toes into something new!
Read More Diverse Books
One popular reading resolution is to expand your shelf to include more diverse voices. Challenge yourself to read more books by Black and Indigenous authors, books with LGBTQ+ characters, or books by authors with disabilities. Exploring these stories from people with lived experience can challenge your thinking and improve your empathy.
Make It Fun
Stay motivated to reach your reading goals by not taking it too seriously! Here are some ideas for fun ways to read more this year:
Read the alphabet: Start with A and work your way through reading authors or books starting with each letter of the alphabet.
Get your friends involved: Build your to-be-read (TBR) list by asking the readers in your life for their recommendations.
Make a TBR jar: Anytime you hear about a book you want to read, write it on a scrap of paper and toss it in a mason jar, then pick a book from the jar when you're not sure what to read next.
Travel through books: Make a list of all the places you want to visit someday, then pick books set in those places.
Take on the classics: They're (usually) popular for a reason, so consider tackling the books you skipped (or skimmed) in high school.
Have you made any reading resolutions thiis year? Are there any books coming out this year that you're particularly looking forward to? Connect with us on social media at @BurlONLibrary and share your ideas!