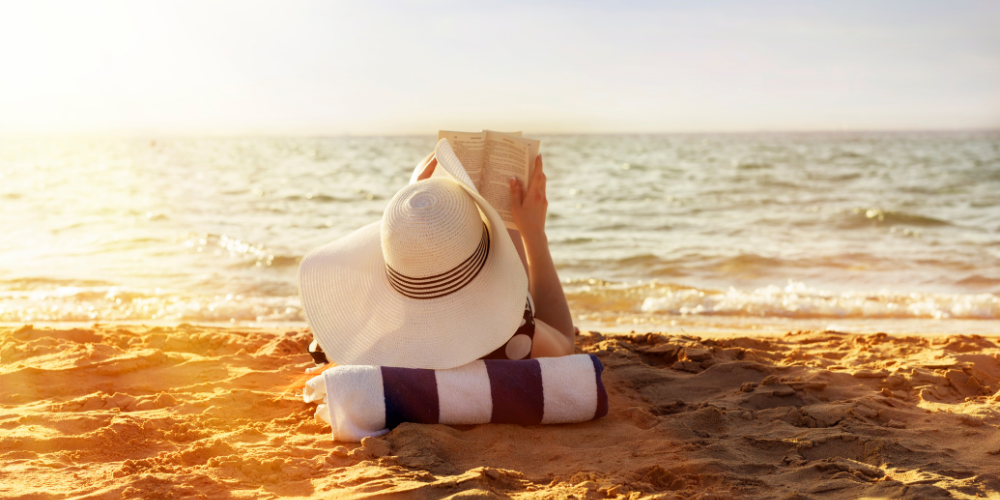 I Know What You Read Last Summer
Do your reading habits change with the season? Many people do. The number of books borrowed from the library ebbs and flows depending on the time of year. We also notice that the types of books people borrow are affected by various factors, including the season, trends, and global events.
Summer reading is often characterized as the season of "beach reads"—books you can flip through without much focus. Burlington's summer reading taste was right on track this year, with top choices reflecting a desire for page-turning thrills, reliable plot lines, and some familiar characters.
Topping our list of most-borrowed adult books was the Big Library Read eBook club featured novel presented by OverDrive/Libby.
The idea behind OverDrive's eBook clubs is to get a wide community of book lovers to share a great reading experience through their local library—and the numbers show it works! A few times each year, members of libraries with an OverDrive/Libby digital collection enjoy limitless borrowing of a selected title for a period. Along with no waitlist, readers may also join a book discussion on social media. Group reads are a fantastic way for local book clubs to access titles and discussion guides their members can use. Check out OverDrive's current Canada-wide group read, Together We Read, from now until September 13—Hotline by Dimitri Nasrallah.
BPL's Most Borrowed Books
Have you checked out the top choices in July and August? Readers borrowed each title at least 150 times, with the top title checked out a whopping 501 times!
Fall Into A Good Book
With summer coming to a close, we've got our sights set on cozy fall reads. What's on your list for the cooler months? Craving an enthralling horror story? Or maybe a spicy fall romance? Check out these fiction titles recommended by CBC Books that will warm you up like a cup of hot apple cider.