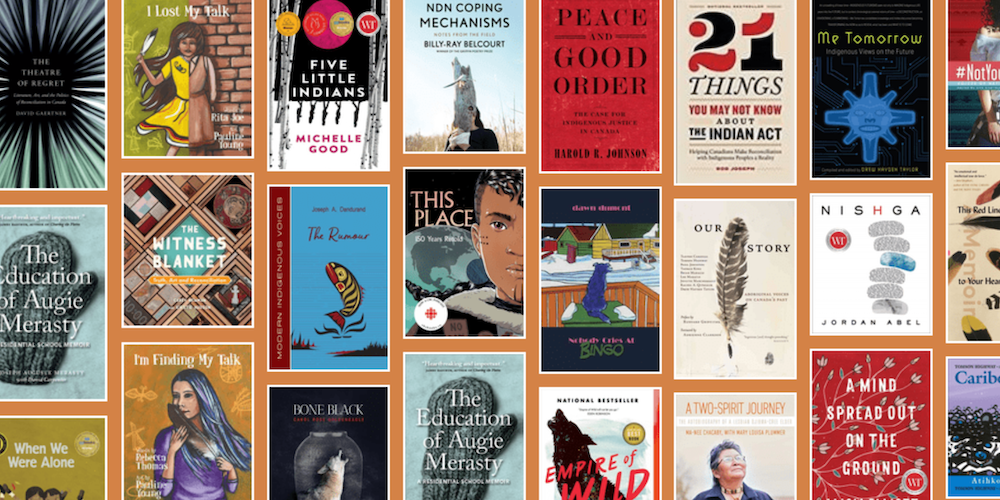 Honouring Orange Shirt Day at BPL
Orange Shirt Day grew out of Phyllis (Jack) Webstad's story of having her new orange shirt taken away on her first day of residential school. Today, it is a national initiative to reflect on the harmful legacy of residential schools and commit to the ongoing process of reconciliation.
Canada's residential school system was part of a purposeful attempt by the government to erase all aspects of First Nations, Inuit and Métis culture. From 1883 to 1997, over 150,000 children were taken from their families, often by force. Abuse within residential schools was widespread, and thousands of children never returned home.
The final report from the Truth & Reconciliation Commission specifically highlights the important role libraries have in educating and raising awareness about residential schools. We at BPL are committed to providing resources and programming to support learning about the legacy of residential schools—and honour the healing journey of survivors and their families.
We invite you to join us in wearing an orange shirt on Saturday, September 30, to affirm that Every Child Matters. We recommend supporting the Orange Shirt Day Society or the Woodland Cultural Centre if you still need a shirt or wish to make a donation.
Truth & Reconciliation Events
Heal the Trauma Within | Tue Sep 26 | 6:30-8:30pm | CENTRAL
There are still seats remaining for this interactive workshop with Haudenosaunee healer Jane Burning. For Indigenous Peoples in Canada, intergenerational trauma has been passed on through generations. Using the Focused Intention Technique (FIT) and guided meditation, Jane will show attendees how to move beyond limiting beliefs, fears, and traumas to start a journey to return to a natural state of joy and happiness. Reserve your spot here.
Orange Shirt Day buttons | Wed Sep 27 – Sat Sep 30
Visit to our MakerSpace on the 3rd floor at Central during open hours and we'll help you make an Every Child Matters button to take home and wear on Orange Shirt Day, or drop by your closest branch to pick up a premade button, while supplies last. We have made a donation to Orange Shirt Society as part of this initiative.
The Origins of Orange Shirt Day | Sat Sep 30 | 2-3:30pm | TANSLEY WOODS
Join us for a special video presentation to mark the 10th year of Orange Shirt Day. In The Origin of Orange Shirt Day, founder Phyllis Webstad tells her story of growing up in an Indigenous community and attending a residential school. Space is limited; register here to secure your spot.
Burlington Public Library is located on the Treaty Lands and Territory of the Mississaugas of the Credit First Nation.
Recommended books, movies & more: