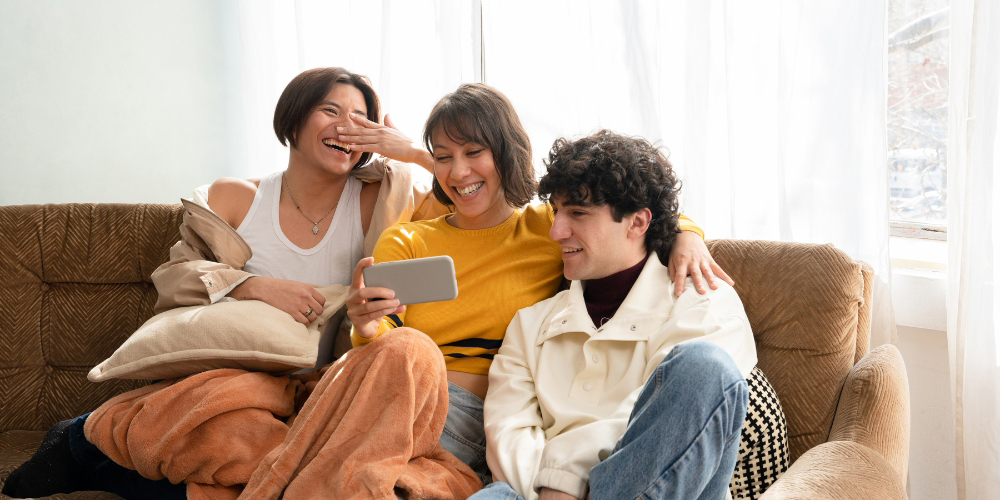 World-Class Speakers at Your Fingertips
Burlington readers, take note! We've just launched a new digital resource—Library Speakers Consortium—that always gives you the best seat in the house at speaker events featuring world-renowned authors.
Library Speakers Consortium (LSC) is a partnership of libraries working together to bring their communities bestselling author and thought leader events. And Burlington Public Library is thrilled to be one of the first of four Canadian libraries to offer this exciting resource to our members.
Each month, LSC offers 2-3 live online events with bestselling authors across a variety of genres. During each moderated event, authors answer questions submitted by viewers. If you miss a live event—no worries! Each live event is recorded so you can watch a backlog of author talks through our LSC site.
Registering for a talk is simple. You can find Library Speakers Consortium under Learning & Research in the RESOURCES section of the library's website. Select the event you would like to attend and click "Register." Next, enter your name and email address on the online registration form. Select "Register" again—and you're done! We will also share some featured LSC events in our events calendar and program e-newsletter.
On the date of the event, you will receive a link to login to the live event. Events are online only, no telephone access is available.
The BPL community can look forward to library-hosted events, both online and in person throughout 2023.
Look Who's Appearing Soon
Check out these upcoming live events:
April 4th: Kate Beaton - Winner of Canada Reads 2023 and bestselling author of Hark! A Vagrant! And Ducks: Two Years in the Oil Sands.
April 27th: William Kent Krueger - bestselling author of This Tender Land and the Cork O'Connor Mysteries
May 3rd: Britt Hawthorne – Bestselling author and a nationally recognized Anti-Racist and Anti-bias educator, speaker, and advocate
June 28th: Tananarive Due – Award winning and bestselling author of over 16 books and contributor to Black Panther: Tales of Wakanda
And, there are so many past events you can still enjoy at your leisure.
The Library Speakers Consortium online events are an excellent way to experience thoughts and insights from some of the amazing bestselling authors we offer on our shelves. Be sure to browse the backlog of events and put some of the upcoming events into your calendar to experience live!