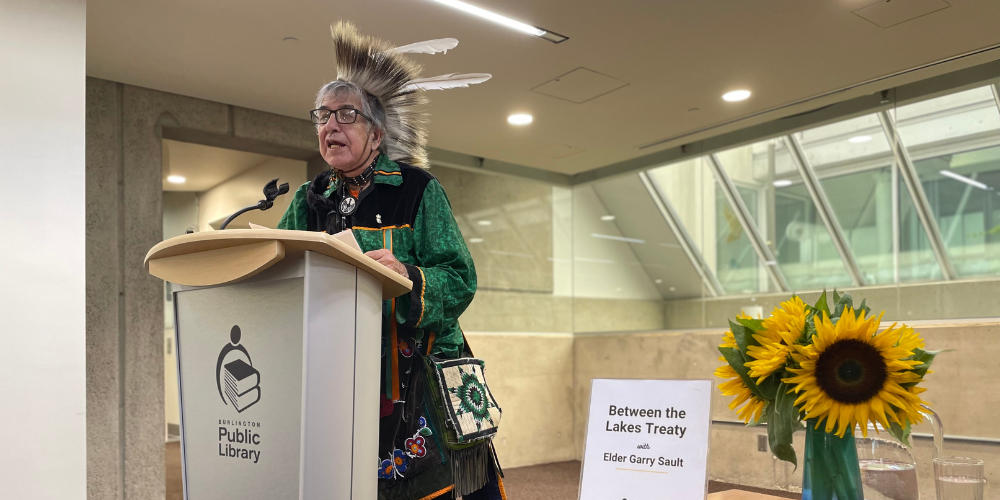 Elder Garry Sault Speaks at BPL
Last night, Burlington Public Library welcomed renowned Elder Garry Sault for a presentation as part of Heritage Week. The event, called Between the Lakes Treaty, was sold out with an audience of 100 attendees.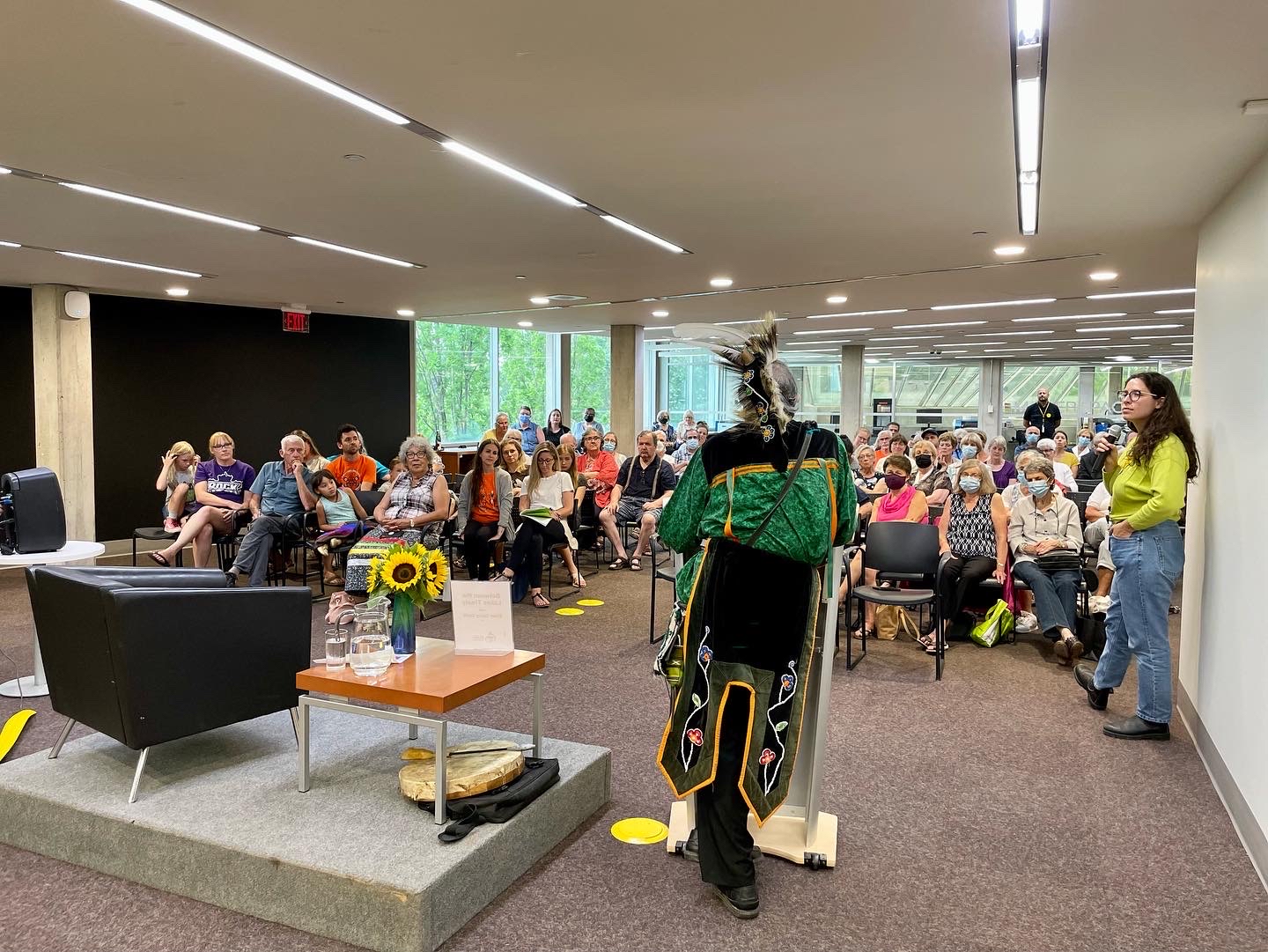 Elder Sault began his talk with a moving song in Anishinabemowin called The Prophecy Song. He drummed and sang with a powerful voice, and translated parts of the lyrics:
"Come, let's go over there. Before we go to sleep and forget. For the fire has been lit and the doorway is open. The doorway to understanding."
An opportunity for reflection
The words set the tone for an evening focused on learning about the injustice inflicted upon Indigenous people during colonization, and the opportunity to right those wrongs.
Elder Sault described how, as a child, he learned to read comic books with his brothers at a young age. When he went to kindergarten, his teacher recognized his advanced reading skill and suggested he get a library card. He recounted how he was surprised and disappointed that he could not find his people's history in books. Elder Sault is Ojibway from Mississaugas of the Credit First Nation. His history was missing and misrepresented in the public record.
Continue seeking the truth
Elder Sault educated the audience about the history of treaties in our area, and the steps that are underway (albeit slowly) to repair the damage. "When the Crown gets its honour back, we will have true truth and reconciliation," he said.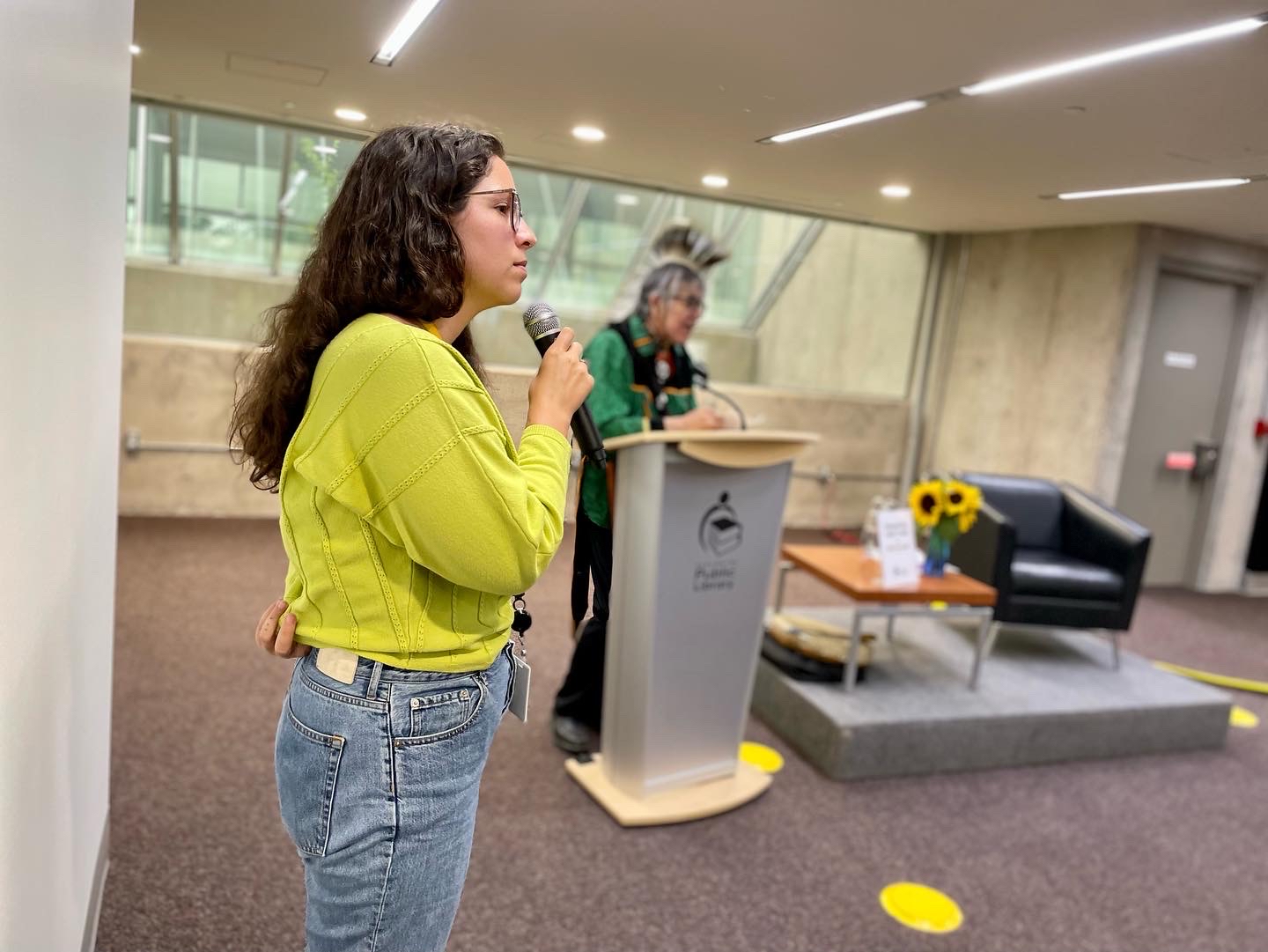 The evening finished with several questions from the audience. Elder Sault answered them carefully and encouraged everyone to continue learning about Indigenous history by exploring colonial records and treaties with fresh eyes.
Find Resources at BPL
Burlington Public Library has a collection of book lists on Indigenous issues. Topics range from treaty to residential schools to books by Indigenous authors.