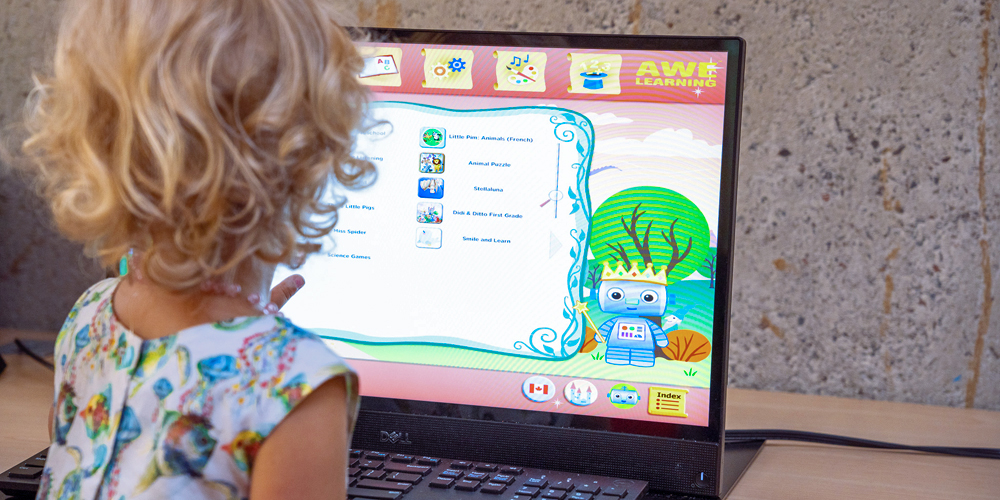 Five Things to Do at the Library That Aren't Reading
We sure do love when you come to the library to enjoy books! But there is plenty to do at our branches beyond reading. Try one (or more!) of these five family-friendly library activities on your next visit.
Scavenge for Pictures!
Who doesn't love a good scavenger hunt? We always have a scavenger hunt available at each of our branches. We update the activity every two weeks to keep things fresh and feature fun images like book characters, wildlife, and holiday items. Most scavenger hunts start in the children's area with clues scattered throughout the branch for a sleuthing adventure! If you can't find a tracking sheet, ask a friendly staff member to point you in the right direction.
Unleash Your Inner Artist
Colouring is fun for all ages. We keep crayons and themed colouring sheets at all our branches. Grab a seat at one of our tables and begin your masterpiece. Your neighbourhood branch might also have a bulletin board where you can display your creations—so pin your completed artwork and admire it on your next visit!
Game On!
It's always more fun to play with someone else's toys. Each of our branches has a few unique features to keep young visitors occupied.
Central Branch
Check out our climber, complete with a speedy slide. You can play with large building blocks and a train set and do puzzles too!
Aldershot Branch
Aldershot Branch is one of our smaller locations, but it still has room for a few toys! Check out our building blocks, puzzles, and bead maze on your next visit.
Alton Branch
Stay for a while! Alton Branch has a mesmerizing interactive light box on the wall and a light table, a train set, puzzles for tots, and bead mazes.
Brant Hills Branch
Brant Hills has various board games for kids and adults, plus nice large tables to play at! And we have a play kitchen and a "create-your-own poem" set made from building blocks for the younger set.
New Appleby Branch
The snug children's area at New Appleby Branch has just enough room to get creative with colouring sheets you can put up on our bulletin board or take home.
Tansley Woods Branch
Colour a beautiful picture to display at home!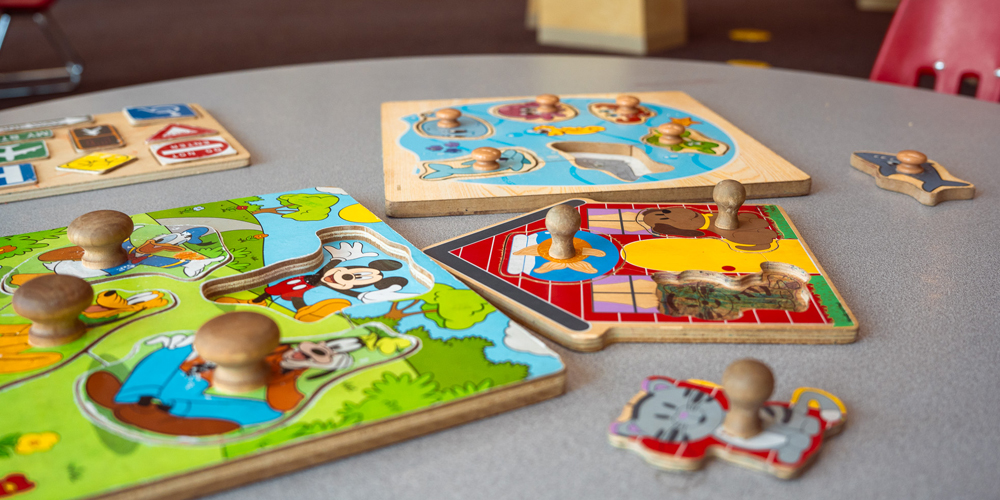 Computer Fun and Learning
Our branches have special computers preloaded with interactive and educational games for young children. Start by choosing a game using the touch screen, then experience animated stories, digital art apps, matching games, and more. These stations were created with early digital literacy in mind.
Stock up on Seeds
In the spring, each of our branches offers a Seed Library where you can pick up packets of free seeds to grow in your garden. This feature is available year-round at Central Branch, where we offer windowsill-friendly seeds outside the peak growing season. Visit our Seed Library as a family and select some seeds to take home and grow. While you're at it, borrow a book on gardening so your tiny plants have the best chance at survival.
We know we said this list was all about non-reading activities, but we can't help but remind you of all the exciting things you can do with a book in hand. Once you've busted boredom with a trip to your local branch, take home a few titles to keep your family occupied until your next visit.
We hope to see you soon!