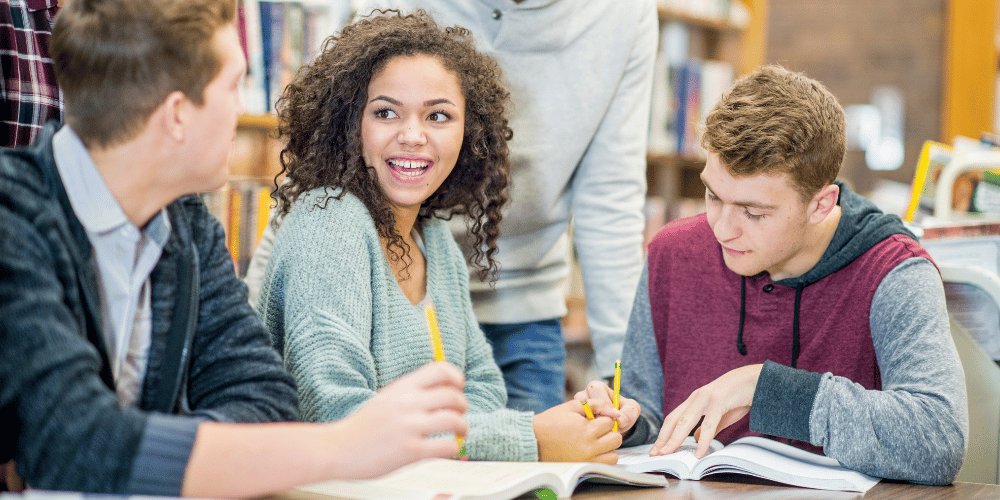 Exam Cram Is Back At Burlington Public Library
Yes, it is that time of year again! High school students are gearing up for exams. After a few unusual years of virtual and hybrid learning, many students are preparing for their first in-person exams, and we are here to support them.
Students are always welcome at our branches, but we have added a few special features to make studying a bit sweeter.
Study, Break, Repeat
Exam Cram will run from Friday January 20th to Monday January 30th. Staff will be visiting students to hand out treats, and we will have a brain break station at each location where students can take a pause from studying and do a quiet activity.
Individual and group study spaces are available at all branches. We are also adding extra seating in our programming rooms and open spaces. If you need help finding a study spot, please ask a staff member. Our spaces are likely to be a bit busier and noisier than usual on these dates, and we appreciate everyone's cooperation with this.
Destress With A Puppy Break
St. John Ambulance therapy dogs be visiting our branches to help students minimize stress. These visits will take place in program rooms.
No need to register or call ahead—just drop in.
Online Study Help
You can get FREE, virtual study help with your library card. Our Brainfuse HelpNow service offers live, virtual tutoring, as well as video tutorials, group study aids, essay review and more. You can use your library card number and PIN to login and create an account.