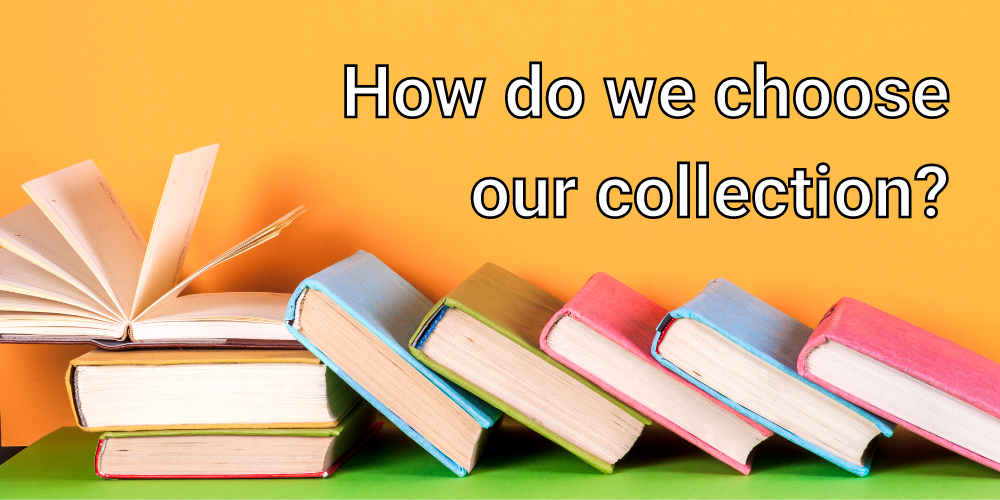 How Do We Choose Our Collection?
Have you ever wondered how the library selects its material? It's a comprehensive process that considers many different factors. We purchase thousands of items each year from digital books to DVDs to reference texts. And we want to make sure our choices reflect the needs and interests of BPL customers!
The selection of print and digital material for the library is the responsibility of our Digital Resources and Collections Librarian. It's a big job, but luckily it has perks like having the inside scoop on the newest books and trending authors.
So, what does our librarian look at when deciding if a title should be purchased for the collection? Here are just a few things:
Community interest
There are some subjects that are of particular interest to Burlington community members. These interests even vary from branch to branch. One thing our Digital Resources and Collections team considers is the popularity of fiction genres and non-fiction subjects. Most branches consistently love their mystery fiction, followed by domestic, historical, and romance fiction. Psychology and cooking are among the top non-fiction subjects!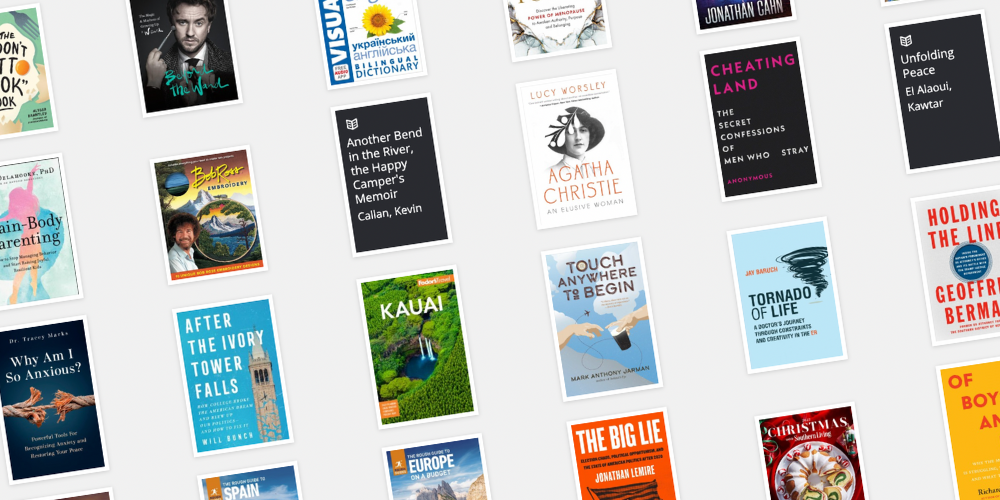 Popular authors
You might have heard of James Patterson, Nora Roberts, David Baldacci, Colleen Hoover, Taylor Jenkin Reid and Lee Child. These notable authors are always Hot Picks at BPL. It's often hard to keep a copy of their book on the shelves, even if it's a backlist title! We also keep an eye out for emerging authors.
Favourable reviews, awards and bestseller lists
Titles and authors that receive glowing reviews in publications like the New York Times, Quill and Quire, Publisher's Weekly, or School Library Journal will find their way onto our shelves. Nominees and winners for literary awards such as the Booker Prize, Scotiabank Giller Prize, Hugo Award, and Governor General's award are also a priority. And we often look to bestseller lists like New York Times, Globe and Mail and Toronto Star when deciding whether to purchase a title.
Collection needs
Sometimes we will identify a gap in our collection, whether it be a hole in a series, or a lack of information on a particular topic or subject. If this happens, we do some research into the topic to find out if any material has been published on that subject recently, and whether it has been reviewed yet. We want our collection to support both learning and entertainment.
Patron requests
We value input from our users, and track borrowing data to inform our purchases. We also welcome title requests from our customers. These requests are considered based on a number of criteria like interest to the broader community, the age of publication, the notability of the author, and cost.  
For a comprehensive list of the criteria we use in material selection we encourage you to check out our Collection Development Policy.
A diverse range of viewpoints
In all collection decision making, Burlington Public library strives to include a diverse range of viewpoints to foster lifelong learning. We do not exclude material based on criteria such as race, ethnicity, creed, age, or sex. As a library, we value intellectual freedom and provide access to a variety of opinions. We pride ourselves on having something for everyone and encourage our users to explore the depths of our collection. So start browsing!