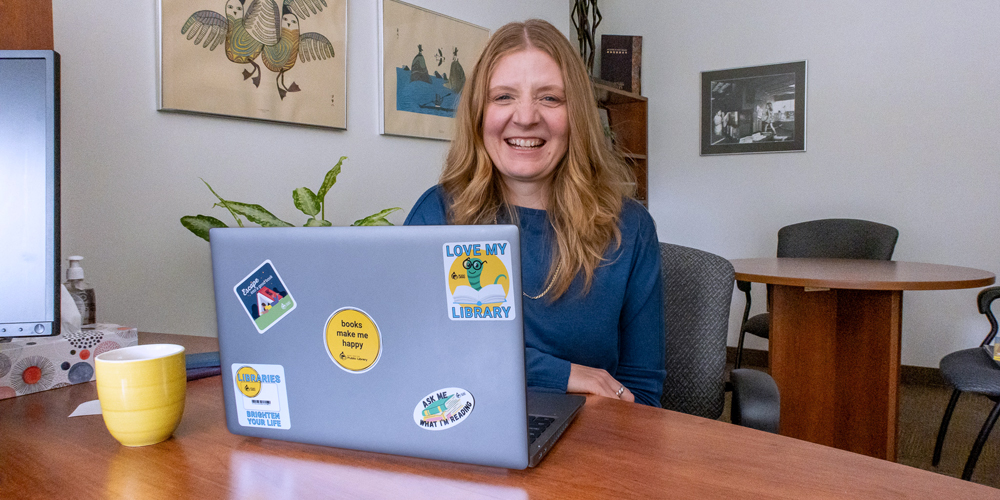 The CEO's Corner - Fall 2023
The season has certainly changed! With a chill in the air, I'm spending more time curled up with a good book and reflecting on the value Burlington Public Library brings to the community as a source of warmth and comfort—both figuratively and literally.
Community Connections
This fall, renovations began on the former Robert Bateman High School building, which is being converted into a community hub that will house our new New Appleby Branch. We are excited to be able to expand our programming and services within this larger location. As this project shifts from idea to reality, we are seeking community input on how the library space will be used.
In September, BPL attended the City of Burlington's Food for Feedback Event and the Appleby Line Street Festival to speak with community members about the project. It was wonderful to talk with you about how you use your public library and your dreams for this new location.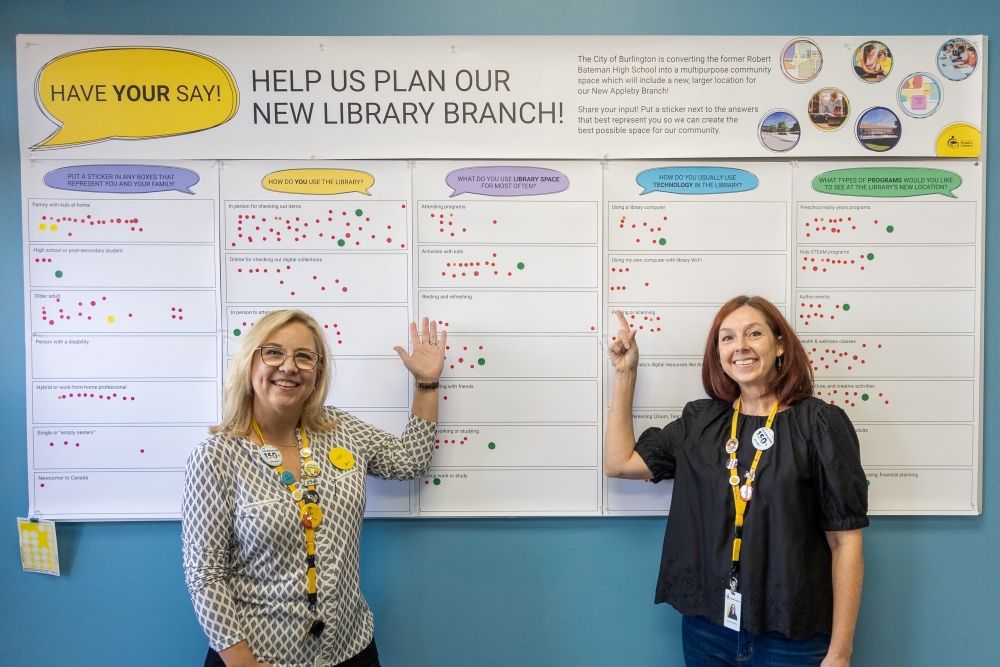 For the month of October, we have installed self-guided engagement boards at New Appleby Branch and Central Branch to get input from library customers about how they use library space, technology, programs, and more.
We will summarize your input from these fall activities to help plan the in-person engagement that will take place this winter. The Library is all about community. With your input, we can ensure that our new expanded location serves your needs and those of your neighbours, now and for generations to come.
Overdue: The Case for Libraries
Earlier this month, Overdue: The Case for Canada's Public Libraries was released by the Canadian Urban Institute (CUI). The Canadian Urban Libraries Council has been working with the Canadian Urban Institute on this report for the last several years.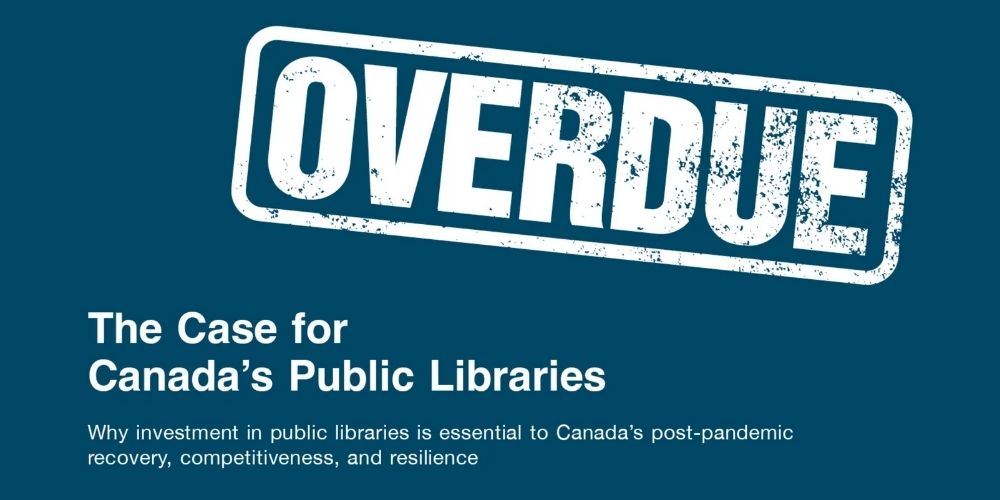 The report's findings show that libraries provide critical support for culture, health, reconciliation, belonging, democracy, and access to knowledge. Canada's public libraries are quietly fulfilling these needs—core government mandates at local, provincial, and federal levels. The CUI's research sheds light on the crucial role Canada's public libraries play in enabling governments to meet their obligations and strengthen the common good.
In addition to being vital to our local communities, Canada's public libraries are a national network of critical social infrastructure.
The funding of public libraries varies greatly across the country. In Burlington, we are fortunate to receive strong support from our local government, which funds 97 percent of our operating costs on a per capita model. We are proud to nearly quadruple the value of that economic investment each year.
While libraries generate a high rate of return on investment, Canada's per capita investment in library infrastructure lags behind other countries. Funding for libraries at all levels of government needs to grow and diversify to sustain the role our organizations have evolved to fill. Libraries provide essential community support. We are the country's largest network of knowledge and service providers, and we need the right tools and resources to meet the challenges of this post-pandemic century.
The Overdue report is a chance for public libraries to ignite new conversations about operational pressures, the longevity of our critical infrastructure, and the need to formalize sustainable investment streams that recognize our expanding role.
I encourage you to read the full report and advocate for your local library.
Ontario Public Library Week
The release of the Overdue report is timely since we celebrate Canadian Library Month in October and Ontario Public Library Week from October 16 to 20. I'm marking the occasion by starting my next read, The Librarianist, a novel about a retired librarian discovering the extraordinary in an ordinary life.
This year's Ontario Public Library Week theme is "Libraries for Life." At BPL, we strive to help everyone make the most of their library at all stages of life. We are honoured to do the work that we do. Check out a few of our favourite things about serving you and our community! Our BPL staff make me proud and grateful every day, and I hope you'll join me in thanking them for the warmth, comfort, and joy they share with our customers daily.
Lita