Serendipity describes the "luck that takes the form of finding valuable or pleasant things that are not looked for," according to the Britannica Dictionary. And serendipity is alive and well at the library! There is something magical about stumbling upon the right book at the right time. This act of serendipity is genuinely memorable for readers who have experienced the happy accident of finding a 'hidden gem' on a library bookshelf.
Of course, book lovers can virtually browse our collection through the online catalogue. Still, that particular journey of discovery is more similar to taking the highway to your reading destination than the back roads. The catalogue offers a convenient and predictable excursion—you see what you can borrow at some time from some location. But a trip through your local branch's shelves offers what you can borrow today from here—lending an intimate immediacy of time and place for the adventurous reader.
And there are the sensory pleasures. Walking down rows of mismatched volumes presents a visual feast, inviting you to pause and linger. And when tempted, to pluck a particularly intriguing find off the shelf to read the book's synopsis or rifle through its pages—oversized, crisp, and glossy or much-loved and cottony soft. A tactile treat!
There is delight in the discovery for any library visitor browsing our seemingly endless array of books and other treasures. And, while browsing our shelves can bring unexpected finds, there is the added joy in taking respite from our busy lives to be present in the moment in a relaxing and welcoming communal space.
A visit to your local library can be a simple and satisfying form of self-care. What a great way to spend an afternoon after a hectic workweek. Get cozy in a quiet nook and settle in for an extended exploration of your shelf finds.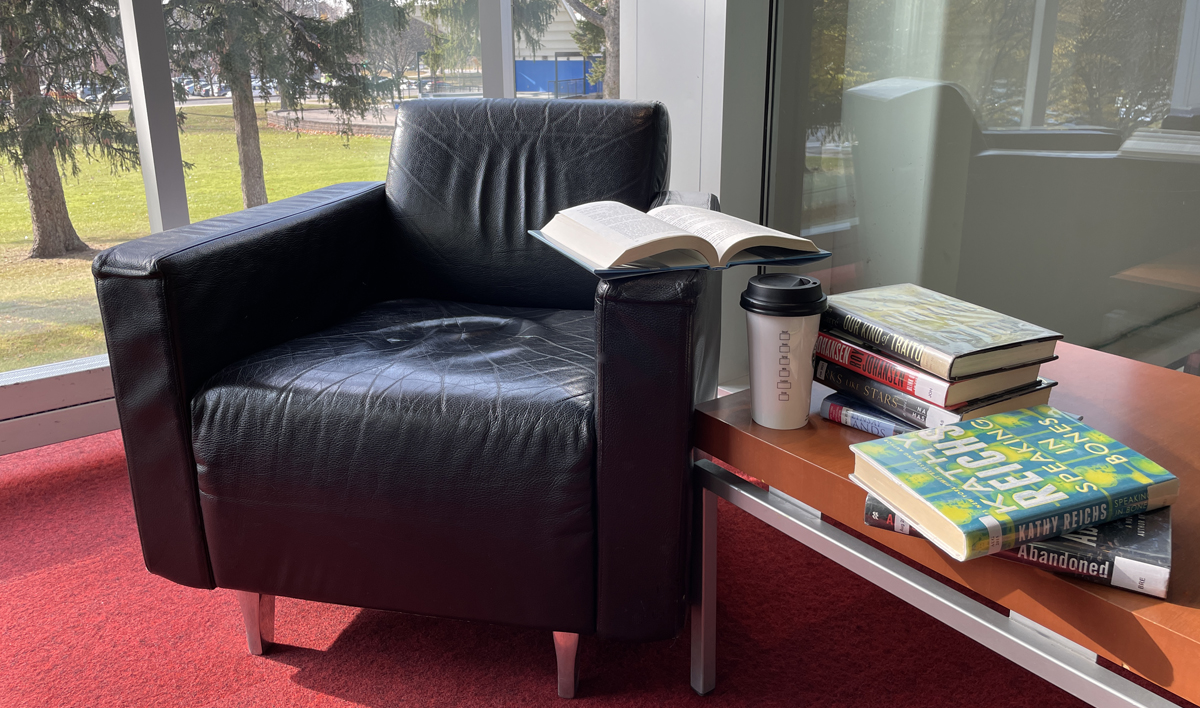 And remember that the library has so much more to offer than books! You may be more in the mood to snuggle up and watch a movie. So, browse our wide selection of DVDs and find your new favourite. Or check out our video games, CDs, and puzzles for leisure enjoyment. The possibilities are endless! Who knows what you might discover when you come in with an open mind? Maybe you'll come across rare, out-of-print material or stumble upon a program you can join. Or perhaps you will meet like-minded people to bond with or learn about a new community service.
Burlington Public Library is truly an enchanting place. We've got you covered if you seek calm and quiet personal space. We're the right place to be if you want community and belonging. The library is a place for exploring, browsing, escaping, and expanding your mind. We can't wait to see you!