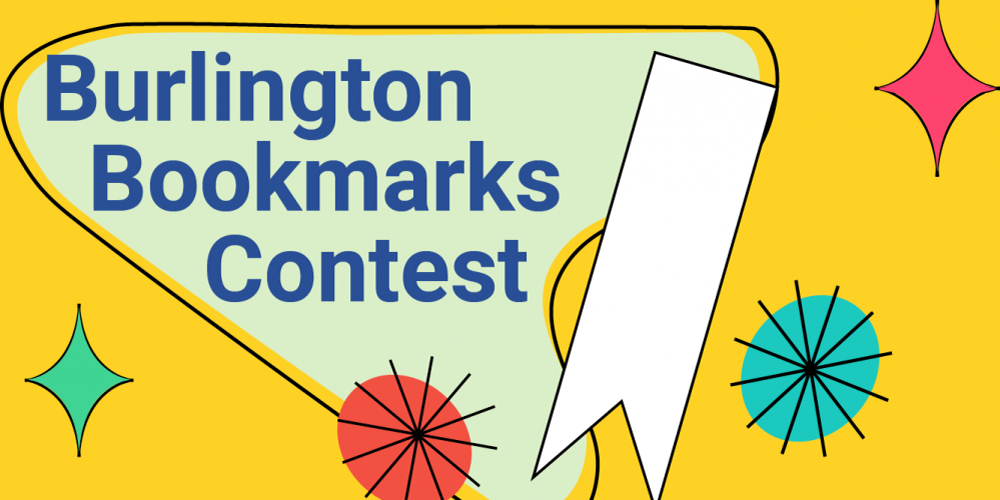 2023 Bookmark Contest Winners
Drumroll please.....we are thrilled to announce the results of our annual bookmark contest! After tallying up the 1000+ votes cast online, the 2023 winners are:
Rori C. (5 and under)
Samreen K. (6 - 12)
Shannon B. (13 - 17)
Hayley E. (18+)
This year, we asked for a design inspired by your favourite book, and the 278 entries we received were as creative and diverse as the books on our shelves. Narrowing the entries down to just 4 per age category for voting was a challenge, but we hope you agree that the winning designs showcase the imagination and talent of our Burlington community.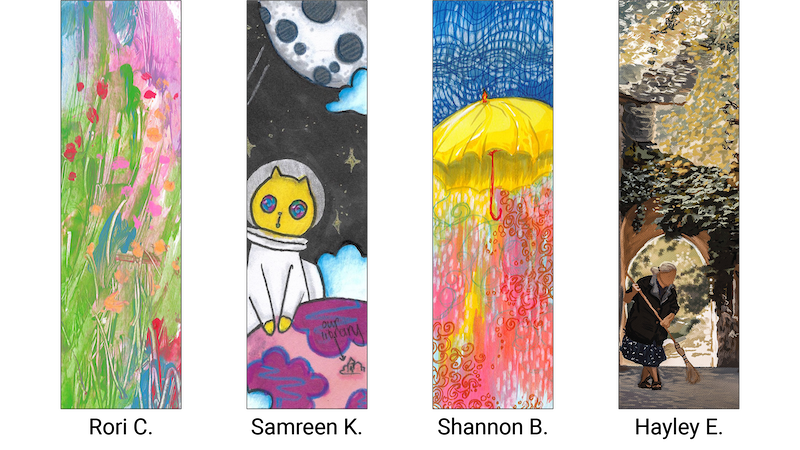 Congratulations to our 4 winners, and a big thank you to everyone who submitted a design and to everyone who voted. These awesome designs are in the process of being professionally printed, and will be distributed to all of our branches for customers to enjoy in their next great read. Keep an eye out for them during your next BPL visit!