Apr 19, 2023
Library News
Get Ready to Get Writing
Do you have a story to tell? Then, get ready to share your talents with us! Burlington Public Library's annual writing contest runs May 1 to 31, and it's open to everyone, from ages 10 to adult, who lives, works, or attends school in Burlington.
We start accepting submissions of your unpublished and original short stories, poems, and comics on May 1. Entries must be received by midnight on Wednesday, May 31, to be eligible for judging.
The Fine Print
Here are a few important things to keep in mind while you are crafting your work:
Short Story: Maximum 1,500 words; no images.
Poem: Maximum 25 lines; no images.
Comic: Maximum 8 pages, 8-1/2" x 11". We'll accept computer-generated images if they are original works (no clip art).
You can write about anything you want this year—there is no story theme. And, for those multi-talented storytellers, you can enter one item in each category—story, poem, comic—so send us the best of your best!
Submissions will be grouped by age: 10-12, 13-17, and 18 and older, with a winner selected in each age group for each category, so nine contest winners in total. This year, the contest judges are a team of eager and avid readers (who are also library professionals!).
You can find more Write Here. Write Now. information on the library website starting May 1.
Ready… Set… Write!
Check out these gems in our collection about writing and creativity, along with other suggested titles in this list of Books About Writing.
Zen in the Art of Writing by Ray Bradbury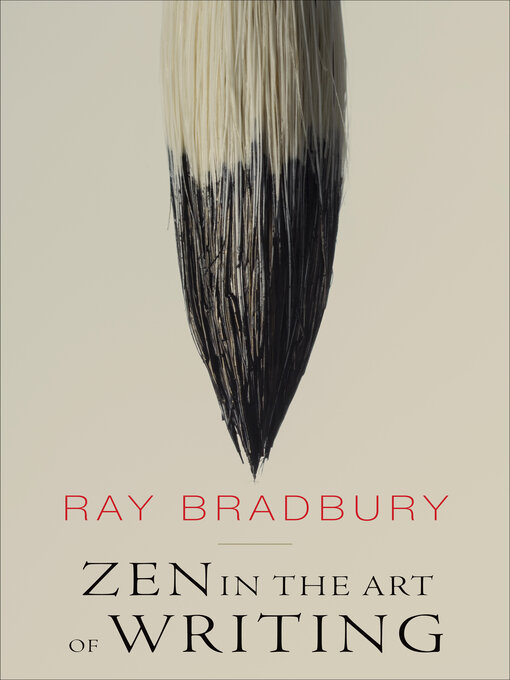 The celebrated author of Fahrenheit 451 and The Martian Chronicles offers inspiration and insight on finding one's muse and channelling it onto the page. If you've tried writing before and found yourself losing the thread over and over again, your excitement ebbing away as the difficulty mounted, Bradbury's collected wisdom will keep your inspiration levels high.
Borrow Zen in the Art of Writing
Light the Dark: Writers on Creativity, Inspiration, and the Artistic Process by Joe Fassler (Editor)
What inspires you? That's the simple, but profound question more than forty renowned authors answer A collection of anecdotes and advice from some of the world's most important authors. Each writer shares a favorite passage of theirs, then explains how it changed their life and approach to the craft.
Borrow Light the Dark
On Writing: A Memoir of the Craft by Stephen King
Part memoir, part guidebook, Stephen King's classic will appeal even to those who avoid King's renowned horror-packed tales. In this book, King offers a revealing and practical view of the writer's craft, comprising the basic tools of the trade every writer must have, and discusses how he came to be the writer we know today.
Borrow On Writing
Steal Like An Artist by Austin Kleon
Forget the old cliché about writing what you know: Instead, write the book you want to read, make the movie you want to watch. An his inspiring guide to creativity in the digital age, Kleon shares ten transformative principles that will help you discover your artistic side and build a more creative life. And Kleon's follow-up books, Show Your Work! and Keep Going help keep your creative juices flowing!
Borrow Steal Like An Artist
The Elements of Style by William Strunk Jr. & E.B. White
This small volume is the indispensable "little black dress" for writers. This classic manual has conveyed the principles of English style to millions of readers since Strunk wrote it for his own use while teaching English at Cornell University in 1919. E.B. White, a former student of Strunk's and a lauded writer himself, edited two later editions of this popular book. The secret to its success lies in its time-tested advice on improving writing skills and promoting a style marked by simplicity, orderliness, and sincerity.
Borrow The Elements of Style