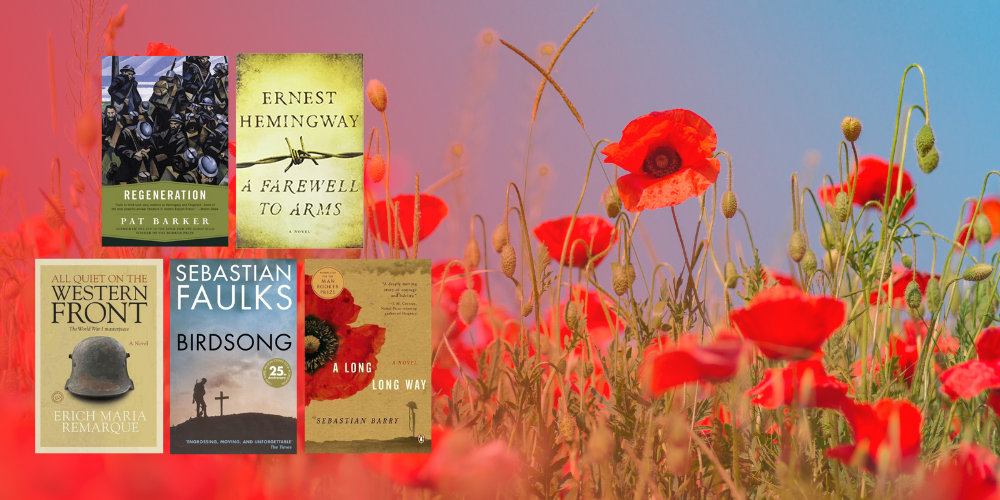 Stories From the Trenches
Every November, we take a beat out of our busy lives to reflect on the devastating impact of war. While the Armistice of 1918, which marked the final ceasefire of the First World War, is the catalyst of this consideration, Remembrance Day continues to symbolize humankind's ongoing struggle for world peace.
Over the past century, wars may have raged far from Canadian soil, but battlegrounds have nonetheless entered our homes in countless ways. Whether it was a grandparent lost 'somewhere in France,' a friend who didn't return from Cyprus, or a spouse or sibling living with conflict-related wounds today, war is an intimate acquaintance for some. For others, we encounter news and images daily from combat zones worldwide. None of us are untouched by war. So, we have much to think about when we pause at 11 a.m. on November 11th.
Through a literary lens, we pay tribute to those who served on the Front during one of the deadliest conflicts in history—whose voices are heard and whose stories are told through compelling works of fiction.
The First World War in Literature
A curated selection of novels exploring life and death in the trenches.
More Remembrance in Print & Film
Along with war fiction, in the library's book collection you can find everything from firsthand accounts and scholarly works spanning battlefronts to the home front. We also have picture books and chapter books to help younger readers understand the complex topics of war and conflict. You can access the digital streaming platform, Kanopy, for free with your library card—it offers a broad selection of feature films, documentaries, and lectures on historical and modern warfare.
Lest We Forget on November 11
If you plan to visit the library on Friday, November 11, please be aware that all library services pause for two minutes of silence at 11 a.m. to remember the people of our nation's armed services who have died in the line of duty since World War I. We ask that you turn off or mute electronic devices before and during the observance, and thank you kindly for your cooperation.
Related Booklists
Epic Invasion: D-Day & Op Overlord Reads