Nov 1, 2022
Check it Out
Stories From the Trenches
Every November, we take a beat out of our busy lives to reflect on the devastating impact of war. While the Armistice of 1918, which marked the final ceasefire of the First World War, is the catalyst of this consideration, Remembrance Day continues to symbolize humankind's ongoing struggle for world peace.
Over the past century, wars may have raged far from Canadian soil, but battlegrounds have nonetheless entered our homes in countless ways. Whether it was a grandparent lost 'somewhere in France,' a friend who didn't return from Cyprus, or a spouse or sibling living with conflict-related wounds today, war is an intimate acquaintance for some. For others, we encounter news and images daily from combat zones worldwide. None of us are untouched by war. So, we have much to think about when we pause at 11 a.m. on November 11th.
Through a literary lens, we pay tribute to those who served on the Front during one of the deadliest conflicts in history—whose voices are heard and whose stories are told through compelling works of fiction.
The First World War in Literature
A curated selection of novels exploring life and death in the trenches.
Regeneration by Pat Barker
In 1917, decorated British officer and poet Siegfried Sassoon wrote a declaration condemning the war. Instead of a court-martial, he was sent to a hospital for other "shell-shocked" officers where he was treated by Dr. William Rivers, noted anthropologist and psychiatrist. Sassoon's complete sanity disturbs Dr. Rivers to such a point that he questions his own role in "curing" his patients only to send them back to the slaughter of the war in France. This fictional account based on true events is the first novel in the series that also includes The Eye in the Door and The Ghost Road.
Borrow Regeneration
A Long Long Way by Sebastian Barry
In 1914, young Willie Dunne leaves behind Dublin and all he loves to enlist in the Allied forces and face the Germans on the Western Front. Once there, he encounters a horror of violence and gore he could not have imagined, sustaining his spirit with letters from home and the camaraderie of the Irish boys who fight and die by his side. Dimly aware of the political tensions that have grown in Ireland in his absence, Willie returns on leave to find a world split and ravaged by forces closer to home. Despite the comfort he finds with his family, he knows he must rejoin his regiment and fight until the end.
Borrow A Long Long Way
Birdsong by Sebastian Faulks
In the travails of Stephen Wraysford, a British officer trapped in the troglodytic netherworld of the Great War's western front, readers will discover a convincingly rounded character whom the fates nearly grind into a nullity. But in Wraysford's being, despite the bestial filth of trenches, tunnels, and random death, an ember of self-preservation resists annihilation. As typical of the "lost generation" of Britain where this novel was a best-seller, the Wraysford antihero realistically conveys what a waste—in lives and psyches—the trench experience was.
Borrow Birdsong
The Wars by Timothy Findley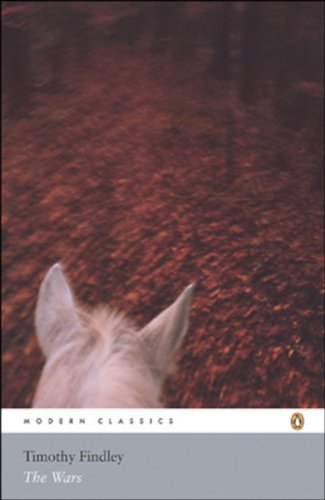 Robert Ross, a sensitive nineteen-year-old Canadian officer, went to war—The War to End All Wars. He found himself in the nightmare world of trench warfare, of mud and smoke, of chlorine gas and rotting corpses. In this world gone mad, Robert Ross performed a last desperate act to declare his commitment to life in the midst of death.
Borrow The Wars
Generals Die in Bed by Charles Yale Harrison
All war is hell—but for troops serving in World War I, it was the bloodiest trench warfare ever known. Generals Die in Bed is a fictional first-hand account of one young man catapulted from new recruit to walking wounded on the Western Front. From day one, he is surrounded by mud and fear. Close combat is worse: sudden frenzied scrambles with German soldiers, and bayonets that don't come out smoothly from their victims. Regular rotation takes them away from the front, and the weary combatants scramble for whatever will help them forget they'll have to go back. This harrowing spiral continues until an ill-fated hill charge.
Borrow Generals Die in Bed
A Farewell to Arms by Ernest Hemingway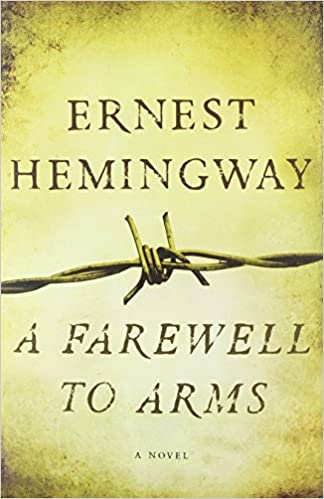 Set in the waning days of the First World War, A Farewell to Arms is the epic love story of American ambulance driver Frederic Henry and British V.A. D. Catherine Barkley, drawn together yet torn apart by the tides of war. Drawing on his own experiences during this time, A Farewell to Arms is one of Ernest Hemingway's best known and loved literary works.
Borrow A Farewell to Arms
War Horse by Michael Morpurgo
In 1914, Joey, a beautiful bay-red foal with a distinctive cross on his nose, is sold to the army and thrown into the midst of the war on the Western Front. With his officer, he charges toward the enemy, witnessing the horror of the battles in France. But even in the desolation of the trenches, Joey's courage touches the soldiers around him and he is able to find warmth and hope. Written in the animal's 'voice,' this story offers a unique perspective of the harrowing and poorly-led battles of the First World War.
Borrow War Horse
All Quiet on the Western Front by Erich Maria Remarque
This is the testament of Paul Baumer, who enlists with his classmates in the German army during World War I. They become soldiers with youthful enthusiasm. But the world of duty, culture, and progress they had been taught breaks in pieces under the first bombardment in the trenches. Through years of vivid horror, Paul holds fast to a single vow: to fight against the principle of hate that meaninglessly pits young men of the same generation but different uniforms against one another.
Johnny Got His Gun by Dalton Trumbo
This was no ordinary war. This was a war to make the world safe for democracy. And if democracy was made safe, then nothing else mattered—not the millions of dead bodies, nor the thousands of ruined lives.... This is no ordinary novel. This is a novel that never takes the easy way out: it is shocking, violent, terrifying, horrible, uncompromising, brutal, remorseless, and gruesome...but so is war. First published in 1939, this is the story of a young American soldier terribly maimed in World War I—he "survives" armless, legless, and faceless, but with his mind intact.
Borrow Johnny Got His Gun
More Remembrance in Print & Film
Along with war fiction, in the library's book collection you can find everything from firsthand accounts and scholarly works spanning battlefronts to the home front. We also have picture books and chapter books to help younger readers understand the complex topics of war and conflict. You can access the digital streaming platform, Kanopy, for free with your library card—it offers a broad selection of feature films, documentaries, and lectures on historical and modern warfare.
Lest We Forget on November 11
If you plan to visit the library on Friday, November 11, please be aware that all library services pause for two minutes of silence at 11 a.m. to remember the people of our nation's armed services who have died in the line of duty since World War I. We ask that you turn off or mute electronic devices before and during the observance, and thank you kindly for your cooperation.
Epic Invasion: D-Day & Op Overlord Reads