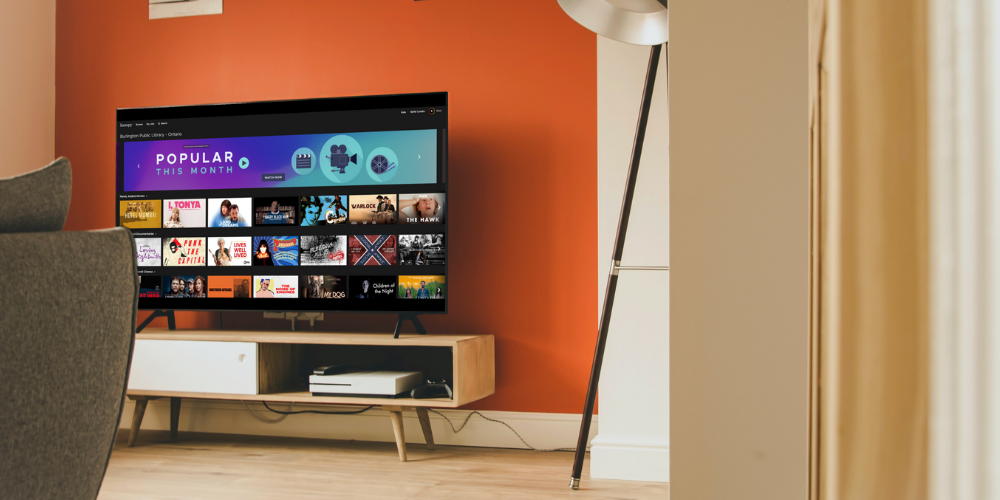 Save on Streaming Services
Enjoy streaming with Burlington Public Library… for free! 
With inflation causing many households to take stock of their budgets, it might be time to reevaluate how much you're spending on streaming services. Still want endless hours of entertainment and education at the click of a button? But don't want to rack up a monthly bill from several subscriptions? With your Burlington Public Library card, you can access thousands of movies, shows, and songs for free!
We offer streaming through two online platforms called Kanopy and Hoopla. These services vary slightly so read on to learn how you can make the most of your free access.
Kanopy
Kanopy offers a large variety of thoughtful entertainment including high quality documentary, foreign, classic, and independent films, educational videos, and hit television series.
What you'll find
Browse classic BBC shows, hot new movies, and an entire collection of content for children. Some highlights include early seasons of BBC's Death in Paradise and Father Brown, critically acclaimed movie, Call Me by Your Name, and the classic Guys and Dolls. 
How to access Kanopy
When you first visit Kanopy.com, you'll need to create a login using your BPL card number. This connects to your library account and keeps track of your streaming credits. You can stream up to 10 films/shows per month, each with a 3-day loan period. Kanopy is currently offering a promotion where you can borrow an entire BBC TV season for only 1 Kanopy credit.
You can stream Kanopy content anytime, anywhere. You can use a web browser to watch online, or download the app to your smartphone, tablet, or smart TV.
Hoopla
Browse and stream hundreds of thousands of educational classes, movies, television shows, and music instantly on Hoopla with the use of your BPL card.
What you'll find
Watch popular movies, documentaries, classics, and children's films from Warner Bros. and Lionsgate, Acorn TV, Sundance Now and others. Or listen to music from Atlantic Records, Kidz Bop Enterprise and Taylor Swift. These options are just a sampling of what you'll find available on Hoopla.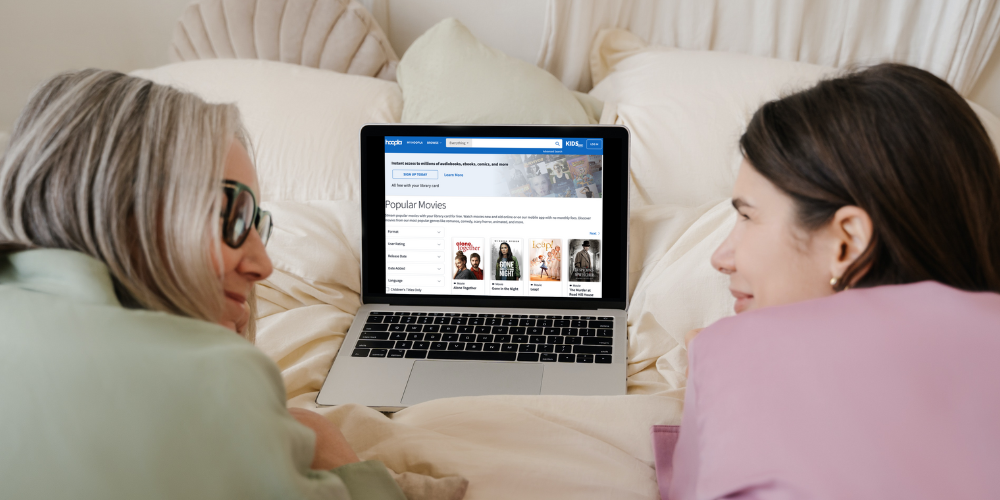 And, new to Hoopla is an incredible service called MasterClass! Stream a variety of educational classes taught by top educators in their fields. Take a Storytelling class from acclaimed author Neil Gaiman or learn the physical and mental elements of Yoga from Donna Farhi.
How to access Hoopla
Like Kanopy, Hoopla requires you to create a login using your BPL account number. Once you've logged in, you can stream up to 10 titles per month anytime on your preferred devices. You can watch online using an internet browser, or download the free app on your smart phone, tablet, or smart TV. Movies and television shows are "borrowed" for 3 days, and music for 7 days.
Search for Hoopla's music, audiobook, TV, and film streaming on our RESOURCES page.
Set Yourself Up To Save
It only takes a few minutes to set up an account for these streaming services. From there, you can login with the click of a button. Both Kanopy and Hoopla allow you to search their content library using filters and keywords so you can find just what you're looking for. 
Your future self will thank you for exploring these free options! Family movie night at home? FREE! Monthly documentary club with friends? FREE! Listening to your favourite artist's new album? FREE!
Happy streaming!