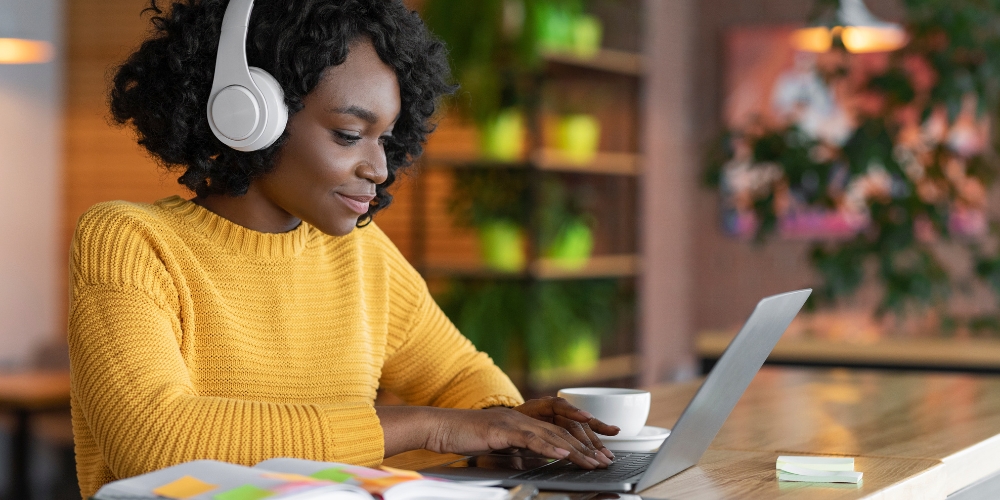 Navigate Our Resources Seamlessly
Want to make the most of your Burlington Public Library membership? Check out our RESOURCES page. We have made some upgrades to this section of our website to make it easier for you to discover what's available and learn how to use these resources.
What's On This Page?
More resources, more fun! Our RESOURCES page previously focused solely on our digital resources. But we know many customers come here looking for a variety of resources, so we've added some of our most popular kits, passes, and technology to this page as well. The new RESOURCES landing page is divided into two subsections: Digital Resources, and Books & Beyond.
Our digital resources are online databases, portals, collections, and services that we subscribe to as a library. Your library membership gives you access to more than a dozen digital resources!
Category Pages
We've added a new layer to our digital resources pages so you can find all the resources that fit into a category of interest in one place. You can explore:
This will allow you to find all the options available with your Burlington Public Library membership, especially if you are new to the world of digital resources.
We have also added categories for some of our physical resources including tech lending, accessibility devices, community access passes and kits. We hope these category pages will help you discover more options you can access with your library card.
Dual Navigation: Connect and More Info
Sometimes you'll be familiar with a resource and want to connect directly to the login page or catalogue item. Other times, you might need some need some more help to get started. With this in mind, we have added a dual button feature to each resource:
Connect goes straight to the resource website or item in our catalogue
More info goes to an anchored box with more information on that resource. At these links you'll find tips for logging in, and getting extra help.
Explore More!
These changes are all about helping you make the most of your library membership. Spend some time exploring everything we have to offer, and learning about the features on these pages. If you have questions or feedback, please contact us so we can help make your experience better.