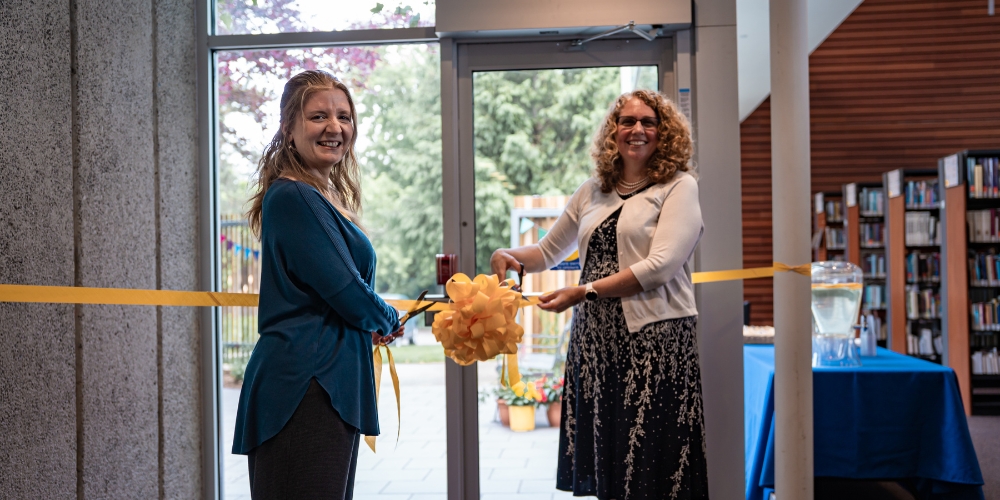 Enjoy BPL's New Reading Garden
Reading and spending time outdoors are two great passions for Burlington residents. We are excited to combine them with our new Reading Garden at Burlington Public Library's Central Branch.
On Friday, June 9th, Burlington Public Library officially opened the new garden. It was unveiled during a ceremony where a large yellow ribbon was cut away to unveil the new space. The garden is nestled into a previously unused courtyard that looks into the library through large glass windows.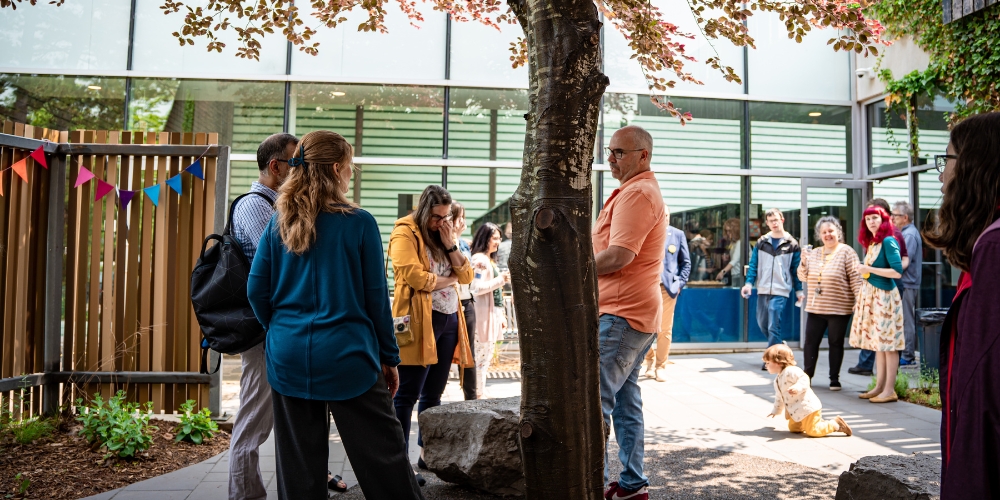 "Our mission at Burlington Public Library is to inspire imagination, collaboration, and compassion to support an informed and literate society," says BPL CEO Lita Barrie. "What better place to be inspired than under the sprawling leaves of a beech tree, looking in on stacks of books that beckon you to discover and learn."
About the Burlington Public Library Reading Garden
Converting a neglected nook into a public reading garden was one of the Library's sesquicentennial anniversary projects. Work began in 2022 during the library's 150th anniversary celebrations and was supported by in-kind donations from businesses in the community, including:
Seferian Design Group
ELP Landscapes
Romex Permeable Hardscapes
Park Street Solutions
Green Theory
Maglin Site Furniture
and Unilock
The Reading Garden is surrounded by views of the Library's vast collection of books. It features a spectacular variegated beech tree and benches for shaded reading and relaxing.
The garden will be accessible through the library during the branch's open hours. It will be open to the public when daylight and weather permits.