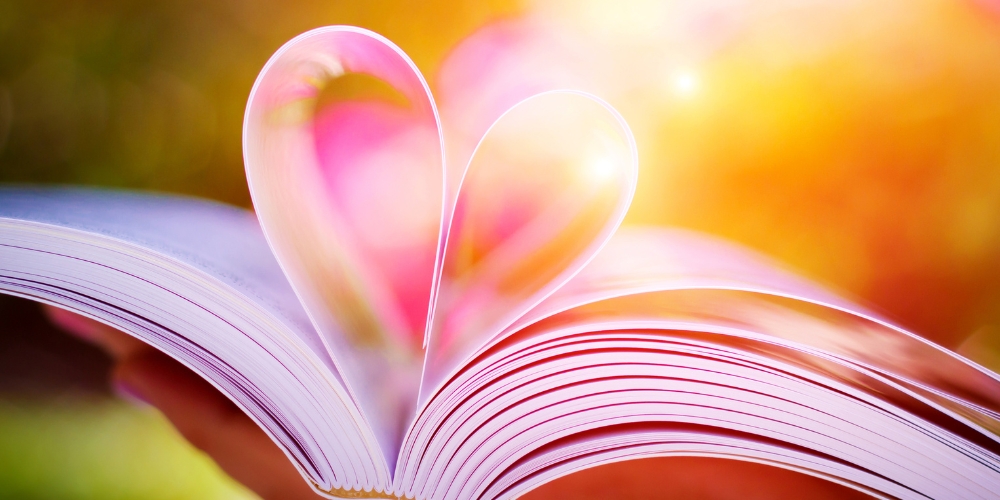 It's February, and LOVE is in the air! Whether you're new to romance fiction or have been too embarrassed to be caught reading one of "those" books, we're here to tell you that there's a lot more to this genre than the heaving-bosoms-and-skintight-breeches bodice-rippers that were wildly popular in the '70s and '80s (oh, those iconic Fabio book covers!). The world of romance novels has evolved over the past few decades, offering an all-embracing array of 'sub-genres' and 'tropes.' There is indeed a romance read for everyone.
So, let's get up close and personal with today's romance fiction genre and the various stories and plotlines that will literarily sweep you off your feet!
What is the Romance Genre?
Every romance novel has two essential elements: a central love story between characters and an emotionally satisfying ending.
According to the Romance Book Writers of America, romance genre stories can "have any tone or style, be set in any place or time, and have varying levels of sensuality—ranging from sweet to extremely hot."
So, as long as a happily-ended love story lies at the heart of the novel, the book fits in the romance genre.
What Are the Romance Sub-Genres?
Within the romance genre, several sub-genres organize romance books by specific categories. You don't need to look far on the Internet to see the plethora of romance sub-genres. And romance authors often blend sub-genres to create even more romantic frisson! Here are a few time-tested and emerging sub-genres that are popular today.
Contemporary Romance
Stories from the mid-20th century to the present day fall in the contemporary or modern romance sub-genre. Some big-name authors of contemporary romances are Nora Roberts, Danielle Steel, Nicholas Sparks, and Colleen Hoover.
Erotic Romance
If you like your romance sizzling hot and spicy with lots (and lots) of sex, erotic romance is for you! Of course, a happily-ever-after ending is part of the deal; without it, these sexy stories are known as erotica. A few of the most popular writers in this genre are E.L. James, Maya Banks, Sylvia Day, and Anne Rice.
Fantasy Romance
The fantasy romance subgenre includes fanciful, magical, supernatural, or science fiction elements and might have witches, warlocks, mermaids, and fairies as characters. These romances might take place in a different world or alternative universe or jump between points in time. Check out books by Jennifer L. Armentrout, Ilona Andrews, and Sarah J. Maas to try out this sub-genre.
Historical Romance
Courtly love, damsels in distress, and chivalrous knights on trusty steeds are the stuff of classic historical romance—but there is so much more to this sub-genre. Historical romances can take place any time before the 1950s. Some typical periods for historical romances are Regency England, 17th Century Scottish Highlands, Victorian England, and the Medieval Period. So, take a romantic step back in time with books by Mary Balogh, Lisa Kleypas, Julia Quinn, Julie Garwood, Johanna Lindsey, Jude Deveraux, Diana Gabaldon, and Philippa Gregory.
LGBTQ+ Romance
Romantic leads in this sub-genre identify as lesbian, gay, bisexual, transgender, queer or questioning, or another gender identity or sexual orientation. And lucky for fans of romance, the "love that dare not speak its name" in the late 1800s is proudly out of the closet and taking centre stage in romance fiction today. So, give books by Alexis Hall, Casey McQuiston, Cat Sebastian, and Mackenzi Lee a read if this sub-genre is new to you.
New Adult Romance
This relatively new romance sub-genre fills the gap between young adult romance and adult romantic fiction with characters in the 18 to 30 age range. Stories in this sub-genre often focus on adults in their college years. Popular authors writing in this category are Kylie Scott, Lisa Renee Jones, and Elle Kennedy.
Paranormal Romance
Paranormal romance books enter the realm of the unexplained, such as life after death, reincarnation, unidentified flying objects, and extraterrestrial life, to name a few. Characters playing a romantic lead may be vampires, ghosts, shapeshifters, psychics, werewolves, aliens, demons, and zombies. Check out novels by Stephanie Meyer, Jayne Ann Krentz, J.R. Ward, Shelly Laurenston, and Kresley Cole.
Romantic Comedy
If you're looking for laughter to lighten the bumpy road to happily-ever-after, the 'Rom-Com' sub-genre will tickle your funny bone while tugging your heartstrings. For LOL literature, look for books by Sophie Kinsella, Helen Fielding, Christina Lauren, Penny Reid, and Helena Hunting.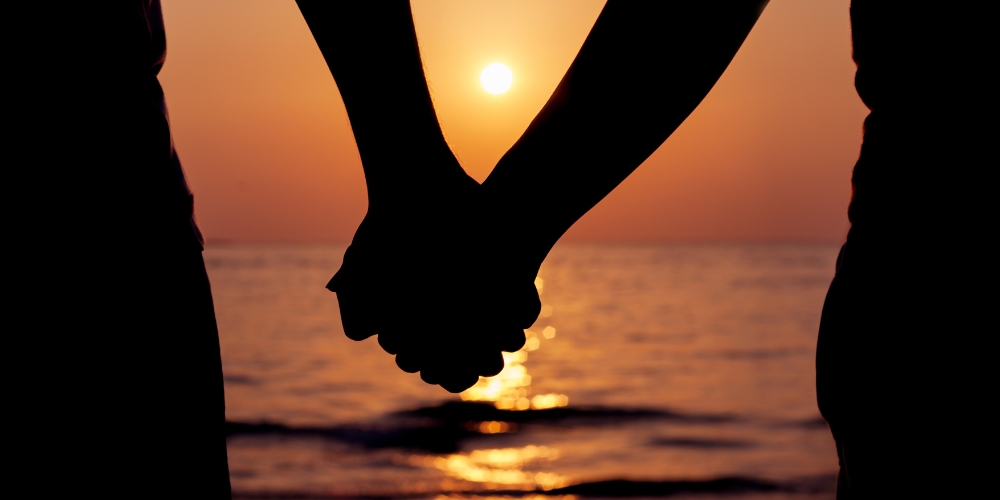 What are Romance Tropes?
A trope is a commonly used story element that gives readers a recognizable starting point or theme. Although romance books may use a common trope, the storylines and characters make each book a uniquely enjoyable read. Sometimes authors use more than one romance trope in a novel. Do any of these common romance tropes seem familiar?
Enemies to Lovers: The main characters start as enemies (possibly fighting a hidden amorous attraction)—but end up overcoming that hate and falling in love.
Forbidden Romance: A love connection grows between characters that, in the eyes of others, should not be together, such as doctor-patient, student-teacher, boss-employee, or older person-younger person (also called a May to September or December romance).
Forced Proximity: Think of two people stranded in a remote cabin during a winter storm or forced to spend time together, either willingly or unwillingly, and you get the picture.
Friends to Lovers: A popular trope for books, movies, and television shows. Two characters who are friends, either since childhood or later in life, cross the line between friends and lovers and fall in love.
Second Chance Romance: Who doesn't love a romantic reunion? Two main characters who were once in a relationship that fell apart find love again together.
Single Parent Romance: Juggling the pursuit of romance with the realities of parenthood (and maybe a bothersome ex) is central to this trope.
Virgin Romance: Ah, first love. Unforgettable. And usually starring leading characters that readers fall a bit in love with too.
Ready to Get Romantic?
From sweet to sensual to steamy—get ready to slip between the covers of an enjoyable romance read. Browse our latest Next Best Romance booklist, and the complete collection of Staff Picks romance reads for some suggested titles. And check out Novelist Plus, an online resource that's like a virtual matchmaker—using story elements, like themes and genres, to help match readers with their next book. Scope alert! There's a bottomless well of information about the romance genre, its sub-genres, and tropes on the Internet, so if you wish to explore the topic further, She Reads Romance Books blog is an excellent place to start. (We did!)