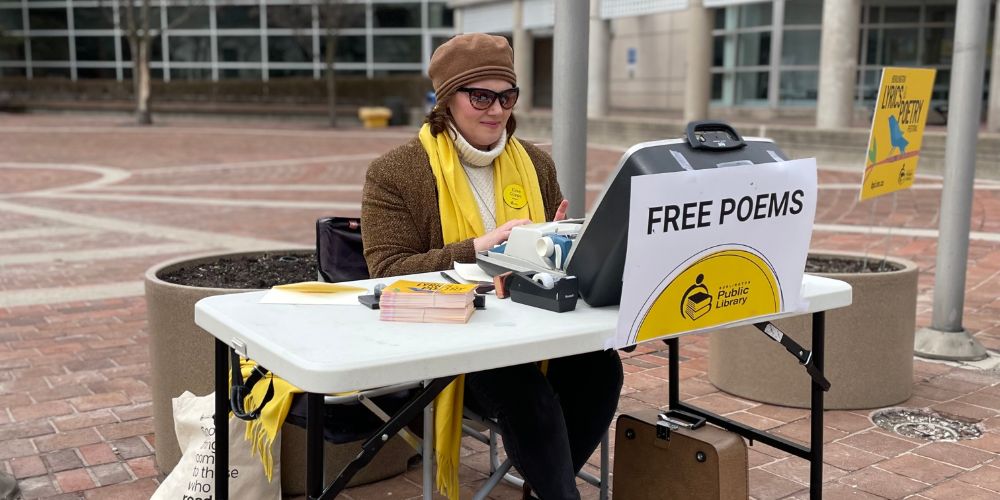 Poetry Pop-up Celebrates Written Word
Free poems! That was the call luring delighted passersby to Burlington City Hall on the weekend, where Burlington Public Library staff were creating custom, typewritten poems on the spot. The event kicked off the library's month-long Burlington Lyrics & Poetry Festival: a celebration of written and spoken word.
During the two-hour Poetry Pop-up, BPL staff welcomed people to their makeshift writing studio beside the sunny sidewalk. They asked their visitors a few questions about themselves and started pecking away at their vintage typewriter to create a personalized poem. Some library fans made a special trip to visit the pop-up, but many simply happened upon it, revelling in the simple surprise of a poem just for them.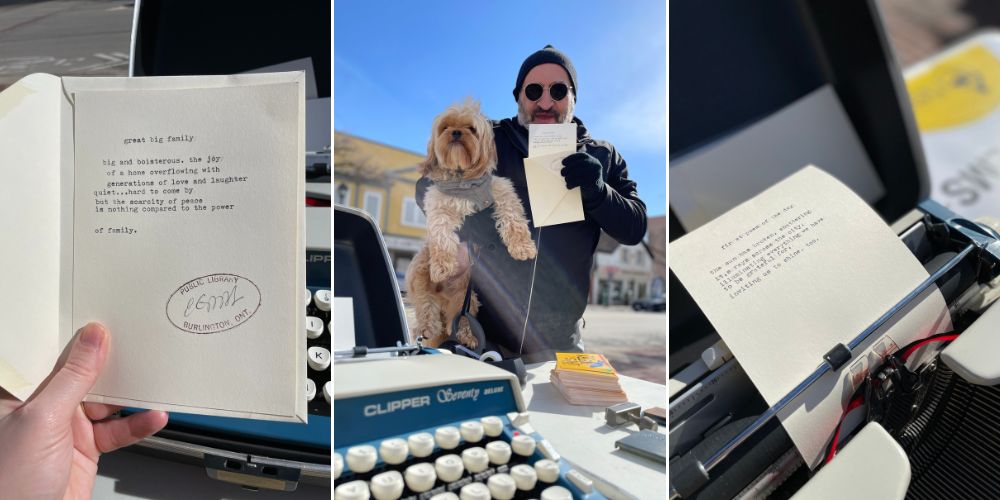 The gorgeous spring weather was a commonly requested theme for the poems. So were peoples' beloved pets. Friendship, romance, and family also came up frequently.
In all, nearly two dozen poems were produced during the two-hour event—a swift three minutes or so per poem.
Poetry lovers can enjoy more creative inspiration all month long during Burlington Lyrics & Poetry Festival. Registration is free, and while some events are full, there are many left to choose from.