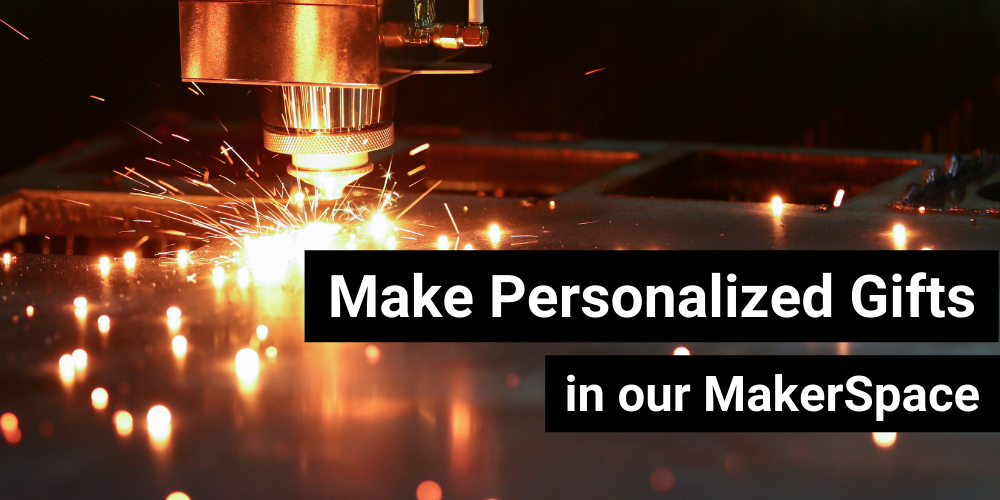 Create Personalized Gifts in our MakerSpace
Get hands-on with your holiday giving in our MakerSpace! With our professional-grade equipment and helpful staff, you can create gifts so impressive your recipients won't believe you made them.  
Here are a few ideas to get your mind into elf-mode.
Laser cut ornaments
Create something custom for a loved one's tree (or your own)! Our precision laser cutter takes image files and turns them into ornate two-dimensional objects. Choose from wood for a classic look or acrylic for a modern feel. You can design a simple ornament using the CorelDraw software we have in the MakerSpace, or create one in advance on your own device.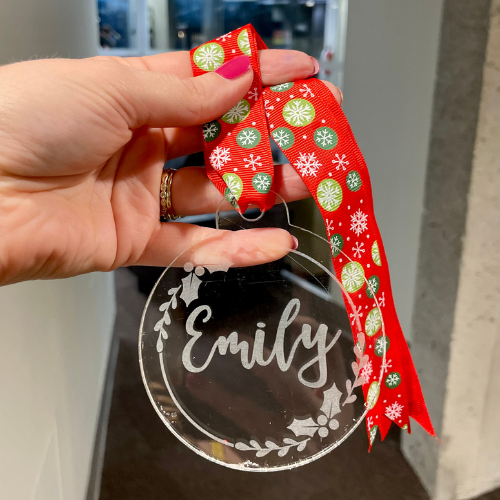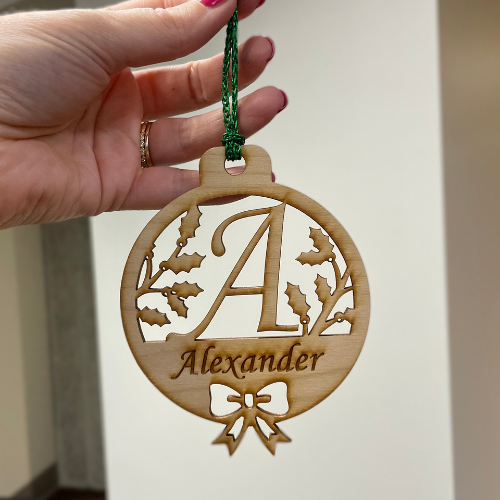 Prints of all kinds
Turn your photos and paintings into hangable art! This is a wonderful way to create personalized gifts for many people. Our large format printer will ink your files onto paper, or you can use our vinyl printer to print on canvas for a professional look. You can also laser cut an image into a block of wood to create a layered appearance. Is your kiddo creative? Take a high-resolution photo of their artwork and make prints for the whole family!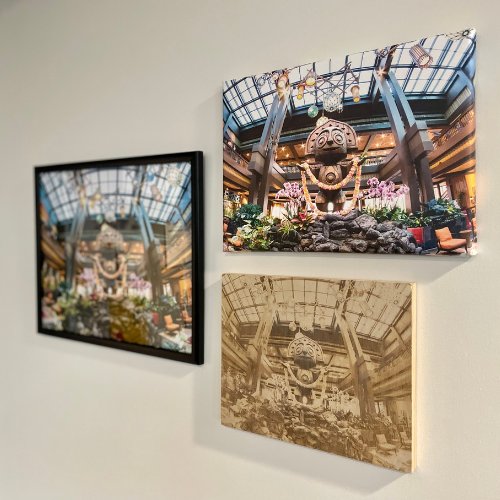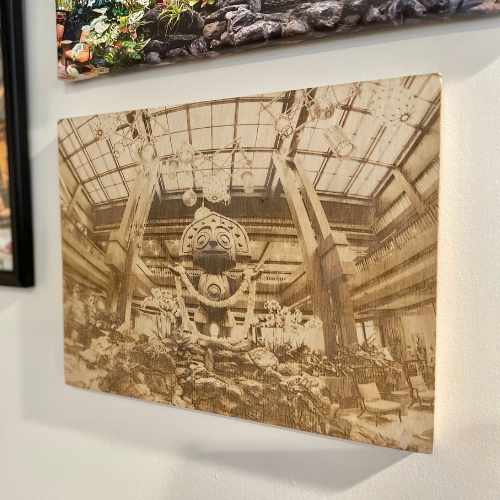 Personalize it!
Add etchings and labels to jars, water bottles, and more with vinyl decals or custom laser cutting. You can create a custom design for a giftable jar and laser it right into the glass! Or make stickable, vinyl decals! You could even reuse glass jars from spaghetti sauce and create a custom cookie mix for your gift exchange.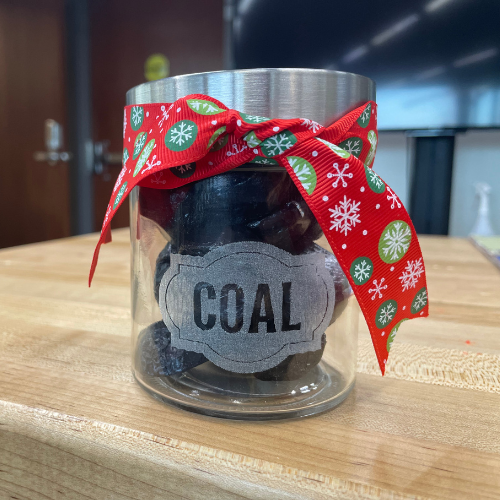 Put your stamp on it
Who doesn't love something made just for them? Purchase one of our rubber sheets to create a custom name or address stamp. Glue it to a block of wood, pair it with an ink pad, and you've got a sweet little personalized gift.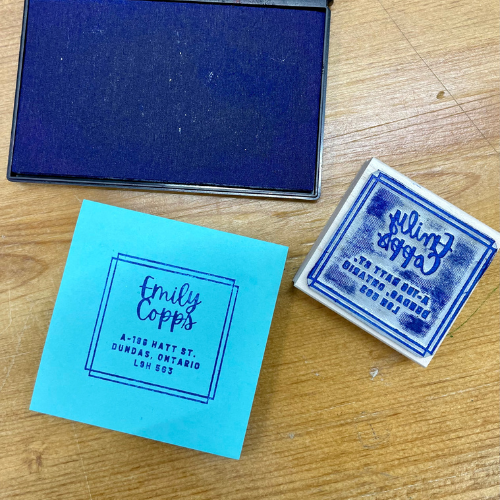 Get inspired and learn to make more
These suggestions are just a taste of what you can create in our MakerSpace. Before planning a project, visit our MakerSpace webpage to learn about all the equipment options, file requirements, and materials costs.  
During the holidays, we see an increase in demand for our equipment. Use our handy booking tool to secure your spot in advance so the equipment you want to use is available when you arrive. And don't be shy with your questions! Our MakerSpace staff can be reached at 905.639.3611 extension 1302 or MakerSpace@bpl.on.ca