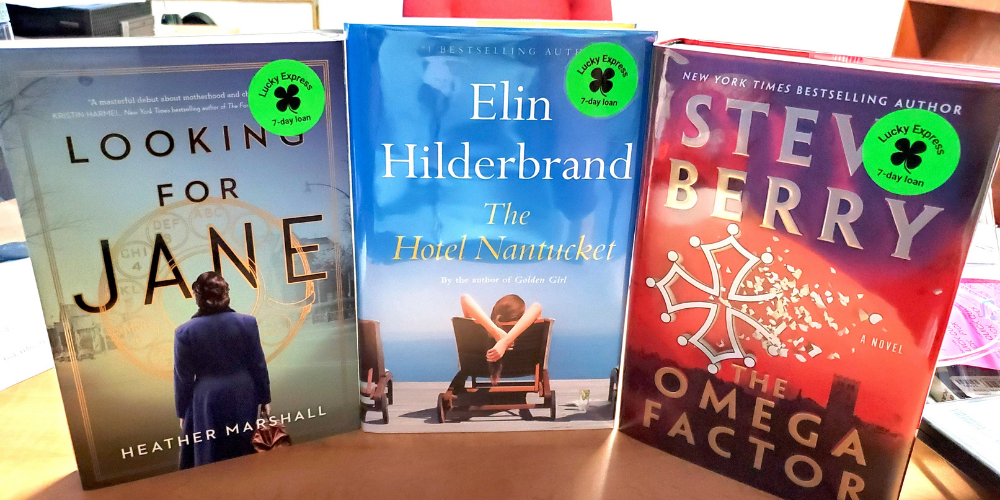 Express Collection is Back at BPL
We are excited to announce that our Express Collection is back after a break during COVID. We are reintroducing it as Lucky Express. Why? Finding a Lucky Express title is like finding a four-leaf clover. You get to borrow a popular title without placing a hold or waiting for an available copy.
What You Need To Know About Lucky Express
These popular titles can be identified by a round, neon green clover sticker on the front cover. While we grow our "field of clovers" there is a temporary limit of two Lucky Express items per card.
includes books and DVDs
loan period for all Lucky Express items is 7-days with no renewal
If you check out a Lucky Express copy of a title you already had on hold, your hold will be cancelled.
If you prefer to have a longer loan period, keep waiting for your hold and don't borrow the Lucky Express copy.
New & Hot Is Now Hot Picks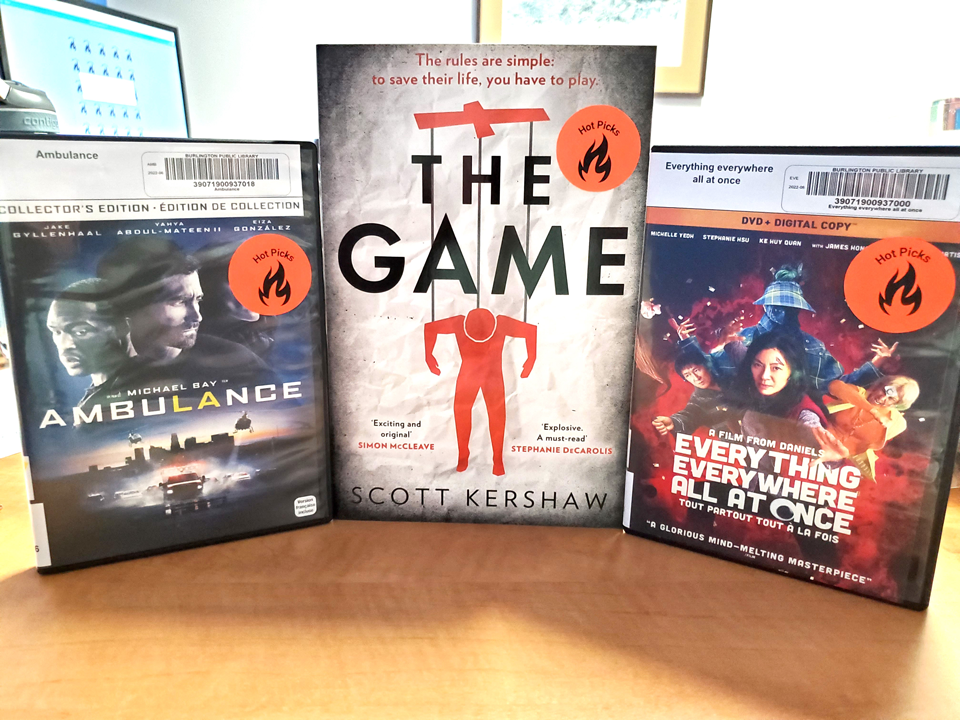 You may be familiar with our New & Hot collection. These titles are front and centre in our branches. This collection isn't going anywhere but it has a new look and feel.
New & Hot is now called Hot Picks. These titles can be identified by a neon red flame sticker on the front cover.
What You Need To Know About Hot Picks
Hot Picks are some of our most popular and trending titles. We keep this collection in a prominent area so you can easily discover great new reads.
Hot Picks includes books and DVDs
Loan period for all Hot Picks items is 14-days for titles with holds and 21-days for titles without holds.
Some of these items can be found on Hot Picks shelves, others spend all their time with customers or in the Holds Pickup area.
These items will now be labeled with a circular neon red sticker on the cover. As we phase in the new branding, you will notice some items have both this new red sticker, and the old yellow sticker. Why? Those yellow stickers are sticky! As we purchase new titles, they will only receive the red sticker. Please bear with us as we phase in this new look.
What Is the Difference Between Lucky Express and Hot Picks?
Some titles will have copies in both our Lucky Express and Hot Picks collections. This is because we want to offer a variety of borrowing options for our most popular items. While the title may be the same, the borrowing period is determined by the sticker on the cover.
Lucky Express items are different from others in our collection because they cannot be placed in hold. If you visit the library and happen to find a clover, it is yours to borrow immediately. No waiting!
No Fines, but Please Be Kind
We're happy to remind you that Burlington Public Library no longer has late fees. Even still, it is important to return your books on time so others can enjoy them too.
Browse some of our most popular titles in our catalogue.