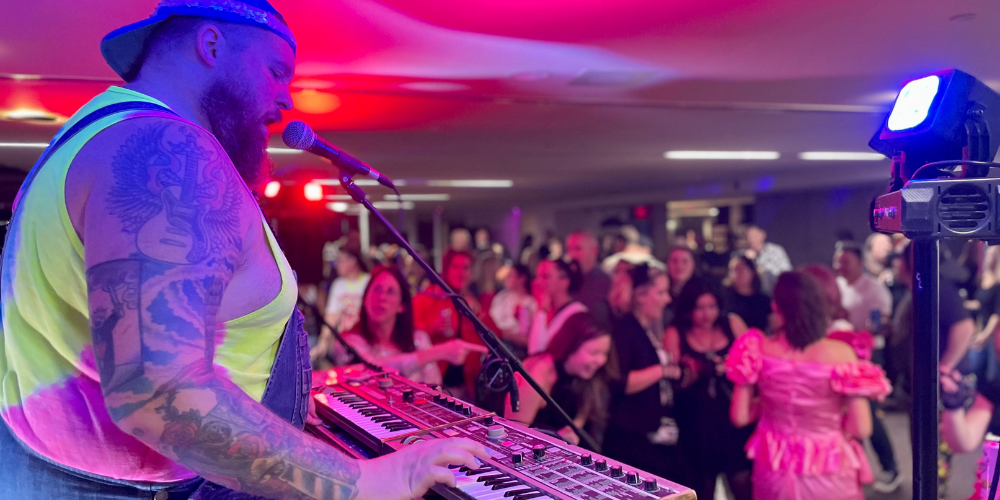 Library lovers got a rare chance to explore Central Branch after dark this weekend at Library After Dark. The sold-out event was a BPL first, and ticket-holders were treated to a night of drinks, dancing, and special surprises.
"Please tell us you're going to do this again!" was a popular comment heard at the Friday night party.
Everything You Wouldn't Expect In A Library
The event was part of the library's year of 150th birthday celebrations. It featured popular cover band, Born in the Eighties. Attendees came ready to party, many of them rocking their best throwback outfits.
Guests were treated to a roving saxophone soloist who serenaded the crowd with hit music, a "walking taco" bar from Burro, drinks from Nickel Brook Brewing Company, custom typed poems, and a Y2K candy bar full of nostalgic delights.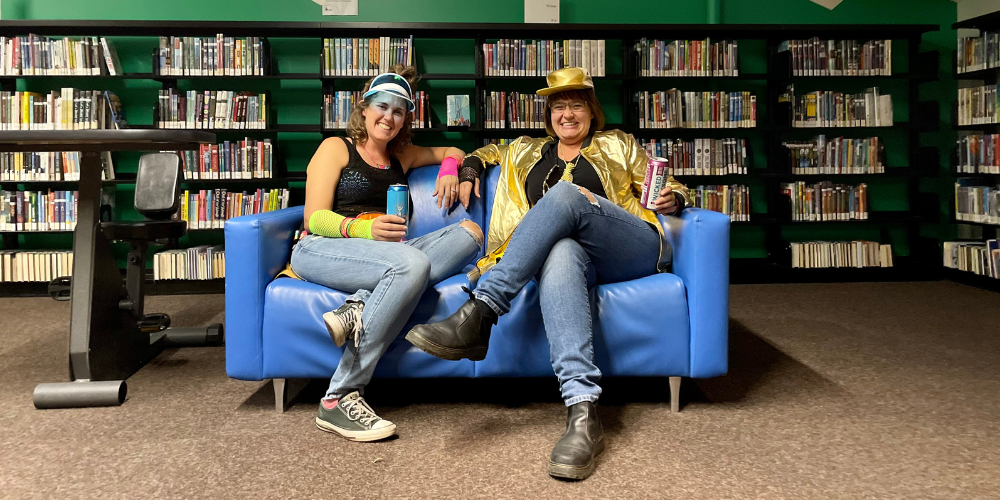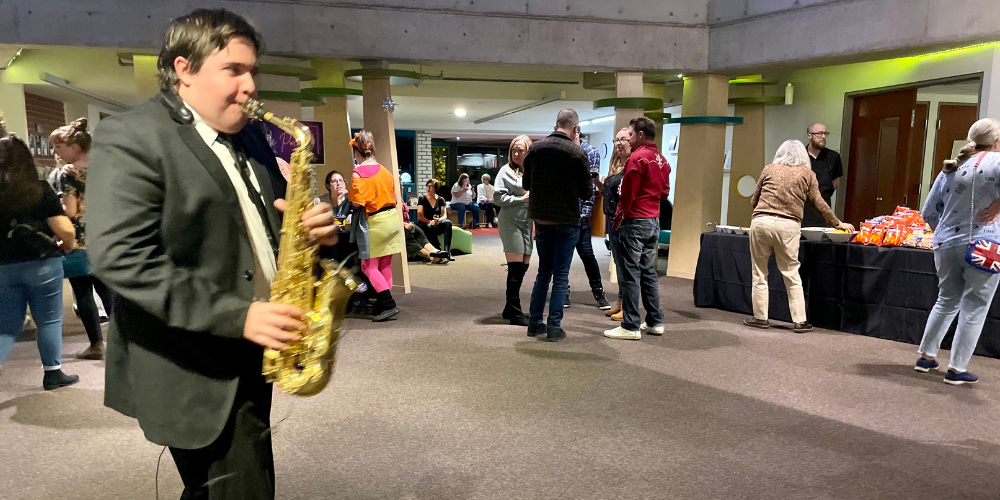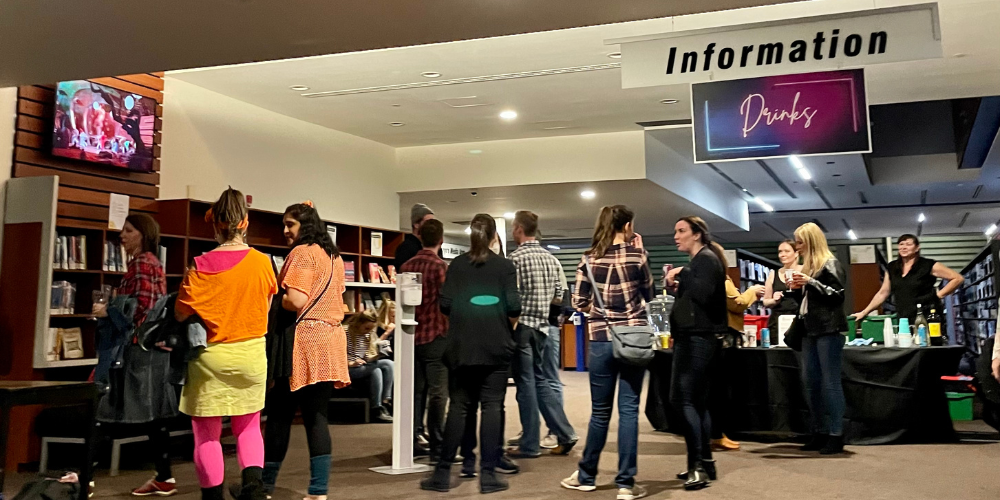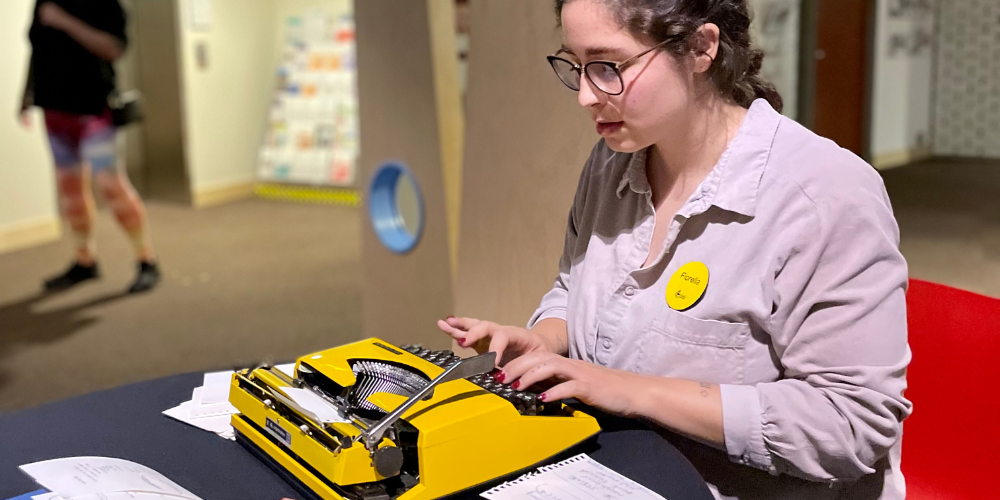 When Born in the Eighties took the stage, the crowd moved upstairs to the third floor to dance and belt out the lyrics to music from the 80s, 90s, and early 00s.
Transforming the Library
"We had such a fantastic time celebrating with our guests," says Elise Copps, Manager of Marketing & Communications at BPL, who co-planned the event. "We wanted to introduce the library in a new and unique way to people we don't always see come through our doors. It was wonderful to connect with many people who hadn't been to a library in a long time, and still thought of libraries as quiet and outdated. I think we really turned that image on its head."
Roughly 175 people attended.