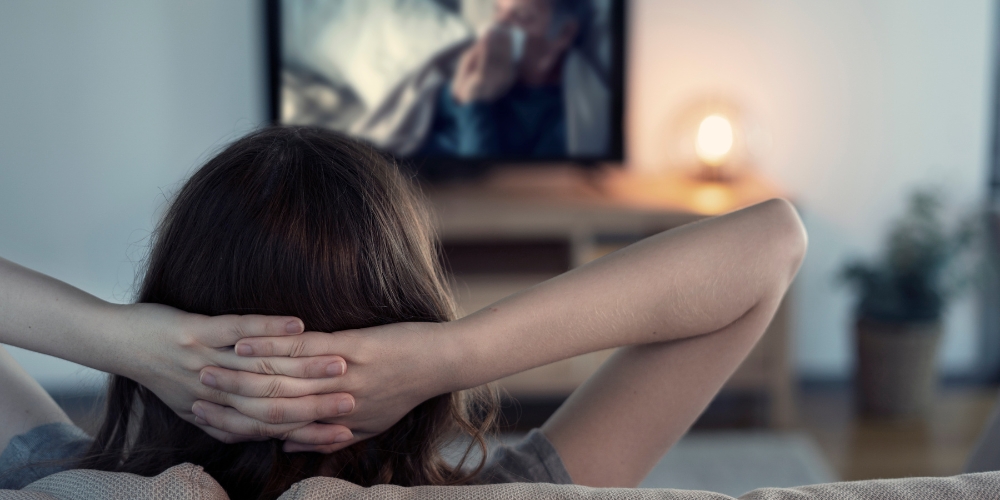 Kanopy Offers More Options
Get ready to cozy up and binge-watch even more on Kanopy streaming service! On November 1, Kanopy launches its new "ticket" system.
Right now, every Burlington Public Library cardholder has 10 "play credits" in Kanopy, which allows you to stream up to ten films or television episodes each month. Starting in November, you'll have 20 "tickets" instead of play credits to use throughout the month to stream the same great variety of movies and television shows.
How Tickets Work
When browsing the Kanopy collection, you'll see a ticket value next to the title's play button. At a glance, you'll know how many tickets of your monthly allotment that title will use up and how long you'll have access to that title.
Here's an example of how tickets will work starting in November. Say you want to watch A Ghost Story. The 'cost' to stream this title is two tickets, which gives you 48-hour access to the movie before it automatically returns to the library.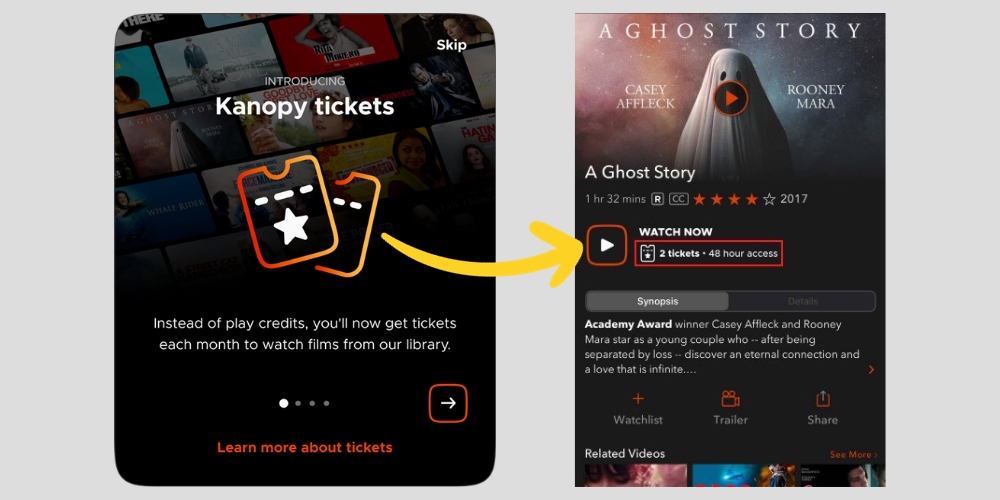 More Episodes, Longer Loans
Fans of any series available on Kanopy—BBC and The Great Courses included—will love this change: you will have access to an entire season (or course) for a longer loan period when you borrow just one episode in the series. So, say goodbye to 72-hour binge-watching marathons!
Under the previous play credit system, you can access one episode in a season for 48-72 hours. But with the new tickets, access varies from 48 hours to 21 days, depending on the total running time of the film or series.
So, if you want to watch a single episode from Season 3 of Alone, it will cost more (five tickets) than a movie because the episode is part of a season series. But because you are borrowing part of a series, you'll be able to access the whole season at no extra ticket cost. And, since Season 3 of Alone has a total running time of 12 hours, you will have access to the entire season for 21 days. That's a real win for busy lives!
Get the Most From Kanopy
Your access to Kanopy and Kanopy Kids is FREE with your library membership, so make the most of it! Kanopy offers over 30,000 high-quality films, television shows, and documentaries—from art-house classics and world cinema to family-friendly movies and TV series. Stream content from producers such as The Great Courses, PBS, the Criterion Channel, BBC, and many more.
In November, tune in to Kanopy and try out the new ticket system!
Stream as many titles as you can with 20 tickets each month.  
Loan periods depend on the total running time of the film or television season and range from 48 hours to 21 days.  
There are unlimited plays for videos in the Kanopy Kids section.