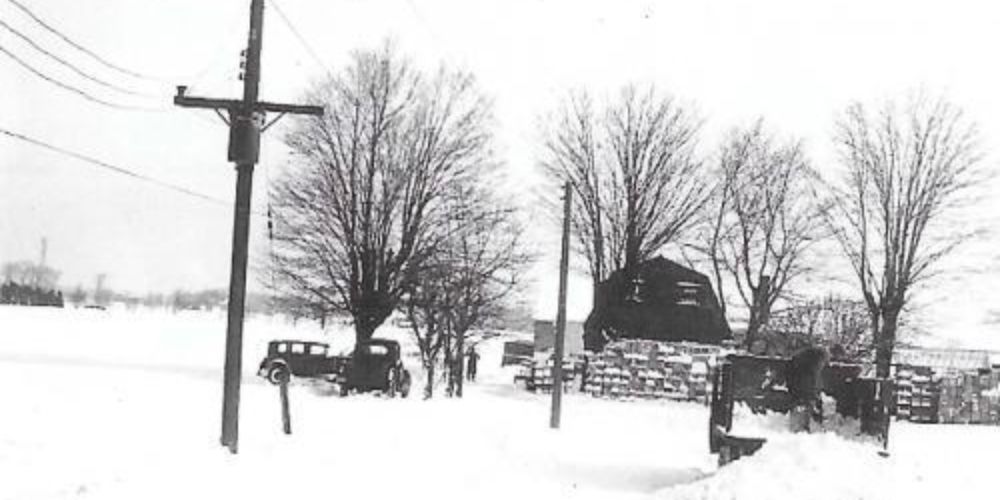 Exploring House Histories at the Library
Does your home feel like a part of your family? Houses, especially older ones, take on a life of their own. They hold a lot of history and can feel like a portal to the past—connecting you to the intimate lives of people who once lived there.
Researching the history of a property may require some serious digging to piece the story together. But the results are always rewarding! These tips from our Local History and Digital Archive Coordinator will help you discover the past lives of your treasured home.
Where to Start Your House History Research
Examining the exterior and interior structure and style of a building can help date its construction. Knowing when a home was built will help you figure out where it fits in the overall history and development of a community. Was your home one of the first constructed when the area was settled? Did it replace a previous building? It is helpful to know the rough construction era before you start digging for documents.
Once you've narrowed that down, you can dive into a variety of resources to discover more detail about your home's history.
Maps & Atlases
Buildings plotted on illustrated maps can offer structural information about the size, shape, and exact location of individual buildings. Many early atlases depict landowner names and lot layouts, including lot and concession numbers. 
BPL's digital historical maps and plans collection is from a variety of sources, mostly produced and published by the City of Burlington's Planning Department, illustrating the village, town, and city.
The Library has physical copies of Illustrated Historical Atlases for Halton and Wentworth County. You can also search Historical Canadian County Atlases online, a digital project hosted by McGill University's Rare Books and Special Collections Division with indexed county atlas information.
Tax assessment records
Tax assessment records help determine a building's construction date and identify the original owner and occupants. Examining the changes in the assessed value of a property from one year to the next can help determine whether a building underwent modifications. For example, when a building's value remains the same value for two consecutive years in a row, however, rises the following year, the increase in value may indicate an addition or renovation may have occurred and, in some cases, a brand-new build.
The City of Burlington Office of the City Clerk keeps a hard copy of assessments and provides online access to assessment data. For more information, contact city@bulington.ca or call 905-335-7777. BPL has this data for 1852-1953 on microfilm at our Central Branch.
Land Registry Records
Land Registry Records detail a property's ownership chain by plan and lot number. These records can be found at the Halton Land Registry Office in Milton. Land registration services for the public are only available online. Visit ONLAND for more information.
Fire Insurance Plans
Fire insurance plans provide detailed information about a building's visual footprint by illustrating the construction details and materials used to build it. Sometimes we can date the building of a home by simply analyzing its material structure. Available on microfilm, we have the Fire Insurance Plans of Burlington for several years between 1900 and 1971. Or, you can view a digital copy of the Fire Insurance Plan of Burlington 1924.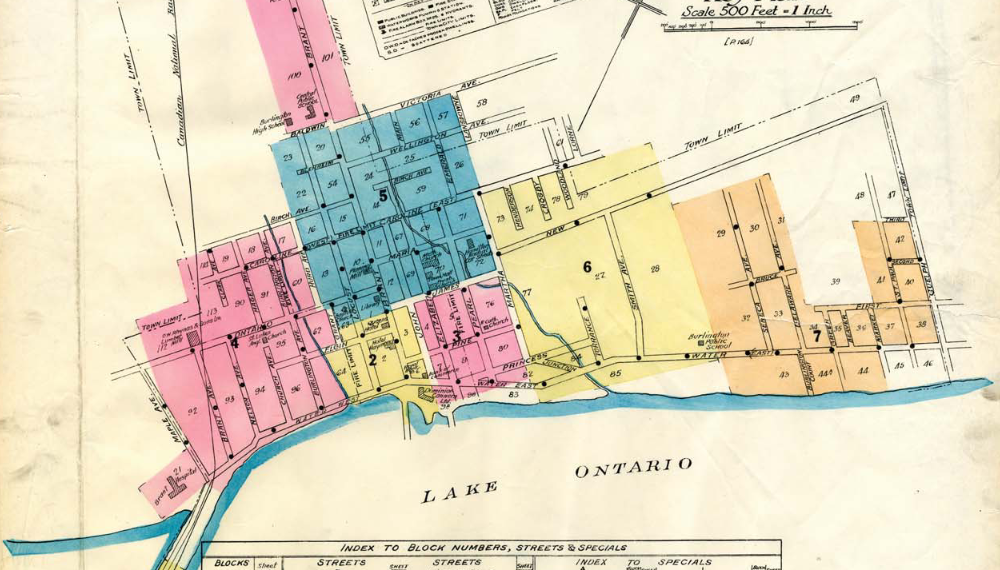 Researching Occupants' Lives
Once you know the year of construction and the names of early occupants, you can start pulling out the stories of their lives. This is one of the most rewarding parts of researching your home's history. You can get a sense of the people who lived there, and how they used the home. Was your home owned by a single family? Did it change hands many times before you lived there? Enjoy piecing together the stories of everyone who used the property. The below resources will help:
Vernon's City Directories
City directories help researchers trace individuals, families, and businesses. They usually include an alphabetical listing of adult residents, with their occupations and address. If you haven't yet found your home's construction date, search the general era of your home and look for the first time it is mentioned in the directory. Once you have a presumed date, you can then compile a list of owners from that date forward. We have Vernon's City Directories for the years 1959-2013. To access fully searchable and downloadable digital copies, visit our Burlington History Digital Archive.
Tweedsmuir Histories
Compiled by Women's Institute branches, Tweedsmuir Histories are valuable historical accounts of the rural areas of Ontario and can sometimes include information about houses and other buildings. You might find accounts of your home and its residents in these volumes. Held in BPL's Burlington History Room, we have the original Nelson and Aldershot Tweedsmuir History Scrapbooks. While the originals are fragile and cannot be accessed, we have created digital reproduction copies.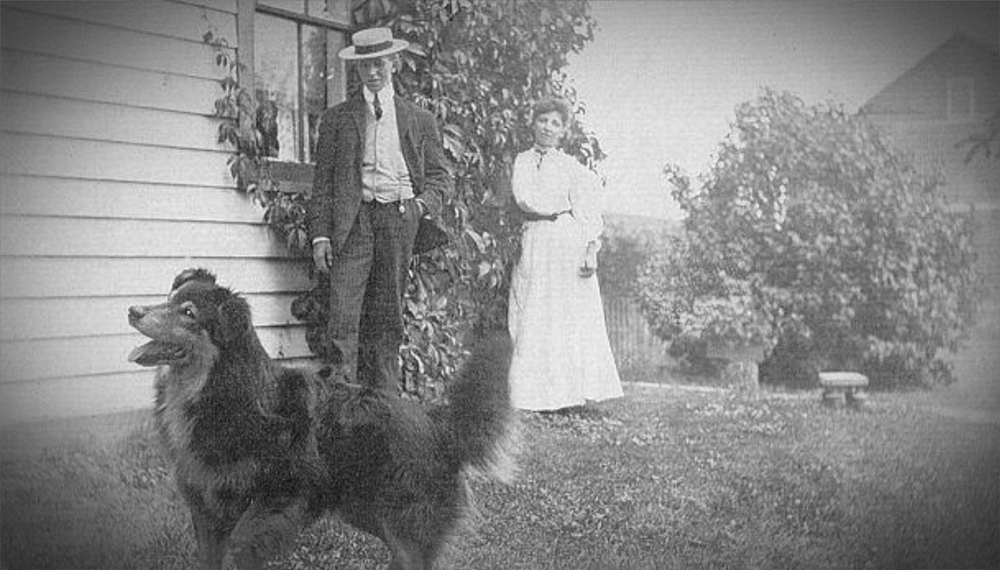 Learn the History of Your Neighbourhood
Once you have exhausted the above resources, don't be afraid to extend your research and explore the history of the surrounding neighbourhood. You can find historical information about local parks, schools, and churches which may paint a clearer picture of your home's history and context. We have a collection of news articles on many local parks, schools, churches, and even pioneer families. If you're looking for materials that haven't been digitized, our Local History & Digital Archive Coordinator is available for assistance if you find something you'd like to explore further.
Discovering the history behind your home and neighbourhood will cause you to see its treasures with fresh eyes. Enjoy exploring!