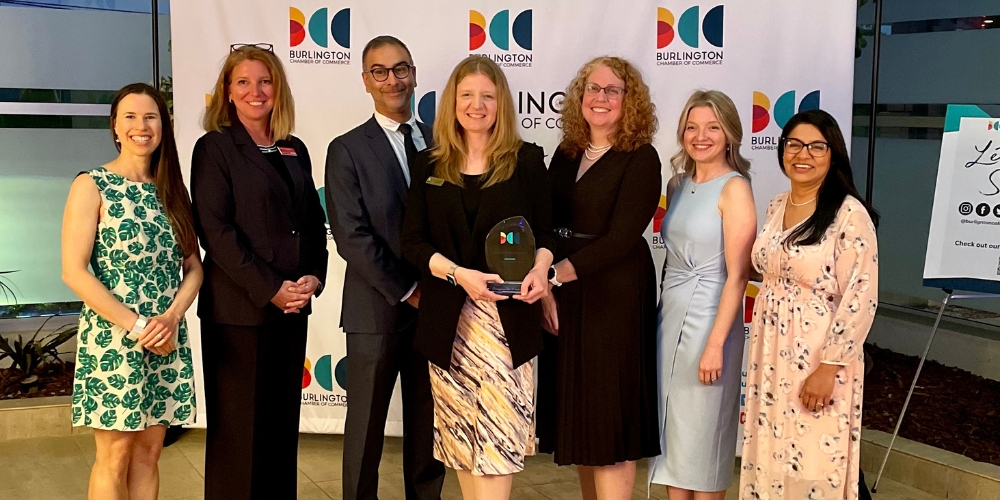 BPL Receives Heritage Award
Burlington Public Library (BPL) recently received the 2023 Burlington Chamber of Commerce Business Excellence Heritage Award. The Library was recognized for its role in preserving and celebrating Burlington's history as a long-standing, community-focused business. The award was presented at the Burlington Chamber of Commerce Business Excellence Awards Gala this week. The Library was also nominated as a finalist in the not-for-profit category.
"We are honoured to be recognized as an important part of Burlington's heritage with this award. Our library has been shaped by decades of hardworking people with vision for the future," says Lita Barrie, CEO of Burlington Public Library. "We cherish and learn from our history and continue to innovate to improve literacy, compassion, and access to information for everyone in Burlington."
The Library celebrated its 150th birthday last year. In recognition of the milestone, we hosted a community celebration and began work on a public Reading Garden that will be unveiled in June. We pride ourselves helping to preserve our community's heritage and are hard at work on a new digital archive that will be launched this summer.
Read more about BPL's evolution in our historic timeline.