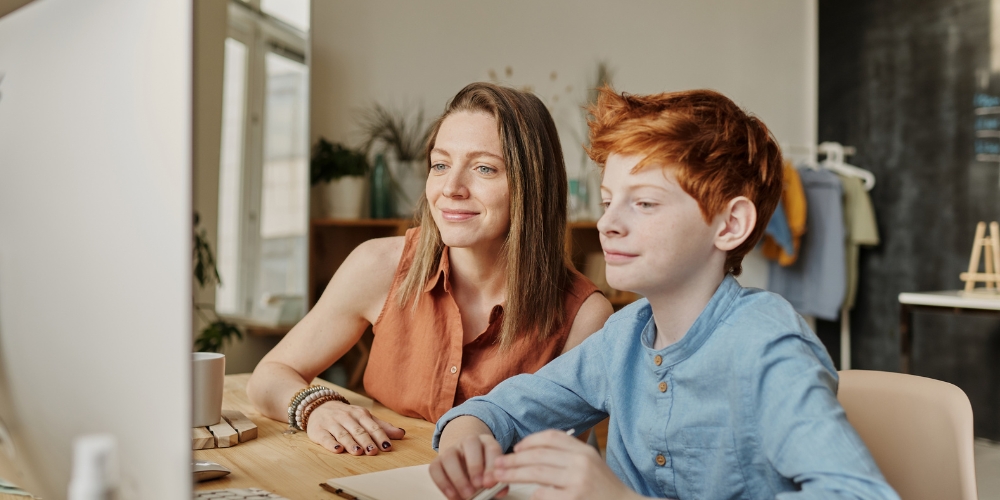 The bright days of summer break are almost here—but first come the final projects, papers, and exams before the end of another school year. Students: need a quiet spot to cram for finals or space for group study? Burlington Public Library is ready for you!
Exam Cram Study Hall runs at all branches from June 19 to 27 during regular open hours. We have extra seating, tables, treats, and puppy breaks for high school students. It's a busy time of year at the library, so all visitors can expect more noise and activity at our locations.
Need to relax? Take a look at our latest booklist to calm your mind: Stress Less During Exam Season.
And when your studies have you stumped, help is at hand with our Brainfuse HelpNow online resource. All you need is your BPL card number and four-digit PIN to access live tutoring help.
Virtual Tutoring at Your Fingertips
Brainfuse HelpNow is a free virtual tutoring and learning resource for students of all ages, from Kindergarten through postsecondary school, and aligns with Ontario Academic Standards.
HelpNow connects students to live, qualified virtual tutors who can help them daily in an online classroom from 2pm to 11pm. Along with this service, students can submit questions or writing assignments any time of day that tutors review within 24 hours.
Brainfuse HelpNow offers self-help study aids like tutorial videos, practice tests, flashcards, and a collaborative workplace where students can meet virtually to work on assignments. There is also a "summer camp" style math, science, and writing program, an online adult learning centre that includes Canadian citizenship test prep, help for language learners, and even live chess tutoring!
Anytime Access
It's easy to log in and use Brainfuse HelpNow on your computer. If you want to access this resource on your device, you must set up an account in a web browser before logging into the app. Here's how:
Log in on the web using your barcode and PIN.
Click on your name in the top right corner, and select "My Account." You'll get an automatically generated username and password to log into the app.
Use these on the app home screen to log in. If you want to personalize your login, you can edit your username and password later in the web version.
Students—Good luck with your studies!