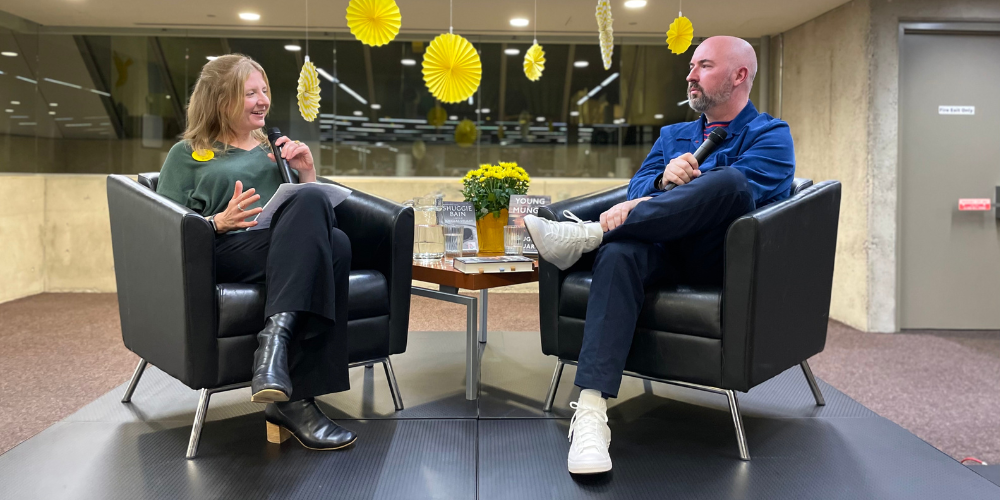 Booker Prize Winner Visits BPL
Burlington Public Library (BPL) was honoured to welcome Booker Prize-winner Douglas Stuart to our Central Branch this week for a sold-out Author Talk. Stuart recently released his second book, Young Mungo, a follow-up to the widely acclaimed, Booker Prize winner, Shuggie Bain.
He sat down with BPL CEO, Lita Barrie, for an intimate conversation about masculinity, self-discovery, queerness, and love. The audience of over 100 attendees was rapt as he described his writing process, and the challenging upbringing that led him to this place.
"It was such a thrill to have him at our library," says CEO, Lita Barrie. "He is as brilliant a speaker as he is an author, and I was honoured to be able to interview him."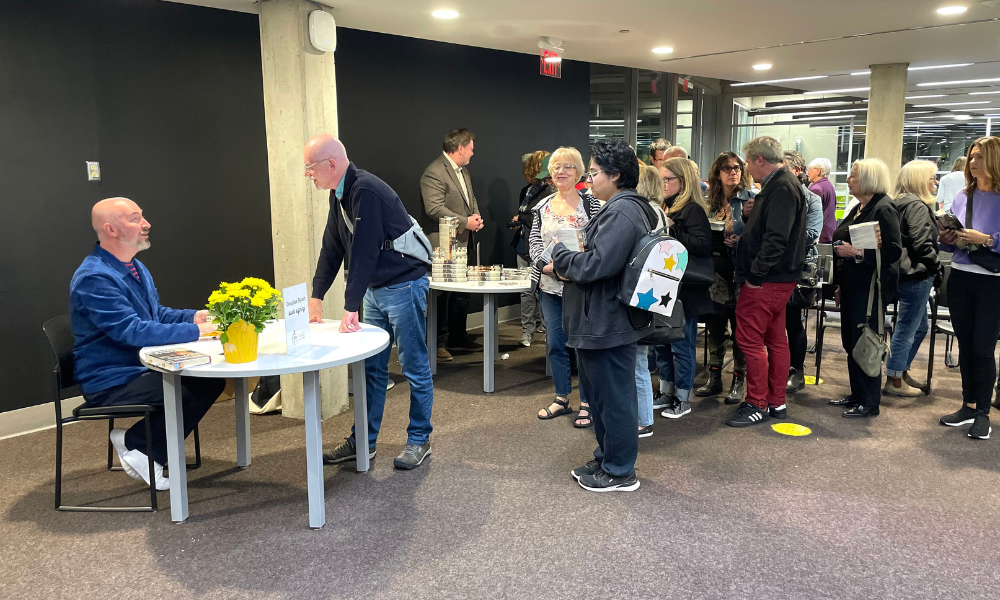 The free, public event was hosted in partnership with A Different Drummer Books. Bookseller, Ian Elliot sold copies of Young Mungo that Stuart graciously signed for fans.
Writing Two Hits in Tandem
Stuart captured the audience's heart with stories about growing up poor with little access to books or reading. He described the pressure to conform to a masculine mold among the rough-cut men of Glasgow, and how, when he discovered his passion for literature in his late teen years, he ignored the urge to become an author, believing he could never succeed in a literary world that was less than welcoming to people like him.
Shuggie Bain took him a decade to complete, as he grappled with his identity as an author.
"It took me ten years to write Shuggie Bain," Stuart said. "To learn my craft, to hone my ability, to give myself permission to be a writer. And to overcome the class system, the chip on my shoulder that I had as a kid."
When the breadth and depth of writing Shuggie Bain became overwhelming, he put it aside and worked on his second novel, Young Mungo. And so the two were written in tandem.
"If they were kids, then Shuggie was very unsure of what he wanted to be, but Mungo as my second child was really certain."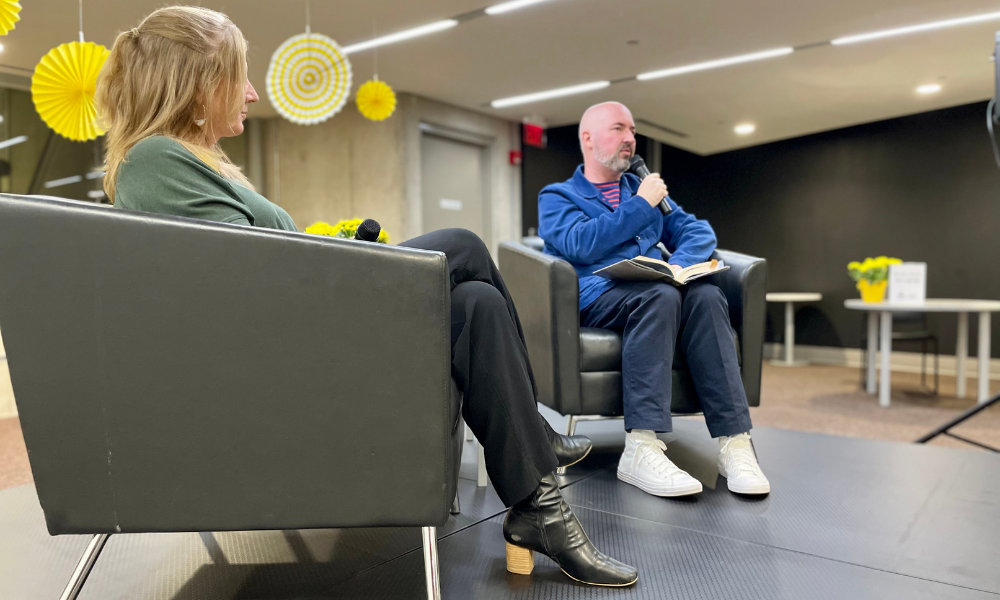 After his Booker Prize win, Stuart relished telling journalists that his second book was nearly finished, avoiding the trope of a hit debut novel followed by years of writer's block.
Stuart concluded his talk with a short reading from Young Mungo. It was especially captivating to hear the dialogue in his impeccable Glaswegian accent.
Attend, Borrow and More
We are proud to host multiple free Author Talks each month. View and register for our upcoming offerings in our Programs & Events calendar.
Borrow Shuggie Bain from our collection.  
Borrow Young Mungo from our collection.