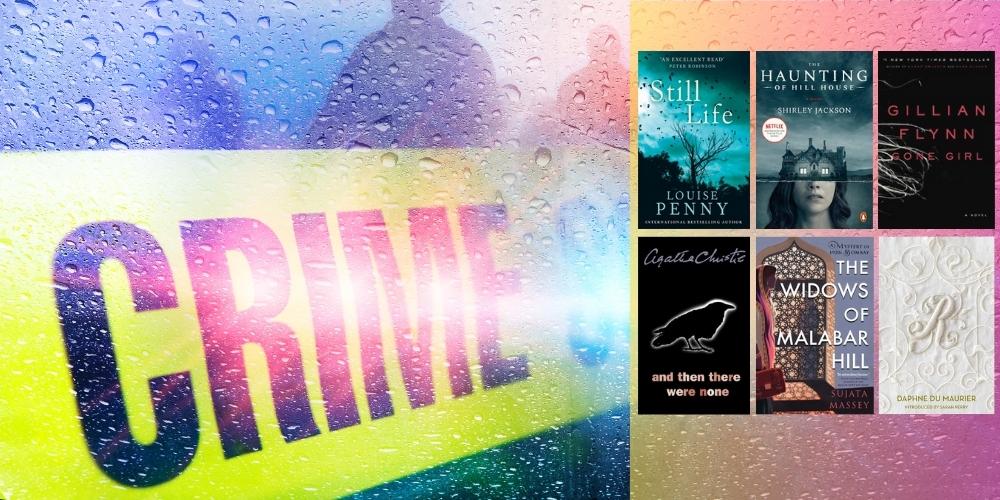 A Reader's Guide to Crime Fiction
Stories with gripping plots, thrilling suspense, and characters that intrigue and baffle have captivated readers since Edgar Allen Poe's detective story, The Murders in the Rue Morgue, debuted to a shocked and enthralled Victorian audience in 1841. And now, with trending crime fiction sub-genres and the explosion of crime-based TV series, movies, and true-crime podcasts, more readers are reaching for books with murder, misadventure, and a puzzle to solve at their core. So, whether you avidly consume certain types of crime fiction or are new to the genre, there is much to discover.
There's No Mystery Why Crime Fiction Appeals
Reading about murder most foul, marvelling at the basest of human instincts and motives, and experiencing the chaos and mounting tension of escapist crime fiction—all from a safe distance—is exciting. And entertaining.
Crime fiction involves some crime and its investigation—from classic whodunnit detective novels, gruesome serial killer narratives, and domestic thrillers to cozy mysteries. The main characters in the crime narrative are usually victims of the crime, criminals, and detectives. The criminals may be masterminds or accidental offenders, and the detectives may be amateurs or professionals. Even though it's unfortunate that a crime occurred, crime fiction often has a feel-good factor because the detective solves the crime, the perpetrator is caught, justice is served, and the reader can relax! As author Raymond Chandler observed, "The detective story is a tragedy with a happy ending."
It's Element-ary, Dear Reader
Like any good story, crime fiction is greater than the sum of its parts. But well-crafted story elements—like character, plot, setting, style, and theme—are essential for crime fiction to sustain suspense and keep readers guessing. A few intriguing clues and clever red herrings are sure to spur readers to think like a detective and solve the mystery before it speeds to its end.
Crime fiction lends itself well to series, delivering much-loved characters that gradually reveal their backstories to readers who delight in watching the 'who' in whodunnit stories evolve. Avid fans love Louise Penny's kind and complex detective in the Chief Inspector Gamache series. Tana French's detectives in the police procedural Dublin Murder Squad series and the whip-smart, sassy main character in Janet Evanovich's Stephanie Plum mystery suspense series have readers hooked. The brilliant, noir private detective struggling with inner demons in Robert Galbraith's Cormoran Strike series fascinates. And Agatha Christie's meticulous and brainy detective Hercule Poirot has garnered a new generation of fans and readers with the movie remake of her famous Murder on the Orient Express.
Settings add an extra layer to the appeal of crime fiction. Readers can 'armchair travel' to diverse and exciting locales and times. For instance, historical crime fiction, such as Sujata Massey's The Widows of Malabar Hill, has crime occurring in 1921 India and offers a triple dose of history, culture, and suspense. A story's setting can also add to the atmosphere and mood and turn up the tension a few notches. Try mysteries with atmospheric island settings or remote getaways such as Lucy Foley's bestselling locked-room mystery The Guest List and Agatha Christie's all-time bestseller, And Then There Were None.
Try a Crime Fiction Sub-Genre
Hugely popular, cozy mysteries—usually set in ordinary places from small towns, baker shops, bookstores, bed & breakfasts, culinary settings to retirement communities—have one thing in common: they are unlikely settings for a crime. These popular, fun reads are light in tone, feature amateur detectives and quirky characters, and are low on graphic details of blood, gore, or sex. Cozy mystery readers delight in M.C. Beaton's Agatha Raisin series. Check out these cozy mystery Staff Picks booklists to get started reading novels in this sub-genre.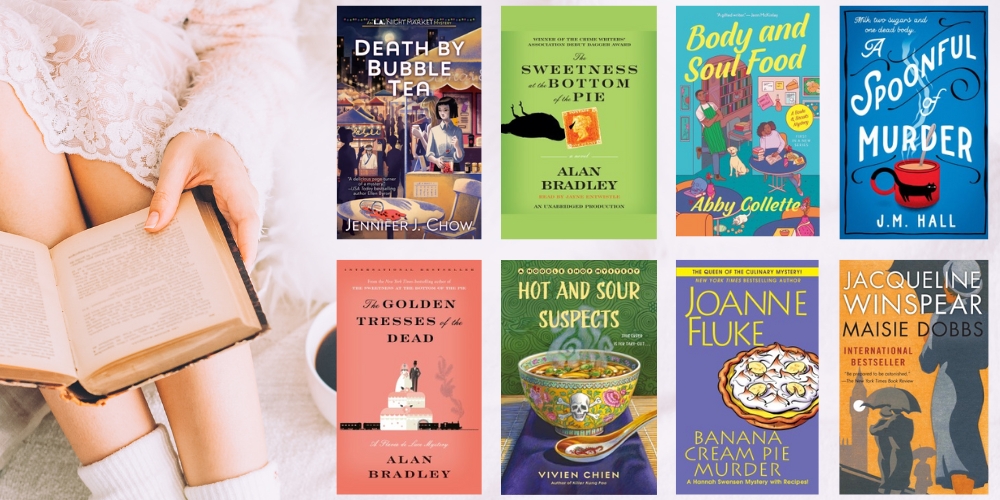 Danger hits close to home in domestic thrillers, with a partner, friend, or colleague breaking trust. Crime uneasily happens in the safe space of homes, neighbourhoods, and workplaces. This sub-genre, a subset of psychological thrillers, found favour with readers following the resounding success of Gillian Flynn's Gone Girl. Other bestselling authors include Paula Hawkins, Ruth Ware, Lisa Jewell, B.A.Paris and Karen Slaughter.
Supernatural mysteries set in eerie haunted houses and Gothic castles can make you feel like the setting is a powerful character in the book. Try classics such as Shirley Jackson's The Haunting of Hill House, Daphne du Maurier's Rebecca and Bram Stoker's Dracula.
Explore legal thrillers if you enjoy courtroom dramas and lawyers solving crimes by navigating the legal system. John Grisham and Scott Turow breathed new life into the genre when their chart-topping bestsellers became blockbuster movies. Other popular authors include Michael Connelly and Lisa Scottoline.
If you are ready to read more intense, gritty crime fiction, try hardboiled detective fiction or noir mystery fiction. Expect a grim tone, strong social criticism, unstable characters, and an uptick in violence and graphic descriptions.
The Clue Is in the Catalogue
A quick BPL catalogue search can help you find your next crime fiction read. For an easy win, check the catalogue for Edgar Award and the Agatha Award winners.
Another option is to type "mystery" in the catalogue search box. Now filter your results by selecting options, such as topic or region, or tags, such as genre, tone or theme. Also, you can select New at the library to find hot and new crime fiction. And—coming soon—watch our website for news about BPL's new Handpicked for You service launching on April 25th, where you can get a list of 3-4 titles selected just for you!