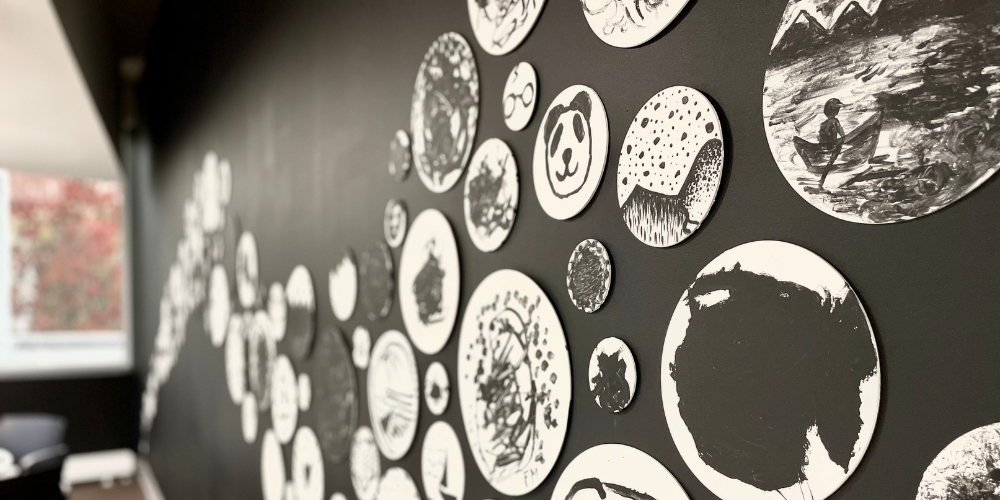 Community Art Project Marks 150 Years
A community art project celebrating the library's 150th anniversary has been installed at Burlington Public Library's (BPL) Central Branch. You can find it on the branch's third floor.
The swath of black and white is made up of 150 circular paintings contributed by BPL staff and community members. They were painted at events held over the summer to celebrate the library's 150 years. Artists young and old got creative with their designs. Some represent themes about favourite books, while others are beautifully abstract.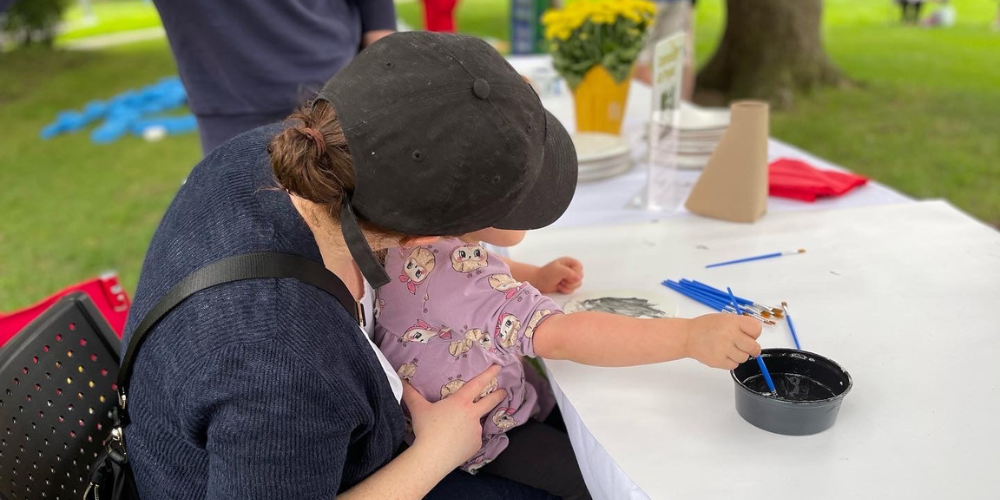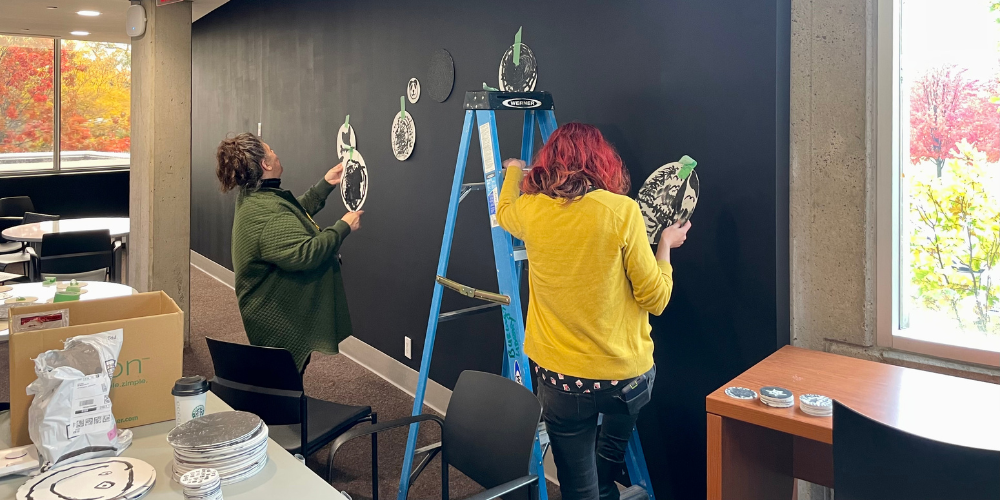 "It's wonderful to see how individually creative each piece is," says Elise Copps, Manager of Marketing and Communications at BPL. "We wanted to celebrate our 150 years with a permanent art piece that represents our community, and we're really pleased with the outcome."
The artwork is one of the final pieces of the branch's 3rd floor transformation that saw stacks of books relocated to reveal a bright, functional MakerSpace and spacious seating areas. The area has become a multipurpose hub for studying, socializing, and creating. It also hosts many of BPL's Author Talks, providing an inviting and inspiring place to learn.